Tavalon Tea
More Images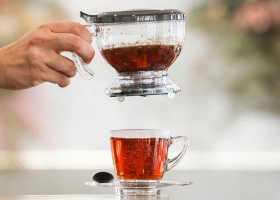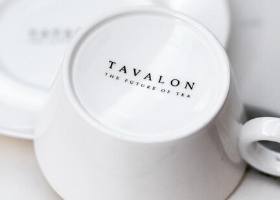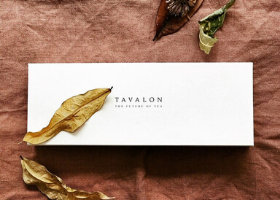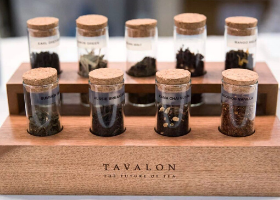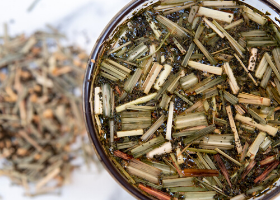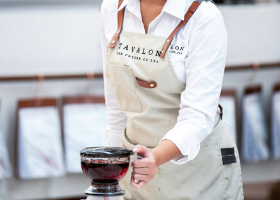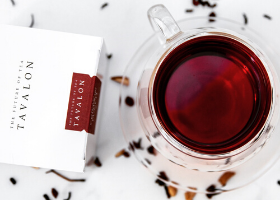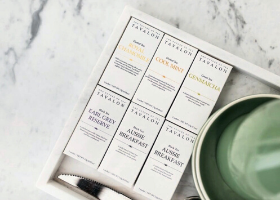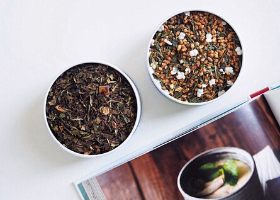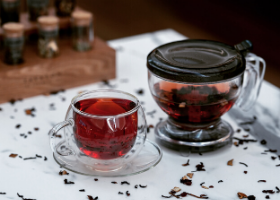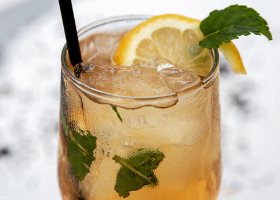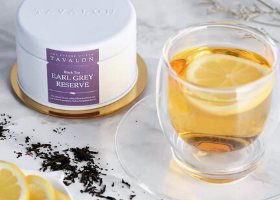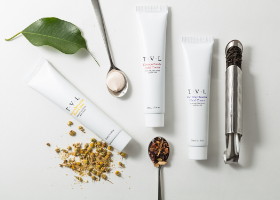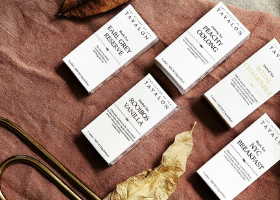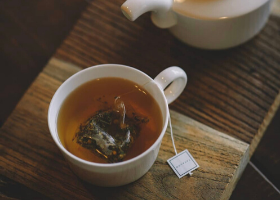 Tavalon Tea
Tavalon Tea is an international premium lifestyle tea company based in New York City. Since 2005, Tavalon has operated global offices in Dubai, Cairo, Hong Kong, Phnom Pehn, Tokyo, Seoul and Shanghai.
Tavalon offer the finest, most exclusive tea and tea-related products to retailers and foodservice businesses. All Tavalon teas are procured and blended by the company's exclusive tea Sommelier, Chris Cason, who collects only the finest ingredients from select tea farms. All the teas begin as quality loose leaf teas which are then hand blended and packed into various serving formats including loose leaf, individual tea sachets, bulk iced tea sachets, etc. Tavalon cater to each client and have a strong program which can be tailored for foodservice clients. Tavalon's Tea Sommelier can create customised blends for your business or events or blends that are exclusive to your own brand. Their exclusive teas and tea-related products make exquisite inclusions in the finest gift hampers for personal or corporate gifting.
Currently partnering with over 8,000 clients worldwide, Tavalon is found in some of the world's most exclusive hotels, Michelin-starred restaurants and gourmet cafes and eateries. It is the tea of choice among global brands such as Google, Goldman Sachs, JP Morgan, Formula 1, The Plaza Hotel, Langham Place, Park Hyatt, International Emmy Awards, Tiffany and Co, Magnolia Bakery and MTV Awards.
The tea
Offering covetable tea blends crafted to assist with various functions, Tavalon's categories include Anti-Ageing, Balancing, Calming, Energising, Enlightening and Slimming. Visit the Tavalon website to view each tea by function or by tea type including Black, Green, Herbal, Oolong and White. Each product description also features Sommelier's Steeping Suggestions and lists ingredients.
After Dark - A sweet and sour, caffeine and sugar-free blend of Chamomile, Blood Orange, Cranberry, Apple, Cherry and Hibiscus flowers.
Serenity - A relaxing caffeine-free herbal blend consisting of Chamomile, Peppermint, Lemongrass, Rooibos and Vanilla.
Genmai Cha – A classic Japanese blend of organic green tea, roasted and partially puffed organic rice with a "toasty" flavour and aroma.
Aussie Breakfast - A malty blend of black teas from around the world created for the Aussie palate.
Kama Chai Sutra - An exotic black tea with the classic Masala spices from India.
Crimson Punch - A sugar free, tangy fruit blend with Blood Orange, Apple, Cranberry, Cherry and Hibiscus flowers.
Summer Fruits - The health benefits of green tea combine with a soft fruit flavour for an instant classic.
Earl Grey Reserve - A colourful spin on the classic black tea blend using premium bergamot oil and blue cornflowers.
Sweet Lemongrass - A delicately sweet and soothing herbal tea from Thailand packed with vitamin C and naturally caffeine-free.
Royal Chamomile - With an uncanny calming effect and a taste that can't be beat, you'll find Tavalon's royal chamomile as your nightly choice for bedtime tea.
Pure Green - A premium green tea from the Fujian province of China with a naturally light, refreshing flavour.
Peachy Oolong - A deep, dark Formosa Oolong tea from Taiwan sweetened with peach pieces and sunflowers.
Cool Mint - A premium peppermint herbal tea to soothe and refresh. Naturally caffeine-free, it is the perfect after-dinner tea as it aids in digestion.
Indian Mint - A rare first flush Darjeeling perfectly blended with cool mint. Reminiscent of the classic Moroccan Mint.
Lemon Green - A refreshing, low-caffeine blend of mellow green tea from China and zesty Thai lemongrass.
Tropical Peony - A fun, flavourful Pai Mu Tan white tea with the tropical overtones of pineapple bits, coconut shavings and rose petal.
Rooibos Vanilla - A flavourful variation on the classic herbal tea from South Africa: organic Rooibos leaves mixed with pure Madagascar Bourbon vanilla beans.
NYC Breakfast - A hearty blend of the world's best black teas from India, Sri Lanka and Indonesia created for the New Yorker palate.
Mango Melange - A sweet, fruity Ceylon black tea with mango pieces and sunflower blossoms.
Premium Matcha Powder - A staple in Japanese health remedies, there is no doubt Matcha is becoming well known for its abundance of antioxidants and health benefits.
Lemongrass Ginger - A sweet, lemony herbal tea with a touch of peppermint and a slightly spicy finish.
Jasmine Dream - Green tea from the Fujian province of China infused with the delicate scent of the night-blooming jasmine flowers. A sublime taste of its well-made varieties.
Double Mint - A robust herbal blend with not one, but two different types of mint, peppermint and spearmint, as well as rose hips, orange peel and blackberry leaves. Great for freshening your breath and settling your stomach.
Kiss The Berry - A sweet and sour herbal fruit and flower blend that is caffeine-free and has no added sugar.
Rooibos Bilberry - A sweet and refreshing South African Rooibos herbal tea blended with bilberries and black currants.
Rose Oolong - A sweet and soothing premium Taiwanese oolong tea with lemongrass, rose buds & petals with natural rose, ginger & lemon flavouring.
White Bluberry - Premium Chinese white tea with ultra-healthy blueberries, naturally sweet & low caffeine
Tea Gift Sets
Supremely ready for gifting, the Tavalon Tea gift sets range is stunningly packaged in elegant white. Or, create gift sets yourself by selecting various products and putting them together with gorgeous tea wares or other gourmet foods.
Tea Sampler Set - Includes 6 individually boxed sachets of our bestselling premium blends: NYC Breakfast, Earl Grey Reserve, Summer Fruits, Peachy Oolong, Serenity, Crimson Punch.
Wooden Tea Display Box - The perfect way to display and delight your guests with your Tavalon tea collection or gift idea. Holds 48 individually boxed sachets of the bestselling flavours, encased in a beautiful wooden chest.
Tea Master Set - Includes 36 individually boxed sachets of Tavalon's 12 bestselling premium tea blends.
Tea Taster Set - Includes 12 individually boxed sachets of Tavalon's bestselling premium tea blends.
CheongKwanJang Ginseng X Tea Gift Set – Tavalon's latest collaboration with CheongKwanJang (the 112 years old, largest producer of Red Ginseng in the world). They co-produced a line of puffed ginseng+teas that are super delicious and extra healthy. The gift set contains 12 boxes of ginseng x tea sachets.
Earl Grey Reserve Gift Set - Luxurious and healthy, TVL hand creams help protect your skin, nails and cuticles with a soft tea scent. Lotions infused with either Earl Grey Reserve, Royal Chamomile or Crimson Punch. A gift set with lotion and two sachets of that flavour! Also available in Crimson Punch and Royal Chamomile.
Tea Maker Set (Teapot + 2 Tins) - Includes Tavalon's popular gravity teapot and one of the following sets of 2 jars of our premium, bestselling blends: BLACK TEA SET: Earl Grey Reserve and NYC Breakfast; GREEN TEA SET: Lemon Green and Organic Genmai Cha; OOLONG/WHITE TEA SET: Peachy Oolong and Tropical Peony; HERBAL TEA SET: Crimson Punch and Serenity.
Tea Tins Set (6 Tins) - Includes one of the following sets of 6 tins of Tavalon's premium, bestselling blends in a beautiful gift box. AM/PM SET: Earl Grey Reserve, NYC Breakfast, Kama Chai Sutra, After Dark, Cool Mint and Serenity; EXOTIC SET: Indian Mint, Lemon Green, Organic Genmai Cha, Peachy Oolong, Rooibos Vanilla, and Tropical Peony; TASTEMAKER SET: Mango Melange, Pure Green, Summer Fruits, Crimson Punch, Royal Chamomile, and Sweet Lemongrass.
Retailers
Turn to Tavalon Tea for prestigious tea products that bring an element of glamour to your beverage offerings. Beautifully packaged in elegant boxes and tins reminiscent of designer candle lines, they will add elegance to your displays. Offer taste tests, introduce new flavours often and pair with high end tea wares that match the aesthetic.
Gift businesses
Create stunning gift lines of your own or simply display Tavalon's beautiful gift sets in store. Ideal as corporate gifts with ample prestige, they can be given to clients, suppliers or staff to say thank you, welcome or as special greetings. A beautiful tea tin will be highly appreciated when sent with a bouquet of flowers. Be sure to position Tavalon's gift lines alongside other gourmet brands and specialist homewares.
Foodservice and hospitality
Incorporate Tavalon Tea into your beverage offerings. Include a number of tea blends on your tea menu, create signature tea-smoked dishes or tea-themed desserts and offer customers an ever-changing array of flavours. Experiment with iced and chilled tea beverages and garnish with beautiful accompaniments. Hospitality providers, offer Tavalon Tea in your mini bar or serve as a complimentary welcome beverage.
To discuss your requirements, enquire about custom tea blending or to place an order for exquisite wholesale tea, contact Tavalon Tea today.
---
More information about Tavalon Tea
The Story of Tavalon
Tavalon have always been fascinated by the potential of tea. Just as a chef uses the finest ingredients to create a unique dish, Tavalon's Tea Sommelier hand-crafts teas only using premium whole-leaves and ingredients, ethically sourced from small farmers in different regions of the world, so each blend has its own unique specialty produce and story.
---
Tavalon - Gravity Teapot
Tavalon - The future of tea brings you the gravity teapot.
---