Tea Tonic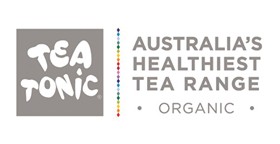 More Images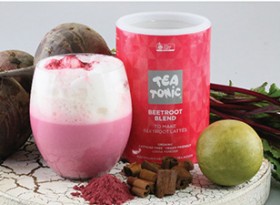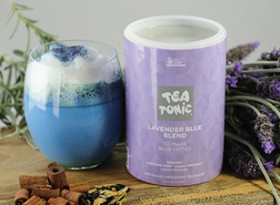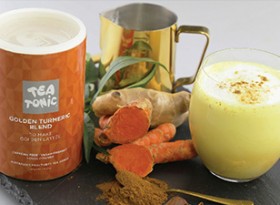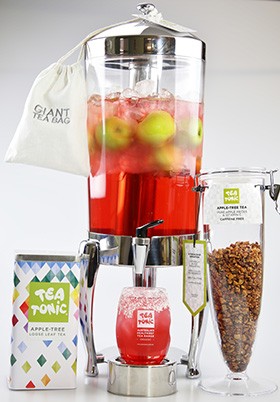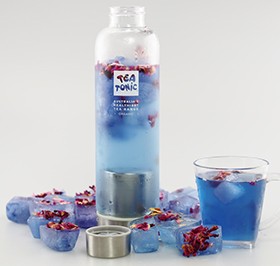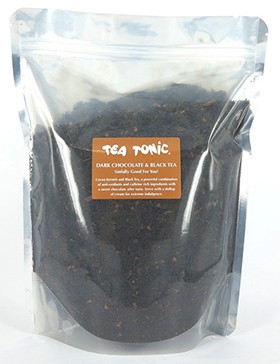 Tea Tonic
"Australia's healthiest tea range"
Tea Tonic's wholesale herbal teas have been professionally formulated by Naturopath and Herbalist Lisa Hilbert, and focus on health and wellbeing. Founded in 1998, the company uses Certified Organic products where possible, producing and manufacturing all hand blended teas in the Melbourne factory. With a tea bag making machine on site, Tea Tonic is able to offer the freshest and most comprehensive range of both loose leaf tea and tea bags. The tea bags have been made with the environment and health in mind, using unbleached filter paper and individually wrapping tea bags in paper envelopes (with no staples, and completely environmentally sound). This means you get to enjoy the freshest made tea without leaving an environmental footprint as it is compostable, the way nature intended tea to be enjoyed.
Ingredients are purchased from Australian growers and importing from overseas only occurs when supplies fall short. The quality is of the utmost importance and only freshly milled herbs are used, harvested by hand with a sickle then shade-dried, allowing butterflies and insects to fly away, preserving biodiversity.
Tea Tonic is dedicated to providing exceptional quality using only the highest grade ingredients including freshly picked herbs and fruits in unbleached tea bags, and loose leaf tea to ensure maximum potency and goodness is delivered in every cup of herbal tea.
The company focuses on both innovative tea products and innovative ways to drink tea; hot, iced or even incorporated into your cooking. Their rainbow of exciting teas will add colour and interest to your shelves, from their classic organic traditional teas to their clever blends and bespoke flavours.
Rejuvenate, relax and nourish on a cellular level daily by drinking Tea Tonic. Your body will resonate in its pure experience and stimulate your whole body.
The range
Some of the teas offered by Tea Tonic are described in detail below.
Apple-Tree Tea - Like eating an apple, this fresh tasting tea is great to drink at any time of the day. Sweet in taste, Apple-Tree makes an excellent dessert tea. A great aid to healthy eating, as a cup of Apple-Tree can help stave off sugar cravings while providing a great boost of Vitamin C. CAFFEINE FREE. Ingredients: Pyrus Mali Fructus (apple pieces), Ascorbic Acid & Natural Acerola (Vitamin C), Citric Acid (natural preservative), Natural Apple Flavour. Flavour: Fresh, sweet apple flavour.
Australiana Tea – A refreshing combination of Australia's native plants, eucalyptus & lemon myrtle. It is a reflective of our Landscape and the people who inhabit it. Cool, dry and vast with a whole lot of soul. A true Aussie brew!!! ORGANIC - CAFFEINE FREE. Ingredients: Lemon Myrtle (Backhousia Citriodora), Sage (Salvia Officinalis), Eucalyptus Leaf (Eucalyptus Globulus).
Berry-Green Tea - Green Tea tempered by the sweet taste of natural strawberries, raspberries and redcurrants. This sophisticated tea provides you with the stimulus of a low caffeine content (which Green Tea naturally contains), and the advantages of the extra anti-oxidants of berries. LOW CAFFEINE CONTENT. Ingredients: Green Tea, Oolong Tea, Black Tea, Strawberries Pieces, Raspberry Pieces & Red Currant Pieces.
Black Tea – Camilla Sinenses. Strong and bold.
Bright Spark Tea - Jump start your learning and concentration with the very clever herbs of Bacopa, Ginkgo and White tea which work in synergy to help you achieve the best your mind can be. Get ready for that light bulb moment! VERY LOW CAFFEINE. Ingredients: White Tea Ginkgo, Bacopa, Papaya bits, Apple bits, Marigold blossoms and Mulberries.
Chai Tea - Traditional Chai Tea is a famous Indian tradition. A delicious Black tea and spicy blend that delivers beautiful aromatics in a warming brew. ORGANIC. Ingredients: Low Tannin Black Tea, Licorice Root, Cardamom, Cloves, Black Pepper, Cinnamon & Ginger.
Chamomile Tea - Chamomile has a charming simplicity blended from delicate flowers. This time-honoured blend helps calm, soothe and give inner peace. Breathe, sip, relax. ORGANIC – CAFFEINE FREE. Ingredients: Chamomile (Matricaria Recutita).
Coconut Tea - This bright and breezy blend of coconut, pineapple, aloe vera mixed with yerba mate will put you in a lively mood. Shake yourself loose! - Minimal Caffeine - Mild Stimulant - Natural Hydration. Contains the natural and unique "Martine" content of yerba mate. Ingredients: Yerba Mate Green & Roasted (Ilex Paraguariensis), Aloe Vera (Aloe Barbadensis), Coconut Shavings (Cocos Nucifera), Pineapple Pieces (Ananas Comosus).
Complexon Tea - Is the original and still the best selling of all our teas. Start your day with this famous blend of 5 herbs to help foster a luminous glow. Organic - Caffeine Free. Ingredients: Red Clover, Nettle, Dandelion Leaf, Calendula & Burdock.
For full information on all of the following Tea Tonic tea blends, simply view the website.
Coffee Addict Tea
Dark Chocolate & Black Tea
Earl Grey Tea
English Breakfast Tea
Flowering Tea Balls
French Earl Grey Tea
Fruity-Tutti Tea
GLEW Tea
Green Tea
Licorice Lover Tea
Oriental Twist Tea
Peppermint Tea
Relaxation Tea
Tea Party Tea
Warm-Spicy Tea
Well-Being Tea
White Tea & Rose Petals
White Tea
Various packaging formats
Tea Tonic offers their products in a wonderful array of different packaging formats including:
Bulk Packs of 250 tea bags for foodservice
Resealable transparent Bags 500g & 1kg Loose leaf teas for foodservice
Pouches in tins of 50 for takeaway teas
Boxes of 20 tea bags
Tubes- loose leaf tea
Caddy tins – loose leaf tea
Travel tins – loose leaf tea
Travel packs – Loose leaf tea, teabags & infuser
Acrylic display labelled cone jars for counter
Display Tins for counter
Retailers
Tea Tonic do not sell to supermarkets or the mass markets. Instead, they focus their lines into organic food stores, gourmet delis, health retreats, day spas, high tea venues, conferencing venues and unique places that take the care to offer their customer something more specialised. The teas also make beautiful gift hamper additions.
Foodservice
All teas can be served as iced tea. You can even add bubbles to make sparkling iced tea. So refreshing! Change up your beverages menu to feature a new flavour every week or month.
To express your interest or to make a purchase, contact Tea Tonic today.
---
More information about Tea Tonic
Interview - Lisa Hilbert - Tea Tonic
Do your customers demand foods and beverages that are healthy as well as tasty? Tea Tonic calls themselves "Australia's healthiest tea range" as they offer organic teas in a gorgeous array of flavours, with all blends diligently created by CEO Lisa Hilbert who is a qualified Naturopath and Herbalist. Learn more about this colourful brand and what makes their tea so fresh. Click here