TeaEsk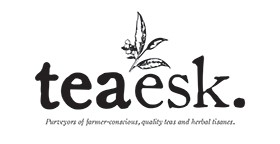 More Images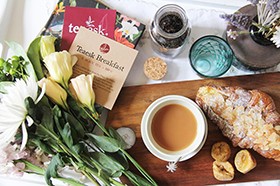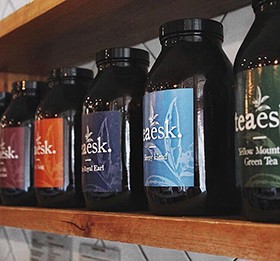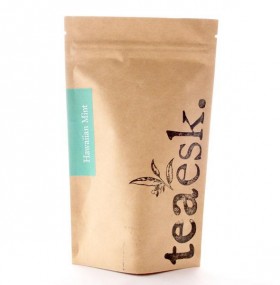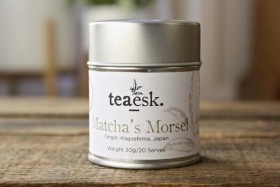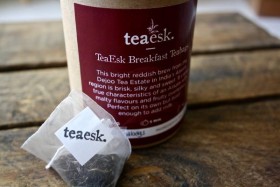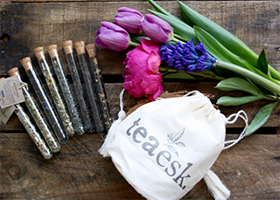 TeaEsk
Award-Winning Wholesale Teas, Tisanes and Infusions
Let's create extraordinary tea moments together!
Boutique tea business, TeaEsk is a passionate enterprise that takes pride in creating sublime blends and infusions for the discerning tea lover. They choose to purvey farmer-conscious, quality hand-crafted teas and herbal infusions sourced from around the world. All tea is sourced from farmer-friendly suppliers, many of whom use organic farming practices.
TeaEsk knows that tea is more than a beverage; it's a moment in the day, a soothing cup of comfort that can be there for you whenever you need or desire it.
Founded by Australian Certified Tea Master and Tea Blender, Melissa Di Marco, TeaEsk is all about quality and authenticity. To ensure these cornerstones are continually met, the tea range is randomly and independently tested through ALS certified laboratories. You can be fully confident that the tea you purchase from TeaEsk meets the highest standards you could want for your customers.
Wholesale teas, tisanes and infusions
For full tasting notes and other information, see the TeaEsk website.
Australian Sencha Green Tea – Rich, vegetal and grassy notes from this Australian grown green tea.
Hawaiian Mint – A refreshing minty brew of peppermint and spearmint with flecks of sundried pineapple and sweet fennel.
Huckleberry Blue – Award-winning organic berry blend that offers delicate sweetness in a juicy tisane that's full of antioxidants and vitamin C.
Matchas Morsel – A vivid green matcha green tea powder that exhibits well-balanced vegetal notes, deep umami flavours and a silky finish.
Nurture – Designed for breastfeeding mamas, it features certified organic herbs that have been specially hand-blended for lactating mothers. It can help enhance milk production, soothe mum and baby's digestion and provide relief from colic.
Rooibos – A full-bodied and exceptionally smooth cup with an earthy, toasty, sweet character.
Sleepy Head – A beautiful, hand-blended herbal infusion of lemon balm, chamomile and lavender to help soothe and calm the senses.
TeaEsk Breakfast – Assam tea with malty flavours and fruity overtones, this bright reddish brew comes from the Dejoo Tea Estate in India's Assam region. Available in loose leaf or gorgeous silky teabags.
The Pink City – Warming aromas of cinnamon, cardamom and sweet citrus in an organic rooibos that's made beautiful with ginger, fennel and rose buds.
The Royal Earl – The gentleman of the tea world, this hand-crafted classic blend uses the finest 100% organic and biodynamic Ceylon tea. Scented with natural bergamot oil and sprinkled with orange segments and blue cornflowers.
Vanilla Chai – This exotic blend boasts the warm, inviting aroma of spices and a hint of vanilla to perfectly complement the fine Sri Lankan black tea.
Wu Yi Mountain Oolong – Award-winning oolong tea with a creamy, buttery profile, notes of stone fruit and sweet florals and slight woody undertones.
Yellow Mountain Green Tea – Handpicked green tea that is highly regarded for its rich, full taste and smooth vegetal finish of sweet pea with strong nutty notes.
YinYang – Zesty yet soothing, YinYang was created to bring balance and harmony. It's a detoxifying infusion of dandelion root, burdock root and flavoursome lemon grass, hibiscus and ginger.
TeaEsk also offer a range of tea-related gifts and gorgeous teawares that you can stock in your hospitality or retail outlet.
Retailers
TeaEsk proudly supplies retail outlets both online and offline. They are continually seeking stockists to bring their exciting range of teas and herbal infusions to more consumers. The range is ideal for specialty tea retailers, health food stores, wellness retailers, florists, gift businesses, hair salons, day spas, resorts and market stalls.
Foodservice and hospitality
Serve TeaEsk tea to your tea-loving customers in your café, tea house, restaurant, hotel, resort, canteen or catering business. With consistent quality and innovative blends, you'll always be delighted to have TeaEsk on your menu.
For more information or to place an order, contact TeaEsk today.