Wholesale Biscuits, Cookies, Crackers Suppliers
An Australian directory of wholesale biscuits, wholesale cookies, crispbreads and cracker suppliers, distributors and wholesalers. Locate the best wholesale cookies and biscuits, crackers and crispbreads available for your business in Australia with Fine Food Wholesalers. Whether you are looking for a wholesale biscuit and cookies supplier near you or a certain brand or style of wholesale biscuit or cookie such as portion control biscuits or cookies for counter display jars, you are sure to find who and what you need with our extensive listing of wholesale biscuit suppliers.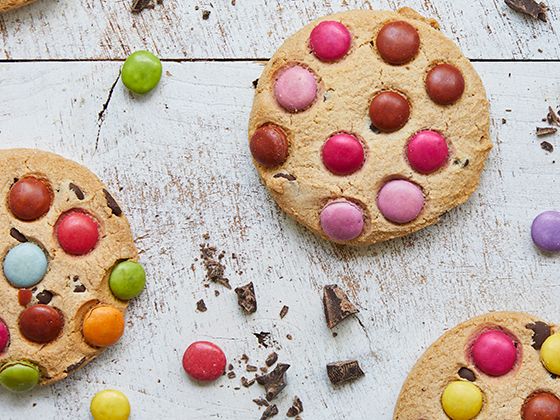 Charlie's Fine Food Co. produce glorious gourmet wholesale cookies for retailers and foodservice operators alike. With their commitment to creating the freshest and tastiest cookies every time, they have enjoyed achieving multiple awards and their goodies are consumed by corporate cookie fans, in the air on planes and in countless cafes and restaurants across the country.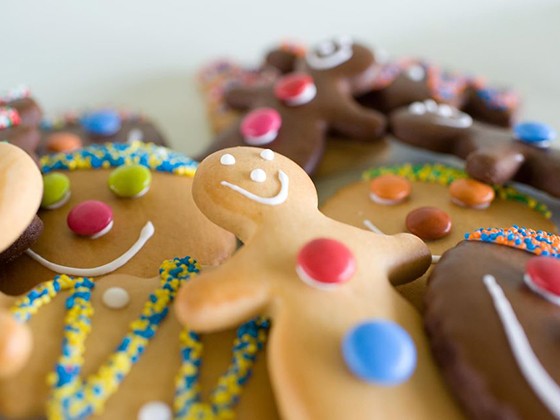 Christen's Gingerbread makes incredible wholesale Gingerbread to delight kids and grown-up kids all over Australia. Individually wrapped and with a six month shelf life, the products are ideal for all kinds of businesses as well as fundraising and DIY Gingerbread Kits.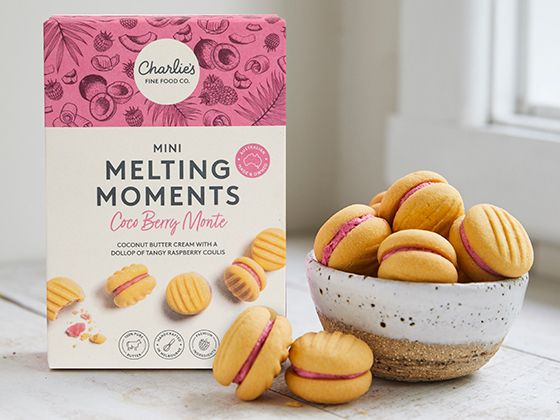 Charlie's Fine Food Co. Mini Melting Moments are our own local answer to French macarons. Available in five divine flavours including Vanilla Bean, Raspberry Bliss, Cookies and Cream, Coco Berry Monte and Festive Spice, there is something for every sweet tooth to enjoy. Made in Melbourne and with a long shelf life, they are colourful morsels of indulgence.
Cookie Man is an all-Australian business that has baked mouth-watering wholesale biscuits since 1958. Today, Cookie Man offers more than 20 varieties of cookies, all made in Australia using as many Australian ingredients as possible. The more than 20 varieties include Brandy Snaps, Choc Chip, Choc Pebble, Anzac & Wattleseed, Macaroons, Shortbread Hearts and more, in regular and mini size.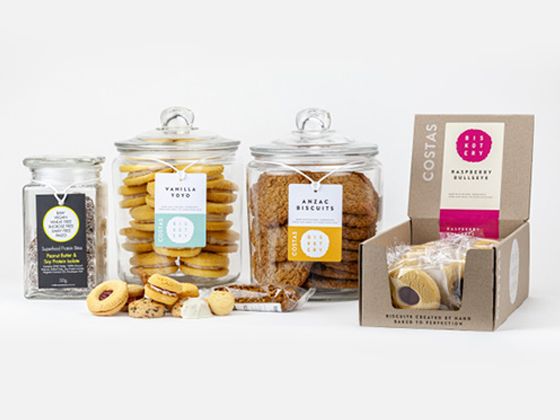 Costa's Biskotery has been baking gourmet wholesale biscuits and cookies for years. Today's range features timeless classics - Yoyos, Almond Crescents, Anzac and Viennese Biscuits - kids' cookies and mini cookies. Also on offer are gluten free cookies and plant-based Superfood Protein Bites. Everything is made in a HACCP accredited facility and gluten free items are tested regularly.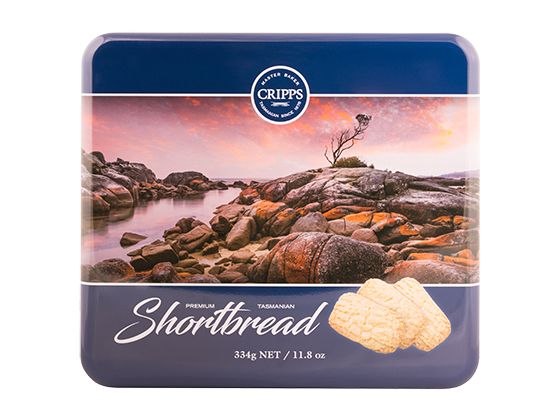 If you need mouth-watering biscuits to treat your cafe, restaurant, motel or catering patrons with, then your search is over. Pure cream becomes golden butter, the delicious heart of Cripps Premium Tasmanian Shortbread. Cripps Anzac Biscuits as well are talked about for all the right reasons, with that unmistakable buttery goodness traditional Anzac biscuits are famous for.