Boutique Sauces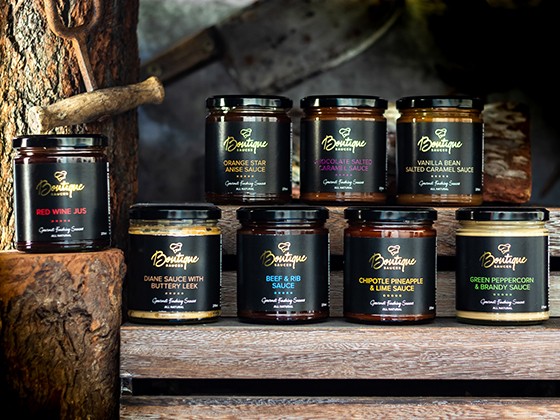 More Images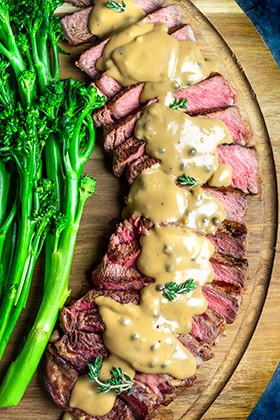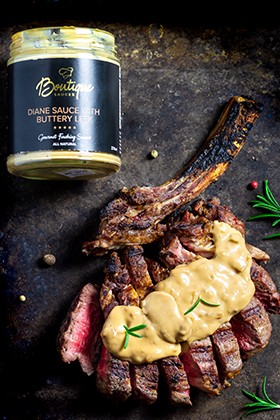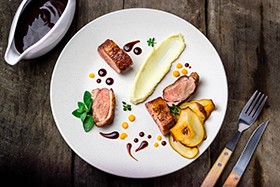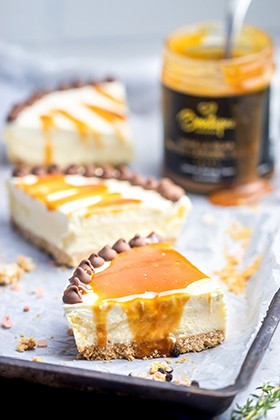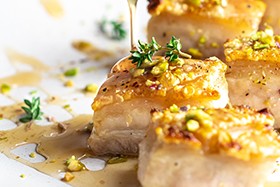 Boutique Sauces
Heat-and-Serve Restaurant-Quality Sauces
One of the easiest ways to replicate a restaurant dish is to perfect the sauce that goes with it. That is, if you have the skills, the ingredients and the time. Boutique Sauces have created the perfect complement to any dish you have in mind with their range of chef-inspired, restaurant-quality, slow-cooked wholesale sauces. Simply heat and serve. Each product in the range is made with premium ingredients for the best flavour and mouthfeel.
The range includes two dessert sauces which have to be tasted to be believed!
Founders, Regan and Daniel Facey spent years perfecting their range of mouth-watering sauces. Regan had previously worked as a chef in Europe and whilst working for some of the finest restaurants and serving meals to celebrities and other high profile customers, she knew home cooks would appreciate the quality and flavours she could create for them.
Chefs spend hours simmering, testing and tasting to create dishes worthy of enthusiastic reviews. The average person doesn't have that luxury so Boutique Sauces is the answer.
100% natural
No artificial flavours, colours or preservatives
No GMO ingredients
Gluten free
Each jar is 270mls (4 serves)
"I cannot recommend these sauces enough. Congratulations to the chefs/cooks - nothing compares to these sauces." - Ann Jacobs
Gourmet Sauces
270mls (4 serves)
Red Wine Jus – Slowly simmered sauce with intense flavours of red wine, beef stock, garlic and shallots. Supreme with red meats, chicken, duck and game.
Diane Sauce with Buttery Leek – A rich, robust and creamy sauce flavoured with sautéed buttery leeks, chunky garlic and Worcestershire reduction. Very moreish and intensely flavoured. Excellent with steak, veal, meatballs, chicken, pasta, schnitzels and mushrooms.
Green Peppercorn & Brandy Sauce – The perfect piquancy of French green peppercorns surges on the palate, rounded out with a luxurious creaminess and barrel-aged brandy. Wonderful with beef, lamb, kangaroo, venison, chicken or duck.
Beef & Rib Sauce – Luscious, sweet and smoky, Beef & Rib Sauce features Colombian espresso coffee, thick apple syrup, a sprinkling of spices and a twist of fresh lemon. Enjoy with ribs, pizza, chicken wings, sausages and brisket, or on an egg and bacon roll or hamburger.
Orange Star Anise Sauce – Unusual and intriguing, this sauce is a sweet infusion of star anise and cinnamon quills in a dense orange sauce. Use with pork belly, chicken, quail, char grilled vegetables and salads.
Chipotle Pineapple & Lime Sauce – Like the taste of Mexico in the summer! It starts with sweet pineapple and zesty lime and is followed by a warm kick from the chilli. It's fruity, smoky and hot. Serve with steaks, chicken, seafood, pork, tacos, Christmas ham, pizza and sandwiches.
Gourmet Dessert Sauces
Chocolate Salted Caramel Sauce – Pure Barry Callebaut chocolate is blended with salted caramel to create a decadent dessert sauce that can be used however you like. Try it with ice cream, sticky date pudding, churros, brioche, croissants, pancakes and waffles or simply dip strawberries into it.
Vanilla Salted Caramel Sauce – Infused with sparkling flecks of pink Murray River sea salt and vanilla bean. Indulge with a banana split or drizzle over apple pie or cheesecakes. Enjoy with popcorn or dip fresh strawberries.
Retailers
Once customers try their first jar of Boutique Sauces, they will be back for more. The quality is instantly identifiable from the first taste and with the abundant range of variants, trying a new flavour will be a priority. The range is suitable for independent supermarkets, delicatessens, greengrocers, butcher shops, food halls and market stalls.
For more information or to place an order, contact Boutique Sauces today.
---
More information about Boutique Sauces
Interview - Daniel Facey - Boutique Sauces
A really good, fine quality sauce is the elegant finishing touch to any dish. But such a sauce – if made correctly – takes time and premium ingredients. Fortunately, Boutique Sauces has found all the ingredients and perfected some delectable recipes to bring you heat-and-serve professional sauces. Owners/Directors Daniel and Regan Facey told us how the range came to be and how well it's been embraced by consumers and foodservice businesses. Click here