Chinchilli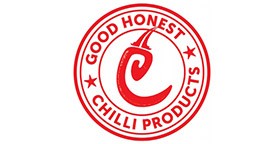 Chinchilli
Chinchilli - The Hottest Sauce in Town
Chinchilli is the manufacturer of high grade, locally produced Chilli Sauces. On an idyllic 40-acre farm near Kingaroy in Queensland, quality chillies are grown in the wonderful sunshine and turned into delectable sauces that enhance a multitude of dishes, with a range of heat levels according to taste.
Packaged in glass bottles and jars with attractive labels, they will be a stand-out feature in your store, beckoning fiery food lovers who will eagerly purchase!
Turn up the heat on your restaurant menu and create a few speciality dishes that make the most of these mild to hot sauces. As the good people of Chinchilli say: "It's the hottest sauce in town!"
Birdseye Sauce 150ml
The classic birdseye heat rating of 4 out of 5, fantastic with basically anything from a good old barbecued steak to an Asian stir fry.
Cayenne 150ml
A good all-rounder for your favourite dishes. A heat of 3+.
Chilli Salt
Add more depth of flavour with Chilli Salt which is also excellent for presentation in pinch bowls because of its colour and crystals.
Habanero & Cayenne Chilli Sauce 150ml
A blended sauce of 10% habanero to 1kg of cayenne that delivers a tasty medium sauce 3 out of 5 heat. A great all-rounder to add to recipes or serve at the table.
Habanero Paste 110ml
With 90% habaneros, this one's as hot as it gets!
Habanero Sauce 150ml
Very hot! 5 out of 5 with full habanero flavour.
Harissa Paste 190ml
A deeply flavoured chilli preserve made in the North African style. Heat rating 3 out of 5.
Hot & Smokey 150ml
A true barbecue classic with hot smokey flavours that will enhance meat, seafood and vegetable dishes.
Jalapeno Sauce 150ml
Made from the green jalapeno chillil, this one is a milder 2 out of 5 but very flavoursome and brilliant with nachos.
Smoked Habanero Sauce 150ml
This is a very hot sauce with a heat rating of 5 out of 5, with the added spice and depth of flavour from smoked chilli.
Retailers
Celebrate the wonder of fiery food with Chinchilli's range of mild to hot sauces. Why not set up displays in store showing off the colourful chilli? Position with companion products, offer taste tests and hand out recipe cards.
Foodservice
Count on top quality, locally-made chilli sauces for consistency and high standards of manufacture. Play around with the products and taste each and you'll find the flavours will inspire you to create new dishes that suit them perfectly.
To place your first order, contact Chinchilli today.
---
More information about Chinchilli
Interview - Glen White - Chinchilli
What the people behind Chinchilli want you to know is that the beauty of a chilli sauce doesn't lie only in its heat factor. When the grower of the chillies is the maker of the sauces, you can be confident they know exactly what they're talking about. Director Glen White gave us the scoop on what makes an outstanding chilli sauce. Click here