NOGO Sauces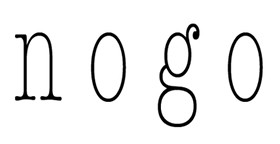 NOGO Sauces
NOGO = no garlic or onion
When NOGO's owner, Meg was diagnosed with Fructose Malabsorption + gluten intolerance, she was immediately unable to use the usual flavour enhancing ingredients she was accustomed to using every day, particularly onions and garlic. She looked around and was unable to find any fructose-friendly, home-style sauces and decided she'd have to come up with her own. The result is the NOGO (= no garlic or onion) range of fructose-friendly, gluten free sauces that can be served to the whole family in an endless variety of ways.
NO garlic
NO onion
Gluten free
NOGO sauces are intended as pantry staples, lovely jars of meal-ready sauces that can turn a humble plate of pasta into a restaurant-worthy lunch or dinner. But it doesn't stop there; the pasta sauces can be used on pizzas, in casseroles, slow cooked recipes and risottos. NOGO's tomato sauces are so good that you'll never go back to the supermarket varieties again. And then there is the finishing sauce and the chilli peanut sauce … two ingredients you'll love so much, you'll find yourself adding them to barbecued meats, stir-fries, curries, dips, marinades and the list goes on.
The Range
Pasta Sauces
Quick meals don't get any easier! NOGO's pasta sauces are ready to go. Simply cook your pasta, gnocchi or konjac noodles and while still hot, stir your preferred sauce through for an instant meal.
Sweet Basil + White Wine Pasta Sauce – Silver medal winner at the 2017 Australian Food Awards. Big handfuls of sweet basil give this sauce a wonderfully rustic flavour and texture. It is simmered with a generous amount of De Bortoli Wines white wine and as a result is a rich and moreish sauce that is sublime on pasta and gnocchi. It can also be used in a vegetable soup or hearty casserole or to spread over pizza bases before other toppings. Gluten free.
Simple Pasta Sauce – A luscious pasta sauce for the entire family. Loaded with Australian tomatoes, it is cooked and ready to use. Simply cook your pasta and toss through the sauce, sprinkle a little parmesan and your meal is ready. Gluten free.
Olive, Caper + Red Wine Pasta Sauce – Bronze medal winner at the 2017 Australian Food Awards. Flavoured with gorgeous Australian Kalamata olives, fresh parsley, juicy capers and De Bortoli Wine's Pinot Noir, this is a wonderfully rich pasta sauce. All you need to do is toss it through your favourite hot pasta or pour over chicken in the slow cooker for an effortless chicken cacciatore. Try it as a pizza sauce. Gluten free.
Tomato Sauces
Once you've tried one of NOGO's tomato sauces, you'll never look at those mass-produced squeeze bottle types in the same way again.
Spicy Tomato Sauce – Bronze medal winner at the 2016 Australian Food Awards! It's a great ketchup-style sauce that is fructose friendly and boasts tons of flavour and a bit of bite. Enjoy it with barbecued meats, sausage rolls or bacon and eggs or add easy depth of flavour to pasta sauces, stews and soups. Gluten free.
Tomato Sauce (no added chilli) – Fructose friendly and loaded with flavour, this is a ketchup-style sauce that runs rings around supermarket brands! Gluten free.
Finishing Sauces
Add an extra hit of flavour with NOGO's finishing sauces that can be used in myriad ways on your favourite dishes.
Zingy Ginger + Spring Onion Finishing Sauce – Gold medal winner at the 2016 Australian Food Awards. Its zingy ginger and gentle Asian flavours are superb with barbecued fish and chicken. Try it as a salad dressing or stir-fry sauce or marinade any meat before cooking. Gluten free.
Chilli Peanut Sauce – A superb combination of salty, crunchy, sweet and luscious, this Asian-inspired sauce will add a special something to any meat or fish dish. Add coconut milk or water when stir-frying meats, seafood or vegetables or use it as a dipping sauce. Gluten free.
Sweet Sauces
Sweet Meg's Salted Caramel Sauce – Gold medal winner at 2017 Australian Food Awards.
Retailers
NOGO Sauces are ideal for supermarkets, convenience stores, health food stores, gluten free retailers, delicatessens and greengrocers. They also make excellent inclusions in gift hampers, particularly for those with a gluten free or fructose-friendly theme.
Foodservice
Add NOGO's sauces to your list of pantry staples and you'll be able to offer gluten free, fructose-friendly sauces to your menu. Create gluten free pasta dishes or use them with rice or konjac noodles for Asian-inspired meals. Ideal for food outlets that cater to different dietary requirements but they are also delicious and versatile for use in any mainstream food business. An excellent option for caterers to have on hand for when clients request gluten free and fructose-friendly foods.
To enquire further or to place your first order, contact NOGO today.
---
More information about NOGO Sauces
Interview - Meg Farrell - NOGO Sauces
Health issues are often the reason behind the establishment of some of the best food brands on the market. With NOGO Sauces, it was the diagnosis of a digestive problem that led to the creation of these low FODMAP sauces, relishes and pickles. Click here