StocksMatter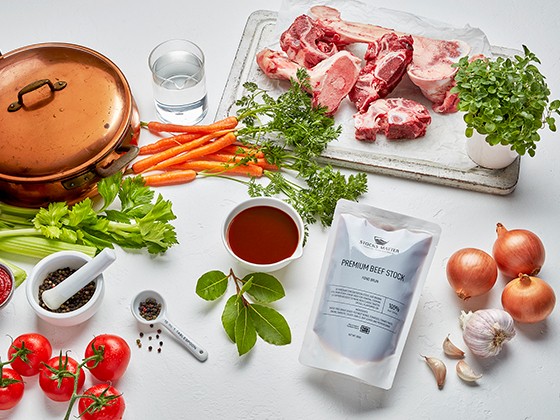 More Images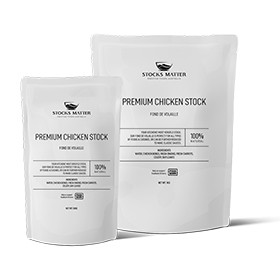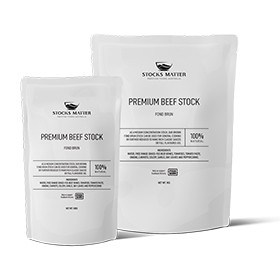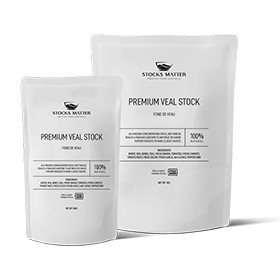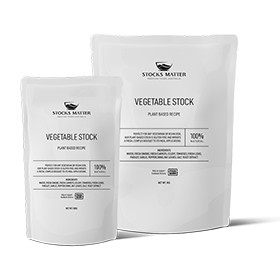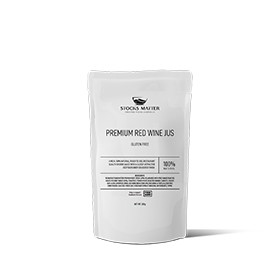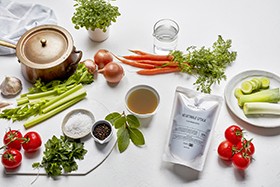 StocksMatter
Premium, Chef-Quality Wholesale Stocks and Sauces
StocksMatter – They sure do!
That's why at StocksMatter we have created a premium range of traditional chef-quality Stocks that are always full of flavour, consistent, and wholly natural.
StocksMatter is a new range of products produced by Prestige Foods Australia Pty Ltd - Australia's original stock manufacturer. The StocksMatter range allows smaller restaurants, cafes and bars access to the same quality and consistency that the "big boys" around the world have enjoyed for years in high end hospitality, food service and processing establishments.
The iconic French Chef Auguste Escoffier once said
"Indeed, stock is everything in cooking. Without it, nothing can be done".
He was right and, the better the stock, the better the dish. That's why StocksMatter's range of premium traditional chef-quality stocks and sauces elevate dishes to a new level of flavour.
At StocksMatter, our stocks and sauces are made from scratch using traditional methods, all-natural ingredients and best of all, we are 100% Australian owned.
All our Stocks and Sauces are:
100% Natural. Using fresh, local ingredients and aseptic cooking methods there are no preservatives, MSG or chemical flavour enhancers.
Gluten free. No gluten thickeners used.
Cost effective and convenient. In various sizes and shelf stable, you have the products you want in the quantity you need on hand at all times. No cooking, no thawing, no fuss.
Traceable. StocksMatter products are made in accordance with the world's highest Food Safety standards and we can track them back to source ingredients.
Consistent quality. You get the best in flavour and value time after time, after time. No surprises or variations.
The StocksMatter Range:
Premium Chicken Stock – Free range chicken bones, fresh veggies and bay leaves. Reduce down further as the basis for classic sauces.
Premium Beef Stock – Grass fed beef bones and vegetables. A mid-strength general purpose stock serving as the start of rich sauces or jus.
Premium Veal Stock – Veal bones and vegetables. Clear clean flavour foundations for meals and sauces.
Premium Vegetable Stock – Versatile and vegan friendly plant stock delivers clear crisp flavours for soups and sauces. Ideal in Asian dishes.
Red Wine Jus – The real deal. A ready to use whole jus to complement any beef cut.
The StocksMatter Hampers
During the pandemic caring friends have been sending these boxes of goodness to share the love with foodie friends. The Hampers come in a range of sizes and combinations to suit different household and tastes, including vegetarian assortments.
To have your first StocksMatter order delivered to your door or to become a distributor, visit our website today.
What else do we do?
Ready to Eat Grains and Pulses
Vegans, vegetarians and everyone else love the convenience of tour ready to eat grains and pulses. We have taken the stress out of cooking with our pre prepared range. No cooking, no fuss and none of the metal aftertaste or waste of cans.
Packed in cost effective food service size pouches, these essential ingredients are ready to add to a range of dishes from cuisines from around the world. Contact us for more information.
Retail Supply
When and where the lock downs have ended, the StocksMatter range of products are sold as a unique gift- giving addition in many specialty food and culinary goods stores. The target markets would include the busy professionals, health conscious families, food adventurers and fitness fanatics - anyone who appreciates delicious, wholesome, Australian made foods with a strong dash of convenience.
Food Service and Distributor Supply
StocksMatter products are ready for the inhouse Chef to use in their creations as they are of the basis on which to allow their creativity to shine. The hard work is done. The taste is outstanding and the quality unforgettable. All of this and cost effective too.