Stonebarn Truffles
More Images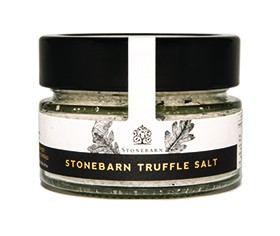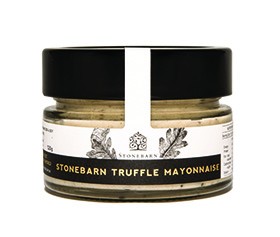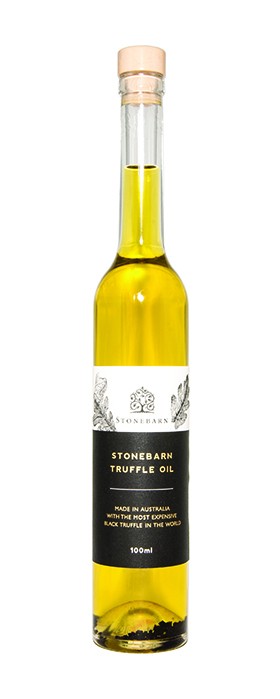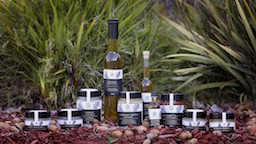 Stonebarn Truffles
Fine Truffle-Infused Foods
Stonebarn is located in Manjimup, 307 kilometres south of Perth in Western Australia, known as the heart of Australian truffle country. The truffiere itself is ranked as the 3rd largest private producer in Australia of fine black Perigord truffles. These nuggets of 'black gold' are harvested from June to August and exported to some of the world's most famous restaurants, including Nobu.
All truffles supplied by Stonebarn are premium French Perigord Black Truffles – Tuber Melanosporum – from their 2,000+ tree truffiere which is also HACCP certified. Each of the company's truffle-infused gourmet food products contains their truffles and is available all year round.
Truffle-infused food products
For a truly decadent experience, Stonebarn's exquisite truffle foods are second to none. Beautifully packaged, the products make beautiful gourmet gifts as well as lovely indulgences for the home consumer. Cafés through to fine dining establishments appreciate the range for its versatility, high quality and superb flavour.
Truffle Sauce – The pungent, earthy fragrance of the Perigord Truffle imparts a sublime umami flavour to this wonderful sauce. It is blended with black winter truffle grown on Stonebarn's own truffiere in the pristine region of Manjimup in Western Australia. Infuse marinades for lamb, pork, beef or chicken. Available in 340g.
Truffle Oil – Treat yourself to the rich, intoxicating flavour of the Perigord Truffle, deftly infused through 100% Western Australian Extra Virgin Olive Oil. It will liven up classic salad dressings, add richness to hot vegetable dishes and is the ultimate finishing touch for quality meats. Stir it into mashed potatoes and rice dishes, create your own signature vinaigrettes and give your sauces a new, earthy flavour accent. Available in 50ml, 100ml and 375ml.
Truffle Salt – Stonebarn take locally sourced Australian salt and infuse it with luxe flakes of pure, fragrant black truffle. The earthy, rich flavour of the truffle salt elevates even the simplest dishes to new heights of grandeur. Simple scrambled eggs become a gourmet meal and steaks get the high-end restaurant touch with good butter seasoned with Stonebarn Truffle Salt. Available in 150g and 380g.
Truffle Mayonnaise – When even your French fries have to meet lofty foodie heights, Stonebarn Truffle Mayonnaise comes into play. The finest ingredients are expertly blended with sublime black winter truffle to create a spectacular condiment that you'll find endless uses for. Dress your favourite salad, serve on the side with eggs or spread on a sandwich. Available in 120g.
Truffle Aioli – A touch of garlic and superb black winter truffle make this a classic Mediterranean-style aioli with a luxury twist. Serve with steak or roast chicken, alongside hot fries, spread on crusty bread and add fresh garden vegetables or as a dip with deep fried mozzarella sticks. Available in 120g.
Truffle Mustard – Savour the intensity of traditional mild French Dijon mustard infused with exquisite black Perigord Truffle. Spoon a little on a hot dog for an out-of-this-world gourmet treat, raise the luxury level of your next corned beef sandwich or coat your favourite cut of meat for a delightfully decadent treat. Available in 130g and 350g.
Truffle Pasta Sauce –Perigord truffles lend their unique umami flavour to this classic tomato-based pasta sauce. Toss a little through cooked spaghetti and drizzle with olive oil or simply use as an indulgent dip. Available in 340g.
Retailers
The stunningly packaged range of truffle-infused foods and oils from Stonebarn will make an elegant addition to your shelves. Position with other high-end foods and complementary food items or stylish homewares. Ideal for delicatessens, food halls and other retailers such as butchers, greengrocers, market stalls and tourism and gift outlets.
Foodservice
Turn to Stonebarn for your truffle gourmet condiments. Stonebarn helps you add a new dimension of unmistakable, earthy flavour to your beautiful dishes with barely any extra effort. Impress your customers and be inspired to create new menu items around the supreme flavour of French Perigord truffle grown right here in Australia.
For more information or to place an order, contact Stonebarn today.
---
More information about Stonebarn Truffles
Interview - Dion Range - Stonebarn Truffles
Popular opinion is that the best truffles, those divine nuggets of 'black gold', only come from France, but restaurants across the world are purchasing Australian truffles! Dion Range, owner of Stonebarn Trufflerie tells us why his truffles and truffle-infused gourmet foods are so well-received by consumers, here and overseas. Click here
Video - Stonebarn Truffles
View the beautiful surrounds of Stonebarn.
---