Vinofood
More Images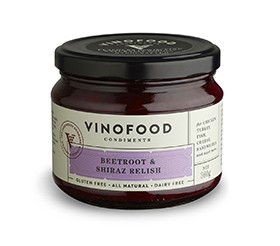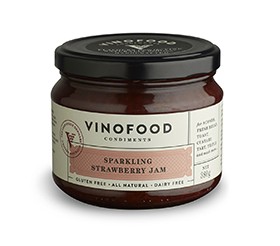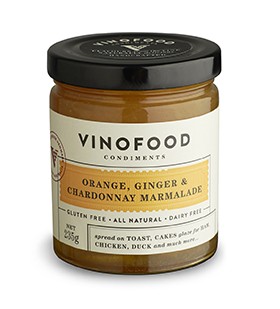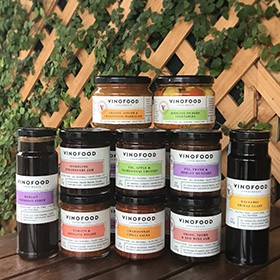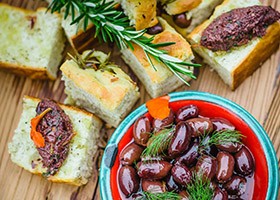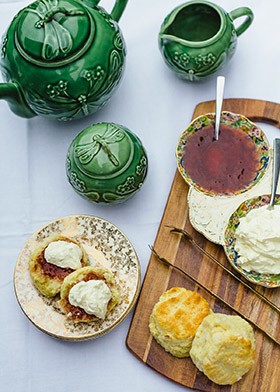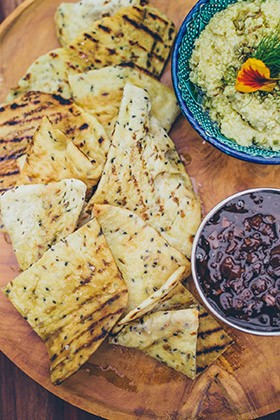 Vinofood
Chutneys, Relishes, Jams, Preserves, Sauces & Mustards
Vinofood is a blend of two passions – food and wine – and their delicious range of sweet and savoury wholesale condiments features chutneys, relishes, jams, preserves, sauces and mustards.
Hand-made in small batches at The Lake House Denmark winery in the Great Southern Wine Region, Western Australia, Vinofood has superb food flavours that are truly a food lover's delight. Made to inspire, Vinofood turns a simple roast into a fancy feast, creates impressive canapes with ease and makes breakfast a delightful start to the day.
With over 30 products in the range, in a variety of different sizes, only the highest quality natural ingredients are used and all products are free from artificial preservatives and colours. All are gluten free and many are dairy free.
Multi Award Winning Condiments
Boysenberry & Shiraz Jam - Gold – Perth Royal Show 2011, 2013 & 2015, Bronze – Australian Food Awards 2017
Semillon Pickled Pears – Gold – Perth Royal Show 2015
Fig, Apple & Chardonnay Chutney – Silver – Australian Food Awards 2017, Perth Royal Condiment Awards 2017
Tomato & Riesling Relish – Gold Perth Royal Show 2012
CHUTNEYS, SAVOURY JAMS & RELISHES
Fig, Apple & Chardonnay Chutney – For cheese, curries, crusty bread, fruit mince and meats.
Beetroot & Shiraz Relish – For chicken, turkey, cheese, fish and sandwiches.
Tomato & Riesling Relish – For pizza bases, pasta, eggs, roast meats and burgers.
Onion, Thyme & Red Wine Jam – Stir through hummus, for roast vegies and barbecued meats.
Chardonnay Chilli Salsa – For chilli mussels, pasta, nachos, burgers and dips.
WINE JELLIES
Merlot Wine Jelly – For cheese boards, chicken, turkey, pork, add to pie fillings or spoon over grilled cheese on toast for a decadent snack.
Chardonnay Wine Jelly – Great with cheese, as a glaze for pork and lamb chops.
FRUITS & SYRUPS
Get creative and use Vinofood's sweet and luscious fruits and syrups in desserts, pies and tarts or serve with grilled seafood, hot meats or cheeses. You can even glaze barbecued ribs with Spiced Red Wine Syrup for an interesting twist.
Semillon Pickled Pears – Great with cheese, antipasto, cold meats, toss in a salad with blue cheese and rocket.
Spiced Red Wine Syrup – For ice cream, poached pears, meringue or roast meats.
Figs in Shiraz Syrup – For cheeses, cold meats or stir though ice cream.
Spiced Orange & Riesling Syrup – Drizzle over ice-cream, freshly baked cakes, muffins or glaze for ham or duck.
Merlot Espresso Syrup – Use in tiramisu, affogato, waffles or drizzle over ice cream.
PRESERVES & JAMS
Don't just stick with spreading these fabulous preserves and jams on toast! Try them with croissants, brioches and waffles. Or go savoury and let them enhance the flavour of salad dressings, marinades and dips.
Sparkling Strawberry Jam
Orange, Ginger & Chardonnay Marmalade
Boysenberry & Shiraz Jam
MUSTARDS
Add a touch of magic to cold meat platters, salad dressings, sauces and marinades. With a little bit of added texture and a whole lot of flavour, you can't go wrong!
Seeded Chardonnay Mustard
Fig, Prune & Merlot Mustard
ANTIPASTO
Chardonnay Pickled Chillies – Toss through stir fries, salads, casseroles, curries and stews.
Riesling Pickled Vegetables – For salads, burgers, antipasto with cheese, ploughman's lunch.
Kalamata Olives in Grape Seed Oil – Olives with a difference.
Retailers and gift hamper companies
With vibrant new packaging, Vinofood stands out on the shelf and is great for positioning with meats, cheeses and breads as a complementary product. With many of the products coming in two or three different sizes, they are great for gift and picnic hampers.
Foodservice
Vinofood's exceptional range of high quality condiments will help you enhance your dishes with minimal extra effort and turn the volume up on flavour. All products are available in foodservice sizes.
For more information on these award-winning products or to place your first order, contact Vinofood today.