Girodi Cakes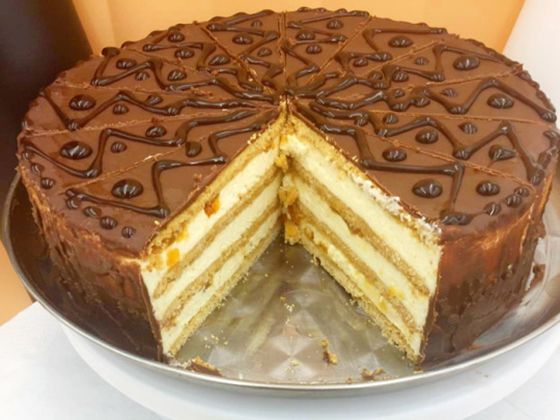 More Images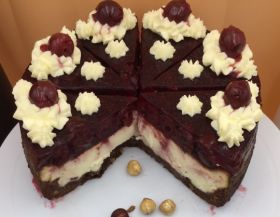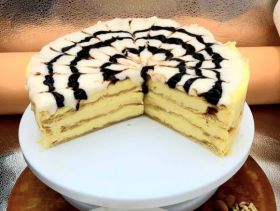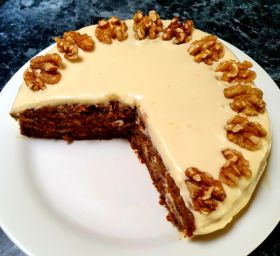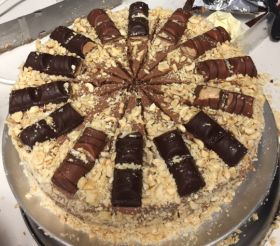 Girodi Cakes
Wholesale German and Hungarian Cakes, Pies and Cheesecakes
The founders of Girodi Cakes look back to the twentieth century in Central Europe where grandfather, Oszkar Girodi was a talented pastry chef and violinist, born in Transylvania in 1914. Throughout the turbulent war years, Oszkar continued to bake his divine cakes with the help of his wife in a small shop in Kolozsvar (now Clui) until he died in 1974. Today, Girodi Cakes turns those precious memories into today's tantalising sweets.
Wholesale Cakes, Pies and Cheesecakes
Combining Hungarian and German flavours, each cake, pie and cheesecake is made on the premises in Melbourne, using the finest ingredients. Each is beautifully presented and absolutely delicious to savour or devour, the choice is yours.
Engadini Swiss Walnut Pie – The main export product of Switzerland, it's a moreish pie loaded with walnuts, honey and cream.
Apple/Pear/Cherry Frangipani Tarts – Decadent tarts filled with delicious apple, pear or cherry frangipane.
Ishler - A famous Austro-Hungarian cookie dating back to 1850, it comprises two soft walnut linzer layers sandwiched with raspberry jam and covered in a thin layer of dark chocolate.
German Apple Cake – Old German apple cake flavoured with lemon and cinnamon.
Bee Sting – German (Berliner) cream cake with honey and roasted almond slice.
German Cherry Cheesecake – Hazelnut crust with lush vanilla flavoured cream cheese filling and covered in plump, juicy cherries.
Hungarian Honey Cake – Multi-layered honey cream cake with honey sponge layers filled with semolina cream and jam.
Esterhazy Hungarian Walnut Cake – A decadent gluten free cake, made of four layers of walnut meringue, filled with rum flavoured walnut cream and covered with white and dark chocolate in a characteristic pattern.
Retailers
Sell Girodi Cakes's products whole or by the slice. Your customers will clamour for the unique varieties that are not simply available everywhere. Ideal for delicatessens, food halls and other quality food retail outlets.
Foodservice
Serve your customers the true taste of joy and peace from 20th century Central Europe. Beautifully presented, they will draw admiring glances and attract those elusive dessert dollars. If your customer says they have no room for dessert, simply offer to package it for them to take home!
For more information or to place an order, contact Girodi Cakes today.
---
More information about Girodi Cakes
Interview - Girodi Cakes
If you're looking for a fresh, new array of wholesale cakes to sell or serve in your business, we'd like you to meet Girodi Cakes, who bring the taste of German and Hungarian sweets to Melbourne. Click here