Looma's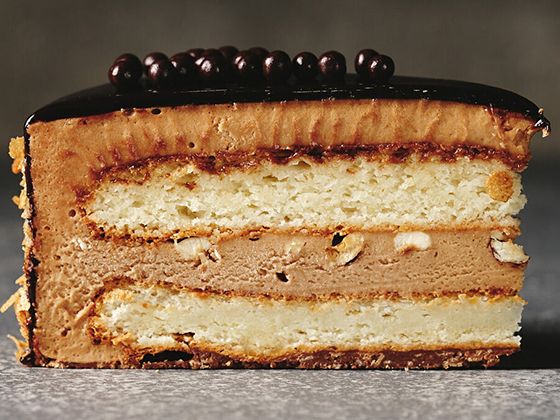 More Images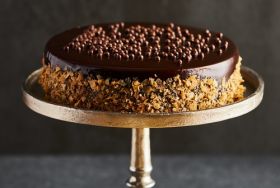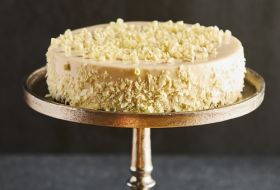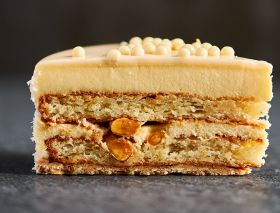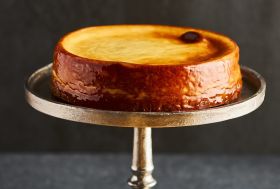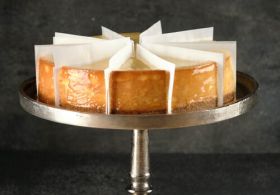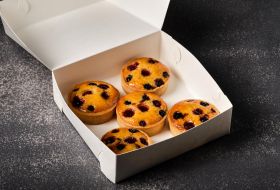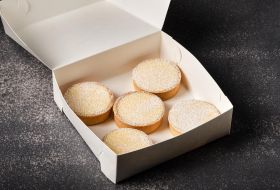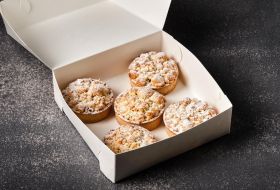 Looma's
Wholesale Cakes and Tarts
Looma's specialises in gourmet quality cakes and mini sweets. For years, they have been the supplier of choice across cafes, restaurants, tea houses and hotels, valued for the quality and consistency of their products. Every cake and tart is made from scratch by highly skilled chefs. Looma's places strong emphasis on quality ingredients such as Belcolade chocolate and Fonterra New Zealand butter.
As a customer of Looma's, you can rely on top quality products with consistency, decadent flavours and professional presentation. Your customers will be impressed with the array you have on offer and once they taste the product, they'll be back for more.
Nationwide distribution.
Whole cakes
For presentation and flavour, you can't beat Looma's range of wholesale cakes. All 8", they serve up to 14 people.
Ferrero Rocher Cake – By far, Looma's most popular cake with flavours of chocolate and hazelnut. So popular it sells itself!
Vanilla Raspberry- Vanilla bean mousse with fresh seasonal raspberries is the perfect marriage of ingredients. Gluten free.
Chocolate Truffle Cake- Almond meal dacquoise base, chocolate mousse throughout. Gluten free.
Chocolate Mud Cake- Rich, classic chocolate mud cake which also happens to be gluten free and eggless!
Vegan Chocolate Cake – Eggless, dairy free and gluten free, with the luxurious taste and texture of your favourite chocolate cake.
Rafaello Cake – Coconut flavoured Rafaello cake with a rich, velvety texture.
Blueberry Cheesecake - A crumbly cinnamon biscuit base, creamy baked cheesecake with blueberry fillings, topped with fresh blueberries.
Carrot Cake- Vegan carrot cake; dairy free and also nut-free!
Baked Ricotta Cheesecake – A true crowd pleasure with a cinnamon buttery base, soft delicate ricotta centre and a crumbly topping.
New York Cheesecake - A crumbly cinnamon biscuit base, creamy white chocolate filling and a glazed caramelised top.
Pre-sliced cakes
Pre-sliced so they're easy to serve in perfect proportions, every serving is an irresistible temptation for your customers. The cakes are 8" and cut into 10 slices.
Pre-Sliced Baked Ricotta Cheesecake
Pre-Sliced Vegan Chocolate Cake
Pre-Sliced Carrot Cake
Pre-Sliced New York Cheesecake
Pre-Sliced Raspberry Cake
Pre-Sliced Ferrero Rocher Cake
Pre-Sliced Chocolate Mud Cake
Pre-Sliced Blueberry Cheesecake
Pre-Sliced Chocolate Truffle Cake
Pre-Sliced Rafaello Cake
Individual Tarts
Looma's 8cm mini tarts are perfect for cocktail parties, morning tea, afternoon tea, high tea or any celebration. Supplied in boxes of 5.
Salted Caramel Tart– Lush, sweet filling topped with caramel balls.
Berry Almond Tart – That unmistakable almond flavour plus ruby red berries.
Lemon – A zingy lemon tart that will thoroughly satisfy.
Retailers
Looma's wholesale cakes and tarts are suitable for supermarkets, convenience stores, delicatessens and other retail outlets. Your customers will love being able to access such high quality baked treats that they can serve or enjoy at home or take to a dinner party.
Foodservice
Serve Looma's high quality cakes and tarts in your café, hotel, restaurant, gluten free outlet, tea house, canteen, tuckshop or other foodservice outlet. Your customers and guests will always be delighted with the flavour and eye appeal. Keep a good rotation of products and flavours so that there's something new when regulars come in.
For more information or to place an order, contact Looma's today.
---
More information about Looma's
Interview - Michael Khatib - Looma's
Looma's is a Sydney based patisserie wholesaler specialising in a wide range of products – cakes, macarons and tarts – all baked daily at their commercial kitchen in Moorebank, Sydney. Recently, we spoke with Managing Director Michael Khatib and learned a little more about the wholesale pastry business and how Looma's customers happily come back for more. Click here
Looma's Cakes - Gourmet Cakes, Macarons & Mini Sweets
Gourmet Cakes, Macarons & Mini Sweets
---