Madhouse Bakehouse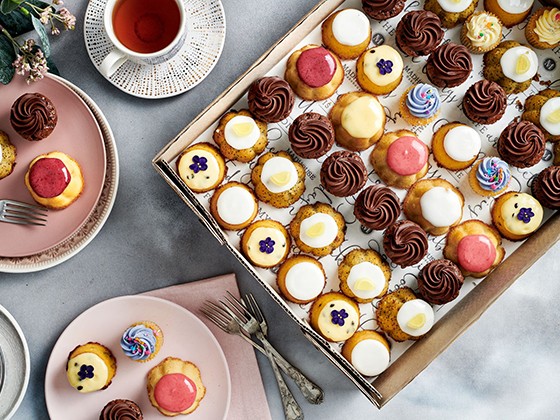 More Images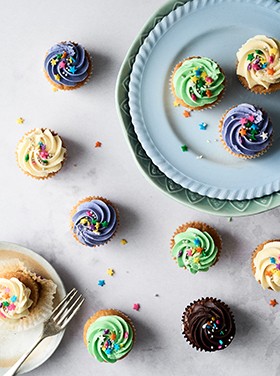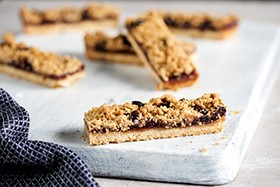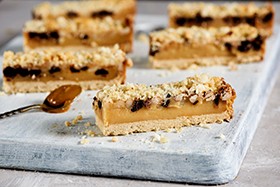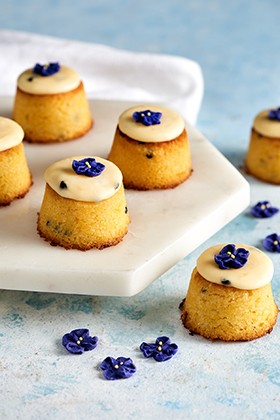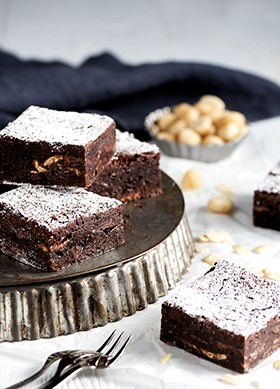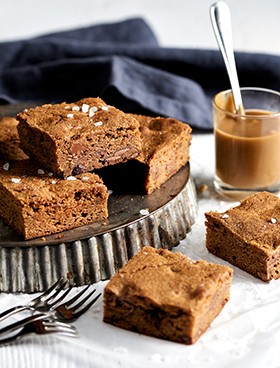 Madhouse Bakehouse
Brownies, Cakes and Slices
Madhouse Bakehouse is a HACCP accredited boutique wholesale bakehouse that has been creating beautiful sweet things for cafes, caterers, airlines and hotels since 1997. The company's signature product is their incredible brownie which is now available in a range of delectable varieties.
All of Madhouse Bakehouse's wholesale cakes and slices are created from scratch using fresh butter and eggs and finishing with the finest Belgian couverture chocolate. Locally sourced ingredients are used wherever possible.
Brownies
Comfort food in a neat little package; that's what brownies are.
Triple Chocolate
Three kinds of chocolatey goodness in one brownie!
White Chocolate Macadamia Brownie
A slight crunch and subtle flavour.
Salty Malty Blondie
A Madhouse Bakehouse original; their take on Salted Caramel.
Nutella
Nutty deliciousness in a blondie.
Espresso & Hazelnut (gluten free)
The perfect morning tea buzz.
Triple Chocolate (gluten free)
For chocoholics everywhere.
Raspberry (gluten free)
Sticky chocolate delight and mighty fine.
Slices
A slice of any of these is the perfect accompaniment to coffee, tea, hot chocolate or to enjoy on its own.
Mad Muesli Slice
Very nutritious and delicious!
Raspberry & Sour Cherry Bar
Something very different for your discerning customers.
Caramel & Macadamia Nut Crumble
Sweet, a little salty and totally divine.
Sticky Toffee & Almond Slice
Thank the bees for the outstanding flavour.
Fig Nut Seed Slice
GF, DF, Vegan
Raw Breakfast Bar
GF, DF, Vegan
Raw Cacao Bar
GF, DF, Vegan
Cakes
Madhouse Bakehouse offers an exciting range of unusual and crave-worthy wholesale cakes that come in individual serves.
Madhouse Mixed Box Babycakes
Madhouse Mixed Box Cupcakes
Chocolate Truffle Babycakes with Coloured Sprinkles
Lime & Coconut Polenta Babycakes (gluten free)
Lemon & Poppyseed Polenta Babycakes (gluten free)
Passionfruit Polenta Babycakes (gluten free)
Persian Orange Cakes (gluten free)
Hot Chocolate Souffle (gluten free)
Almond Coconut Teacakes Mixed - Raspberry, Blueberry, Lychee Coconut, Passionfruit
Fancy Little Cakes Mini (gluten free)
A new twist on the classic Friand and available in scrumptious gourmet and classic flavours.
Rose Water Pistachio
Caramel Pecan
Chocolate
Raspberry
Blueberry
Almond
Available in packs of 6.
Banana Bread
Choose from Banana Bread or Gluten Free Banana Bread, delicious toasted and spread with real butter.
100% Banana Bread
Pear and Raspberry
Chocolate, Coconut and Banana
Carrot Cake Loaf
Retailers
Madhouse Bakehouse prides itself on its variety, quality and consistency. Offer your customers top quality wholesale cakes and slices that they will be happy to come back for.
Foodservice
Café owners love Madhouse Bakehouse's outstanding range. Ideal for airlines, café chains, independent cafes, caterers, restaurants and hotels.
Contact Madhouse Bakehouse to discuss the products that would be perfect in your business.
---
More information about Madhouse Bakehouse
Madhouse Bakehouse New Savoury Range
From individual size quiche in a variety of flavours and savoury rolls, the new range from Madhouse Bakehouse has your savoury takeaway needs sorted. Click here
Interview - Ross Galettis - Madhouse Bakehouse
Madhouse Bakehouse has been keeping Aussies in excellent supply of delicious baked goods for years now and as their product listing illustrates, things just keep getting better and better. Aside from the classic favourites of cookies, slices and brownies, Madhouse Bakehouse offers some fairly off-the-wall flavours which are eagerly consumed by fans and new devotees alike. We recently spoke with Owner/Director Ross Galettis who explained the company's philosophies and even let us in on his favourite goodies. Click here