Mosaic Patisserie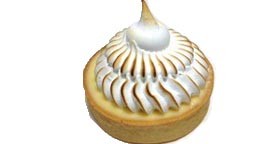 More Images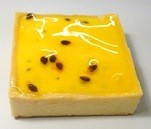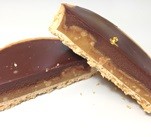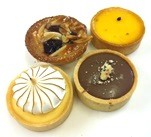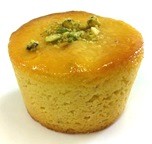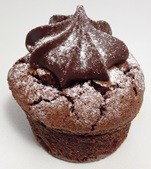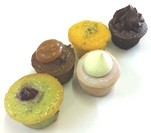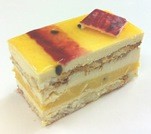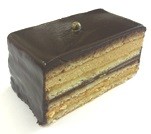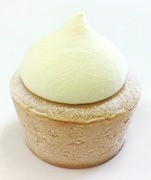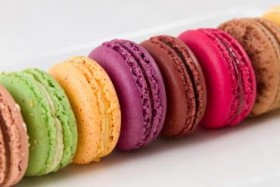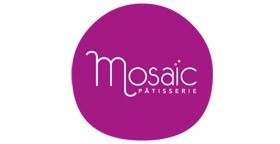 Service Area Within metro Melbourne – any quantity.
Outside metro Melbourne – pallet quantities only.
Visit Website
Service Area Within metro Melbourne – any quantity.
Outside metro Melbourne – pallet quantities only.
Mosaic Patisserie
Wholesale French Patisserie
Mosaic Patisserie is a wholesale French patisserie which specialises in petite, single-serve cakes, macarons and ready-to-bake pastries. Only the best ingredients are used to make their products for the premium Melbourne retail and food service market. Their recipes are created to exhibit maximum flavour but without excessive sweetness or heaviness and all products are made in-house without the use of premixes or preservatives.
Small cakes & tarts
Most small cakes and tarts are available in 2 sizes –
individual – a full dessert-size serve
'baby' – two to three bites – perfect as a little something on the side with coffee, or for mixed platters or dessert buffets
Suggestions:
Lemon Curd Tart & Lemon Meringue Tart
Filled with Mosaic's famous luscious lemon curd – or try the lemon meringue tart – topped with a gorgeous swirl of soft meringue
Passionfruit Curd Tart
Silky, tangy, intense passionfruit curd in a sweet shortcrust shell
Caramel Macadamia Chocolate Tart
Lightly salted caramel, made even more delicious with the addition of roasted macadamias and chocolate ganache
Chocolate Fondant Pudding
Microwave briefly from frozen for a molten centre, serve with cream or ice-cream et voilà!
Flourless Orange Lime Pistachio Cake
Gluten-free & dairy-free, fresh and refreshing, very low in fat
Chocolate Ganache Cake
Moist & decadent – made with 64% dark chocolate & topped with a swirl of ganache
Gluten-free Pistachio & Raspberry Friands
A café classic, also available in other flavours
Small mousse cakes & cheesecakes
Equally suitable to serve with coffee or to use as a base for a beautifully embellished dessert, accompanied by fruits, whipped cream or coulis.
Suggestions:
Coconut & Passionfruit Mousse Cake
An incredible combination of smooth coconut mousse, tangy passionfruit curd and raspberry jam over soft coconut meringue, beautifully finished with passionfruit glaze; gluten-free
Salted Caramel Opéra
A variation on the French pâtisserie classic – almond sponge, chocolate ganache & salted caramel buttercream, finished with dark chocolate glaze & a touch of gold
Baked Cheesecake
Available in raspberry or vanilla, finished with a sweet kiss of Chantilly cream
Cold-set Cheesecake
Available in mango, passionfruit or strawberry
A number of these lines are also available as large cakes – suitable to sell as whole cakes, or slice into portions to suit your menu and customers.
Please also see our great range of wholesale macarons available from Mosaic Patisserie.
Retailers
Offer your customers fresh, flavoursome cakes and tarts that will keep them coming back for more. With such beautiful presentation and real flavours, they're sure to be a winner in your cake display case.
Foodservice
Mosaic Patisserie's wholesale cake range provides plenty of scope to serve as-is or to turn the products into spectacular desserts. Supplied frozen, they offer convenience and freshness and minimise wastage. Ideal for restaurants, cafes, bakeries, tea houses, dessert cafes and more.
For the most delicious and enticing wholesale cakes and tarts made from scratch and with care, contact Mosaic Patisserie.
All photos are copyright Mosaic Patisserie Pty Ltd.