Mosaic Patisserie Macarons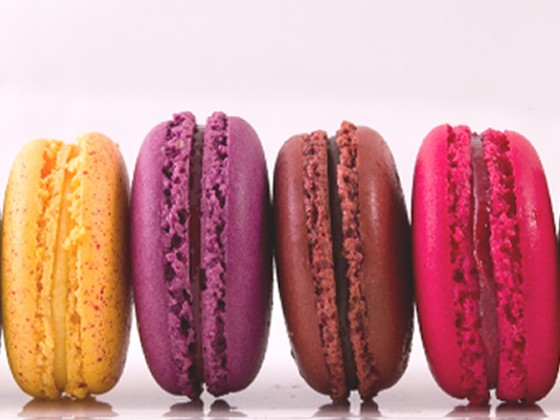 More Images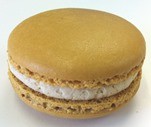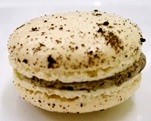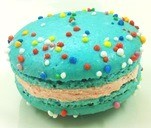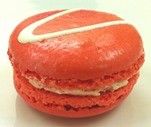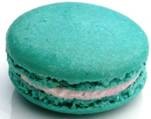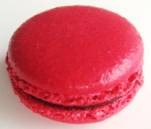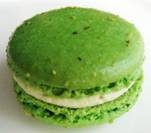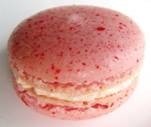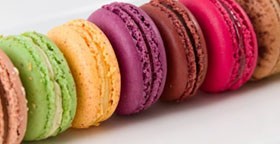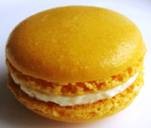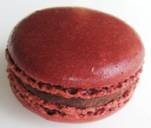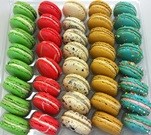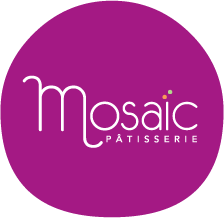 Mosaic Patisserie Macarons
Wholesale Macarons

Keeping up with demand for the extremely popular macaron is Melbourne-based Mosaic Patisserie. Their macarons are sought after by discerning cafes, caterers and food retailers who clamour for their vivid colours and extraordinary freshness.
Only the finest ingredients go into Mosaic's wholesale macarons and no premixes or preservatives are ever used. Thus, clients can count on the quality of the product at all times.
Consumers find it hard to resist the delicate morsels of light, airy flavour. Mosaic Patisserie's macarons are available in single varieties and also in mixed variety boxes. Most are gluten free.
Macarons can be stored for up to 4 to 6 months in the freezer or for 4-5 days in the refrigerator.
Unfilled macaron shells
Use your own fillings as desired.
Salted Caramel
The flavour du jour; no one can get enough of this outstanding combo.
Cookies & Cream
Everyone's favourite flavour combo, in macaron form!
Bubble Gum
Relive the best childhood memories in a beautiful macaron.
Strawberry
As luscious as a basket of freshly picked strawberries.
Rosewater
Delicate pink and red shell filled with fragrant rosewater cream.
Lemon
A lemon-scented shell filled with delicious tangy lemon cream.
Chocolate
Chocolate shell filled with dark chocolate ganache that simply melts in the mouth.
Raspberry Cream
Raspberry-red shell filled with a delightful raspberries-and-cream filling.
Hazelnut & Milk Chocolate
Hazelnut shell filled with milk chocolate and hazelnut ganache.
Pistachio
Pistachio-dusted shell filled with luscious, light pistachio cream.
Caffe Latte
Cocoa-dusted coffee shell filled with creamy milk coffee ganache.
Blueberry Cheesecake
Pretty blue shell filled with cream cheese with blueberry jam ripples.
Passionfruit
A taste of the exotic. Vibrant, sunset coloured shell filled with smooth passionfruit cream with a hint of chilli.
French Vanilla
A classic macaron filled with french vanilla buttercream. A melt-in-your-mouth treat.

Please note that whilst some products are gluten free, no product can be guaranteed to be completely free of traces of wheat, dairy, egg, nuts or seeds due to the nature of the company's production facilities.
For the freshest and most delicious wholesale macarons, contact Mosaic Patisserie.
Retailers
Climb aboard the macaron bandwagon and make sure your store is offering this tasty morsel. As an alternative to biscuits, cookies and cakes, macarons provide a tempting choice. Perfect for colour theming, they make amazing displays and draw the eye to the shelf.
Foodservice
Ready-made wholesale macarons spare you the time consuming preparation and costly qualified staff. Offer your customers stunning macarons in a variety of ways such as with hot beverages, to garnish desserts, featured on a dessert buffet, as a complimentary addition to a room service tray and the list goes on. Perfect for canteens, mobile lunch carts, bakeries, hotels, motels, bed and breakfast establishments and more.
Within metro Melbourne – any quantity.
Outside metro Melbourne – pallet quantities only.
All photos are copyright of David Burren Photography and/or Mosaic Patisserie Pty Ltd
---
More information about Mosaic Patisserie Macarons
Mosaic Patisserie Macarons
Mosaic Patisserie is a Melbourne-based French patisserie supplier specialising in high quality wholesale macarons. Their emphasis on quality and the sheer beauty of their products has made them popular with discerning retailers and foodservice operators throughout the city. Read more about the company and their products. Click here