Naked Bakery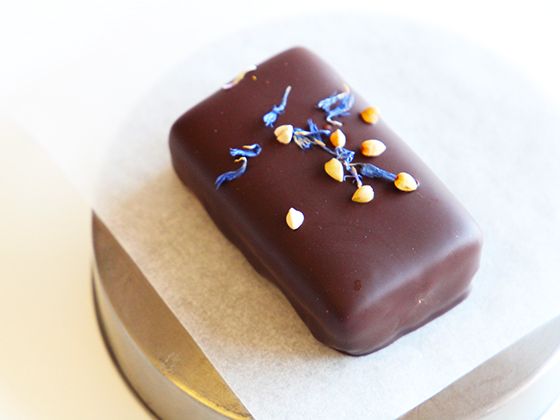 More Images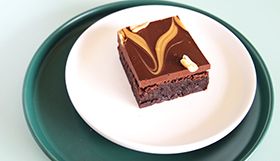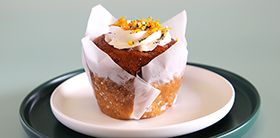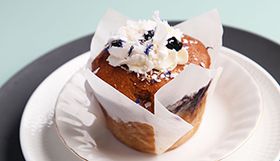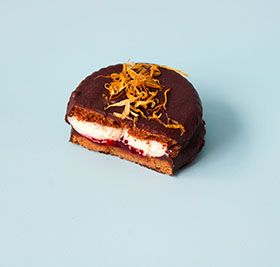 Service Area Australia Wide
Naked Bakery
Wholesale Vegan and Gluten Free Cakes, Slices & Muffins
Naked Bakery produces a range of wholesale vegan and gluten free cakes, slices and muffins made from all-natural ingredients. Everything is handmade daily from scratch and Naked Bakery believes in minimal processing and using the best plant-based ingredients possible.
The range evolves around the year, with added seasonal flavours and inspiration gained from around the world. There is always something decadent to become somebody's new favourite indulgence.
Naked Bakery use post-consumer recycled packaging whenever possible and are always looking for possible eco-friendly or compostable options. Naked Bakery is HACCP certified.
Explore the range of delicious sweet treats and purchase an array to offer your vegan and gluten free customers.
Handmade
Vegan
Gluten free
Refined sugar free
The range
Slices
Slices are convenient, easy to serve and choc-full of satisfaction. Pop them in a bag for takeaway or serve on a small plate with some plant-based ice cream.
Peanut Butter Swirl Brownie – A dreamy, swirly brownie with the sweet and savoury flavours of peanut butter.
Toasted Hazelnut Brownie – Think your favourite chocolate hazelnut spread but in a chewy brownie.
Mango & Macadamia Slice – Tropical mango with crunchy macadamias in a sweet, decadent slice.
Muffins
Muffins are so satisfying and Naked Bakery's muffins are much more than a handful.
Raspberry White Chocolate Muffin – Made from moist vanilla cake base with real raspberries and drizzled with vegan white chocolate and toasted coconut.
Double Chocolate Muffin – A moist cocoa cake base drizzled with real dark chocolate and toasted coconut.
Spiced Carrot Muffin – The wholesome, tasty goodness of carrot cake in a lovely moist muffin, dusted with icing sugar.
Apple Crumble Muffin – All the flavours of a classic apple crumble in a moist muffin.
Blueberry Smash Muffin – Crushed, plump blueberries in a moist muffin.
Orange & Poppyseed Muffin – A classic pairing of zingy orange and crunchy poppyseeds.
We create wholesome, healthy treats infused with delicacy and indulgence, so you can have the best of both worlds. We strive to empower daily moments of bliss. We are all about how delicious natural foods are, and our core values are to stay as close to nature as we can. We believe in minimal processing and no nasty ingredients.
We supply the food service industry with beautifully presented and delicious products. We offer vegan and gluten free wholesale treats that not only look delicious in a cake display, but most importantly they delight your customer's taste buds. We've got a little something for everyone – so your customers can enjoy a treat no matter what their dietary or lifestyle requirements are.
All of our creations are produced from our HACCP-certified facility and we deliver through a chilled courier every week. We have a closely monitored quality control program in place to ensure all of our products are supplied pre-portioned with consistent, high-quality presentation each and every time.
Extensive Wholefoods Range
All our products are gluten free, dairy free, vegan and NAFNAC (no artificial flavours or colours)
Your customers will be spoilt for choice with a range of products to choose from
Ambient & chilled creations: muffins, cookies, teacakes, slices, and chocolate bars
Saving Time & Money
Frozen and pre-portioned to minimize waste
Consistent Presentation
Competitively Priced
Low MOQ
Decorated for great visual appeal with tantalising flavours that are ready to serve
Freezer to plate so you can store frozen and manage the demand with minimum waste
Quality Assurance & Food Safety
Extensive experience supplying the foodservice industry
Have a peace of mind with consistently presented supply of reliable, high-quality products
HACCP certification as a declaration of our high-quality standards of operations
Off-site microbial, gluten and dairy testing to ensure shelf life and dietary claims
Labelling, nutritional information & display tags available
Extensive Range
Your customers will be spoilt for choice with a range of products to choose from
Ambient & chilled creations: muffins, teacakes, slices, and chocolate bars
Dietary & food trends: our products are all gluten free, dairy free, vegan and NAFNAC (no artificial flavours or colours)
Retailers
Stock a few different lines from Naked Bakery for your gluten free and vegan customers. In fact, they'll appeal to all customers! Excellent for bakeries, supermarkets, delicatessens, food halls and greengrocers.
Foodservice
Be ready for your vegan and gluten free customers without having to go to any extra effort or stock expensive ingredients. Naked Bakery's wholesale vegan and gluten free cakes, muffins and slices will instantly expand your menu, with loads of choice for everyone.
For more information or to place your initial order, get in touch with Naked Bakery today.