New York Cakes
More Images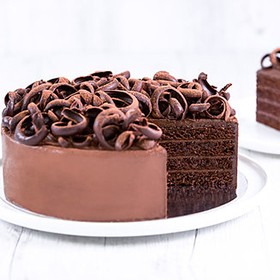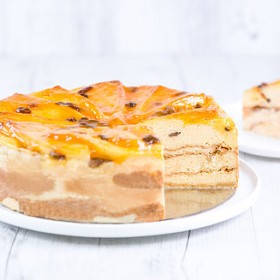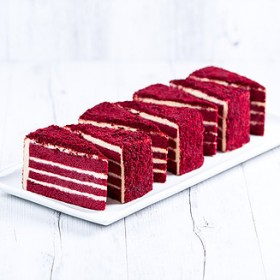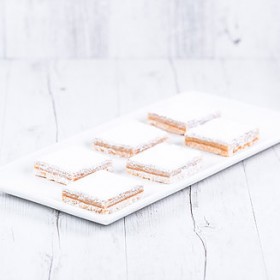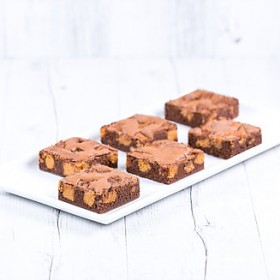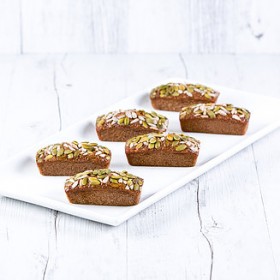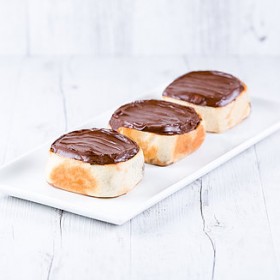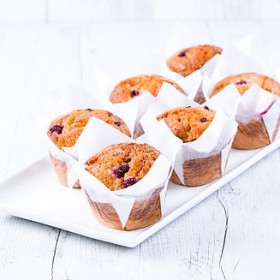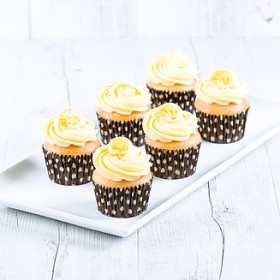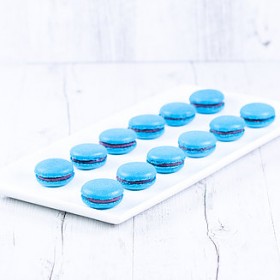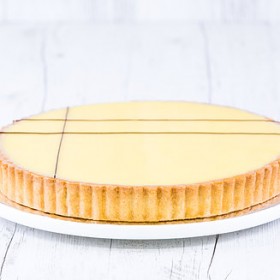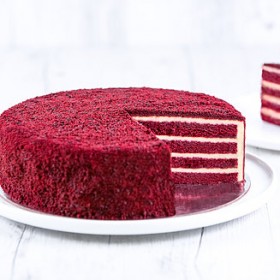 New York Cakes
Wholesale Cake Supplier
For more than 20 years, the Panayiotakis family have been supplying top quality and great-tasting wholesale cakes and cake products to the Australian hospitality market. Inspired by the Americana dessert scene, they have followed a journey of developing recipes to create the vast array of cakes, muffins and slices that they proudly offer. They supply restaurants, cafes, tea houses, dessert bars, hotels, motels, clubs and other hospitality outlets with traditional and contemporary products that keep customers coming back for more.
Every item is professionally produced and decorated for effortless presentation and service to the end consumer. The company takes great pride in the quality of their products and the level of customer service provided.
The range continues to evolve in line with Australia's coffee and food culture. The ongoing testing, creating and launching of new products keeps everything fresh and lively.
Choose from large and medium cakes, individual cakes, cake wedges, slices, brownies, bars, baby cakes, scrolls, muffins, breakfast breads, cupcakes, friands and macarons, all from the one trusted wholesale supplier.
Large Cakes
Each of these delectable cakes is 25cm in diameter and decorated to be irresistible to the eye as well as the tastebuds. Simply slice and serve with desired accompaniments. *Medium cakes also available (20cm).
Baked Ricotta Cake
Black Satin Mud Cake
Californian Carrot & Walnut Cake*
Calypso Orange & Poppy Seed Cake*
Caribbean Banana Cake
Coffee Espresso
Mango, Passionfruit & Coconut Cake*
New Orleans Caramel Gooey Chocolate Cake*
Orange & Almond Cake
Red Velvet Cake
Cake Wedges
For presentation and ease of service, New York Cakes' cake wedges are the ideal solution. Supplied in boxes of 7, they sit beautifully on a flat plate in your cake cabinet and are perfectly portioned and accurately sliced. No mess and no waste, and easy to identify the flavours.
Black Satin Mud Cake Wedges
Calypso Orange & Poppy Seed Cake Wedges
Caribbean Banana Cake Wedges
Californian Carrot Cake Wedges
Mango, Passionfruit & Coconut Cake Wedges
New Orleans Caramel Gooey Cake Wedges
Red Velvet Cake Wedges
Tall American Fudge Cake Wedges
Slices
Whichever way you slice it, these are tempting treats that will be popular with customers. No need to add accompaniments as they're perfect on their own. Supplied in boxes of 6.
Apricot & Pineapple Slices
Caramel Slices
Coconut Caramel Crunch Slices (Gluten Free)
Florentines
Lemon Crisp Slices
Tray Baked Brownies
Stack them high or lay them out on display platters. Either way, your customers will clamour for these tray baked brownies and their rich, sweet depth of flavour. Supplied in boxes of 6.
Chocolate Brownies
Peanut Crunch Brownies (Gluten Free)
Choc Chunk Cookie Dough Brownies
Salted Caramel Fudge Brownies
Red Velvet Brownies
Espresso Brownies
Individual GF Bars & Baby Cakes
Satisfy your gluten free customers' sweet tooth needs with these incredible individual bars and baby cakes. They are ideal for catered events, high tea and to offer with tea and coffee in your café, restaurant or hotel.
Cocoa Bean Baby Cakes (Gluten Free)
Coconut Raspberry Bars (Gluten Free)
Lemon Yoghurt & Polenta Baby Cakes (Gluten Free)
Spiced Pumpkin & Pecan Bars (Gluten Free)
New York Scrolls
Something a little bit different for morning and afternoon tea, these New York scrolls are full of flavour and decadently sweet. Supplied in boxes of 9. Ask about the 'Desserts Range' and 'Favourites Range' mixed boxes.
Nutella Scrolls
Red Velvet Scrolls
Salted Caramel Scrolls
Muffins
Muffins are one of the hottest sellers in any café setting. Be sure to have an abundant selection on offer so customers can order to enjoy while there or to take back to their home or office. Supplied in boxes of 6.
Banana & White Chocolate Chip Muffins
Blueberry Muffins
Chocolate, Chocolate Chip Muffins
Raspberry & White Chocolate Chip Muffins
Breakfast Breads
Golden brown and available in three different flavours, breakfast breads can be served cold or toasted, with or without butter and preserves.
Coconut Bread
Pear & Raspberry Bread
Banana Bread
Cupcakes
Not your average cupcakes, these ones are more like little desserts in paper cake pans! Festooned with a swirl of luscious buttercream, they look sensational on catering trays or under the glass cake dome in your café. Supplied in boxes of 6.
Caramel Gooey Cup Cakes
Chocolate Fudge Cup Cakes
Red Velvet Cup Cakes
Vanilla Bean Cup Cakes
Friands
Happy little oval-shaped morsels of baked gluten free delight, friands can be served with High Tea, on catering trays or in pretty white paper bags to take away. Supplied in boxes of 6.
Blueberry Friands
Lemon Lime Friands
Raspberry Friands
Toasted Almond Friands
Macarons
When it comes to colour, macarons really make a splash! Delightfully dainty and presented to perfection, they are at their best when displayed in a multi-coloured grouping. Serve these gluten free goodies with High Tea, offer to office visitors, add to corporate table place settings or pass around on silver platters. Children love them too! Supplied in boxes of 12.
Chocolate & Hazelnut 'Rocher' Macarons
Chocolate Truffle Macarons
Forest Berry Macarons
Passionfruit Macarons
Roasted Pistachio Macarons
Salted Caramel Macarons
Smurf Berry Macarons
Strawberry Rose Macarons
Vanilla Bean Macarons
Retailers
Stock New York Cakes' outstanding array of wholesale cakes, muffins, friands, macarons and more in your supermarket, delicatessen, bakery, greengrocer, homewares store or market outlet. Go for abundance and offer plenty of choice; your customers will be drawn to displays featuring stacks of macarons, pyramids of brownies and gorgeous whole cakes.
Foodservice, catering and hospitality
Turn to New York Cakes for your sweet treat needs. With everything so beautifully presented and offered in a range of serving sizes and portions, there is something for every occasion and application. Catering trays with delicate individual cupcakes, hearty brownies and cute baby cakes will be well received. Create special moments with cake by displaying irresistible products in your cabinets, and changing up the selections every couple of days.
For more information or to place an order, contact New York Cakes today.