Satisfine Foods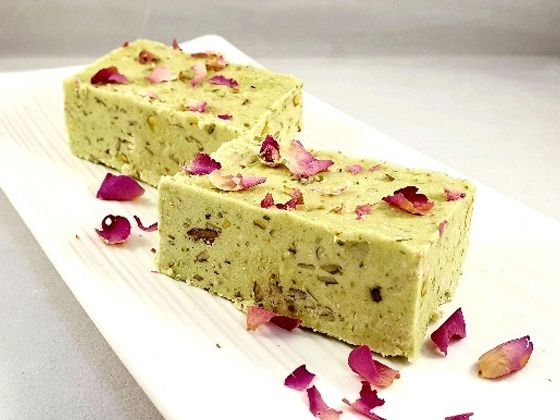 More Images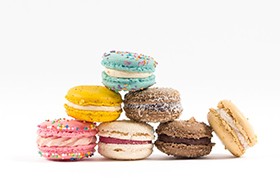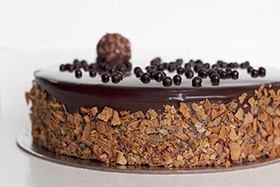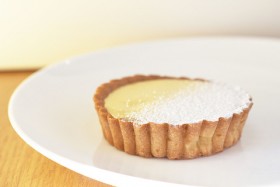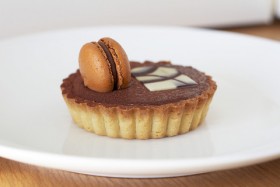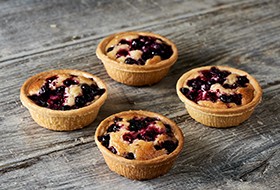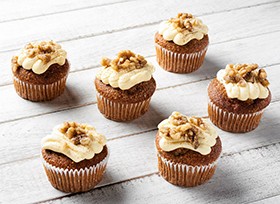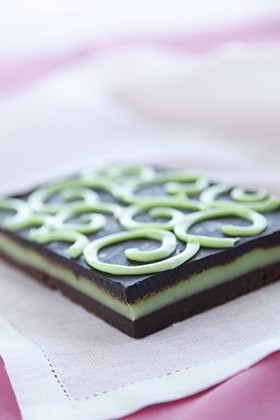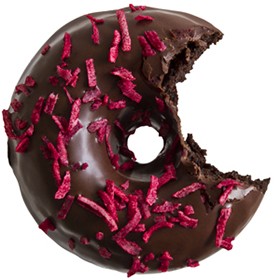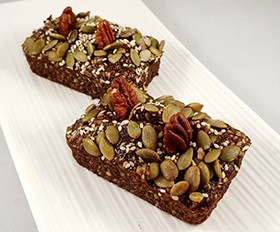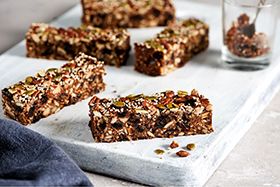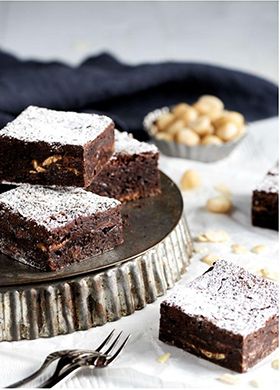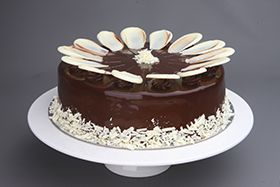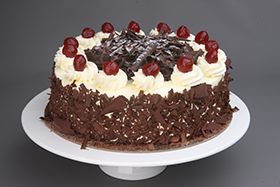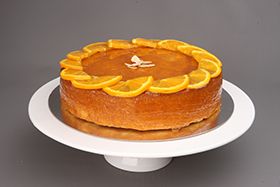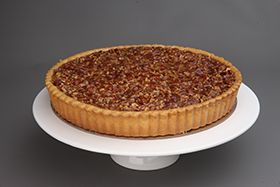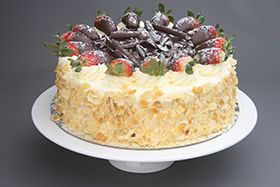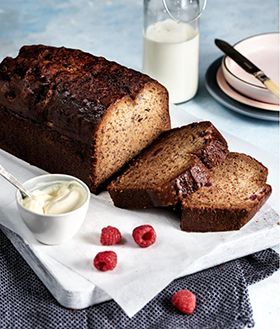 Satisfine Foods
Cakes, Slices & Muffins
Satisfine Foods has been a supplier of gourmet food products for 15 years, servicing Sydney and broader New South Wales retailers and foodservice businesses with an enormous selection of products. Their wholesale cakes, slices and muffins include all kinds of tasty treats and feature brownies, friands, macarons, tarts and dessert logs as well.
The business delivers weekly to cafes, caterers, universities, hospitals, delicatessens, espresso bars, hotels, bakeries and function and conference centres. With such a large range encompassing some of Australia's favourite café product brands, Satisfine Foods is well placed to be the only supplier of cakes and slices that you need to deal with.
Loomas Whole Cakes
Caramelised White Chocolate Cheesecake - Looma's Caramelised 10" white chocolate cheesecake features a crumbly cinnamon biscuit base, creamy white chocolate filling and a glazed caramelised top. It is not pre-cut and can be cut into 12 portions.
Carrot Cake - The traditional carrot cake, decorated for maximum eye appeal. Not pre-cut; simply cut into 12 portions.
Chocolate Mud Cake (Gluten Free) - A rich, moist chocolate fudge cake that begs to be eaten! Not pre-cut; cut into 12 portions.
Chocolate Truffle (Gluten Free) - This cake has almond meal dacquoise base & chocolate mousse throughout. Chocolate macaron sticks encasing the cake.
Ferro Rocher - A tempting combination of Ferrero Rocher, a whole hazelnut with smooth chocolaty cream inside a wafer shell, covered in milk chocolate and hazelnut pieces.
Raffaello Cake - A velvety texture that will leave your taste buds dancing and craving more.
Inter Desserts Whole Cakes
8" & 10" Cakes
New York Plain, Blueberry & Caramel Cheesecakes
Chocolate & Caramel Mud
Carrot Cake
Red Velvet Cake
11" Cakes
Orange & Almond Cake
Café Slices and Cakes
Satisfine Foods has an extensive range of different cakes and slices that we supply to a high-end cafes and catering companies. We don't just cater for businesses, should you need a cake for your friends' birthday or just for afternoon tea with friends we have different types and flavours for all. Some flavours include:
Carrot Cake/Slice
Cheesecakes/individual cheesecakes
Paleo Pistachio Rose or Paleo Blueberry or Paleo Mango (SOME OF OUR BIGGEST SELLERS!!)
Vegan and Gluten Free Brownies
Flourless Cakes
Persian Orange cakes or Passionfruit Baby cakes
Gluten Free large and mini cupcakes
just to name a few.
Boston Bakehouse Slices
Utterly irresistible, Boston Bakehouse's slices allow you to present an ever-changing range of goodies in your cakes cabinet to tempt your return customers.
Almond Crunch; Butterscotch Burst; Caramel Coconut; Caramel Nougat; Caramel Peanut; Cherry; Cranberry & Pistachio; Date & Walnut; Fruit, Nut & Sesame; Fudge Brownie; Hazelnut Crunch; Hazelnut Fudge Fingers; Lemon Slice; Peppermint Slice; Red Velvet; Rocky Road Slice; Salted Caramel Fudge Fingers, Florentine Slice, Caramel Macadamia Choc Chip Slice & Raw Cacao Slice.
Friands
Looma's Gluten Free Friands
A must-have in any café's cake cabinet because they appeal to everyone and cater for those who require gluten free foods, Looma's range offers outstanding quality, taste and eye appeal. Watch this space as new cakes will be coming out soon.
Orange Poppy Seed; Almond; Berry.
Madhouse Bakehouse Friands
Blueberry, Raspberry & Lemon Almond
Brownies
Brownie Point Gluten Free Brownies
Gorgeous presentation, available in square or triangle.
Choc Fudge Walnut and Peppermint.
Madhouse Bakehouse
Salty Malty Blondie, White Choc Macadamia Blondie, Nutella Brownie, Triple Choc Brownie, GF Espresso Hazelnut Brownie.
Macarons
Gluten Free De Toni Macarons
Dazzle your customers with an exciting assortment of colours and flavours. Choose from Pack A or Pack B.
PACK A INCLUDES: 5 of each of the following: Salted Caramel, Pistachio, Passionfruit, Chocolate, French Vanilla, Blueberry, Blood orange.
PACK B INCLUDES: 5 of each of the following: Custard Tart, Kaffir Lime, Brownie, Strawberry, Vanilla Cupcake, Salted Caramel, Raspberry Friand.
Loomas Macarons
Loomas has an assortment of macaron flavours perfect for your next high tea or afternoon coffee. Flavours include:
Strawberry, Salted Caramel, Chocolate, Pistachio, Red Skin and Vanilla.
Individually Wrapped Retail Slices
Wallaby Superfoodie All Day Fruit & Nut Slices
Blueberry Lemon (Gluten Free); Cappuccino Cacao (GF); Coconut Lime (GF); Apple Raspberry (GF); Banana Coconut Walnut Chai (GF).
Googys
Googys are Egg White specialists working with a philosophy of bringing convenient wholefood products to the world; Their protein bar flavours include: Blueberry, Apple & Cinnamon, Chocolate & Sea Salt and Coffee Cocoa
Vegan
Loomas
Amazing vegan cakes aka eggless cakes perfect for birthdays or any other celebrations:
Vegan Chocolate Cake & Vegan Carrot Cake.
Choco Bean
When vegan customers drop by looking for something sweet and delicious, be ready with Choco Bean's utterly scrumptious cakes and loaves.
Vegan Chocolate Cake; Vegan Banana Loaf; Vegan Carrot Loaf; Vegan Chocolate Loaf; Vegan Carrot Cake; Vegan Banana Cake.
Addiction Food
Lovingly handmade and boasting organic, Fairtrade or all vegan ingredients. Addiction Food creates delicious vegan brownies, slices and truffles, such as the Funky Fudge Brownie, Funky Walnut Brownie, Bliss Balls, Mint & Coconut Chocolate Truffles and Glow Bars.
Desserts Bay
Desserts Bay devotes themselves to producing healthy and nutritious food, some of the scrumptious vegan slices they produce are the ever-popular Pistachio Rose Slice and the Paleo Blueberry slice (both are gluten free, dairy free and sugar free!)
Muffins
MaMa Ka'z
MaMa Ka'Z is ready to share her delicious gourmet goods with the world, but nobody is getting their hands on her secret family recipe! The range of muffin flavours include: Mixed Berry, Double Chocolate Chip, Orange & Poppyseed, Pear & Raspberry and Apple & Cinnamon.
Donuts
Noshu
NOSHU take all the bad stuff out and put the good stuff back in, making their range decadent, delicious and nutritious. We have an array of guilt free donut flavours like Strawberry, Birthday Cake, Choc Raspberry & Caramel Spice.
VSE International
VSE's extensive range of donuts are handmade and fresh. Flavours include, Chocolate, Strawberry, Passionfruit, Pineapple & Caramel.

Tarts
Dolceroma
Dolceroma has a range of decedent high end tarts, including Vanilla Nutella, Lemon & Lime and Salted Caramel.
Cracker Jack Bakery
Crackerjack have a strong presence of indulgent baked goods sold through some of Sydney's most popular bakeries and cafes. Their decedent tarts include flavours such as Lemon, Pecan and Raspberry.
Loomas
Gorgeously presented and highly desirable tarts with flavours such as:
Apple Almond; Berry Almond, Lemon, Salted Caramel and Apple Crumble
Pastries with Passion
Pastries with Passion mini tarts are perfect for your next catering event. They have a range of flavours including: Blueberry & Almond, Blueberry & Ricotta, Chocolate, Fruit tarts, Lemon tarts, Portuguese tarts and many more!
Rica Pastries
Custard Tarts, Lemon Meringue Tarts & Banoffee Tarts
Little Secrets Bakehouse
Citrus Meringue Tarts, Pear and Hazelnut Tarts.

Breads
Papa Joes
Loaves - Apple & Cinnamon Banana Bread, Banana Bread, Pear & Raspberry Banana Bread & Fruit and Nut Banana Bread
Individually Wrapped – Mango & Coconut Bread, Chocolate Brownie Bread & Banana Bread
MaMa K'az
Loaves – Banana Bread, Banana Blueberry Bread, Banana Choc Chip Bread, Banana & Walnut Bread, Iced Carrot Loaf, Fruit & Nut Bread.
Individually Wrapped – Banana Bread, Banana Blueberry Bread, Banana Choc Chip Bread, Banana & Walnut Bread, Fruit & Nut Bread, Mango Coconut Bread.
Madhouse Bakehouse
GF Banana Bread, GF Pear & Raspberry, GF Choc Coconut Banana Bread.
Café slices
Pantry & Larder Slices
Get your sweet fix with these slices from Pantry & Larder, they have a variety of options like, Raw Snickers Slice, Vegan Cacao Coconut Fusion, Vegan Berry Coconut Fusion, Lemon Cashew and Chia, Raw Cranberry & Coconut Slice, Raw Brownie Slice, Paleo Hazelnut Ferrero Slice, Caramel Heaven Slice and Himalayan Salt & Butterscotch Slice....and many more.
Rica Pastries
Carrot Cake Slice, Charlotte Slice, Black Forest Slice, Vanilla Slice & Choc Crunch Slice.
Retailers
There is something for everyone on offer from Satisfine Foods. Their enormous range of wholesale cakes and slices includes gluten free products and items that will satisfy fruit and nut lovers, chocoholics and those seeking contemporary treats such as salted caramel and red velvet.
Foodservice
Why would you go to all the trouble of baking in-house when Satisfine Foods offers loads of choice in their pre-made, ready to serve inventory of delicious cakes and slices? You can get creative with garnishes and accompaniments and make them your very own.
To place your first order of wholesale cakes and slices, contact Satisfine Foods today.
---
More information about Satisfine Foods
Satisfine Foods Christmas Catalogue 2021
NSW and ACT Foodservice and Food Retailers - Browse the Christmas catalogue and get your Xmas orders in early! Click here
Interview - Mark Lenga - Satisfine Foods
Finger food is notoriously fiddly to make, and when you have large numbers to cater for, it can seem like a burden that's not worth the trouble. Mark Lenga, General Manager of Satisfine Foods has the answer, one which may show you that outsourcing can save you in myriad ways. Click here
New warehouse for Satisfine Foods
Mark Lenga, MD of Satisfine Foods takes us through their new, custom built warehouse.
---