Satisfine Foods now incorporating Marlin Fine Foods
More Images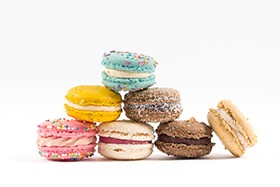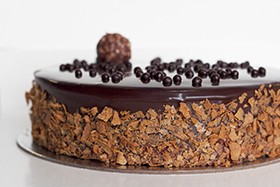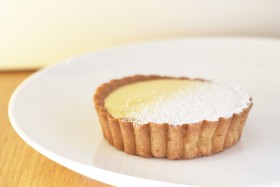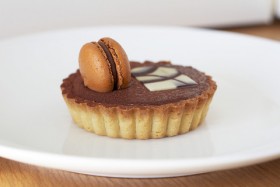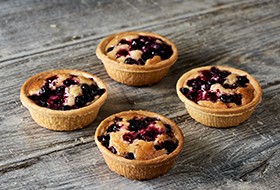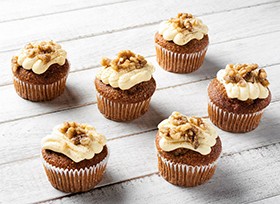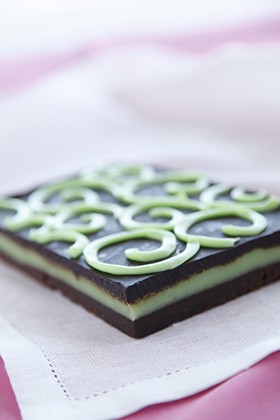 Satisfine Foods now incorporating Marlin Fine Foods
Cakes, Slices & Muffins
Satisfine Foods has been a supplier of gourmet food products for 15 years, servicing Sydney and broader New South Wales retailers and foodservice businesses with an enormous selection of products. Their wholesale cakes, slices and muffins include all kinds of tasty treats and feature brownies, friands, macarons, tarts and dessert logs as well.
The business delivers weekly to cafes, caterers, universities, hospitals, delicatessens, espresso bars, hotels, bakeries and function and conference centres. With such a large range encompassing some of Australia's favourite café product brands, Satisfine Foods is well placed to be the only supplier of cakes and slices that you need to deal with.
Loomas Whole Cakes
Caramelised White Chocolate Cheesecake - Looma's Caramelised 10" white chocolate cheesecake features a crumbly cinnamon biscuit base, creamy white chocolate filling and a glazed caramelised top. It is not pre-cut and can be cut into 12 portions.
Carrot Cake - The traditional carrot cake, decorated for maximum eye appeal. Not pre-cut; simply cut into 12 portions.
Chocolate Mud Cake (Gluten Free) - A rich, moist chocolate fudge cake that begs to be eaten! Not pre-cut; cut into 12 portions.
Chocolate Raspberry (Gluten Free) - A moist chocolate ganache cake with scattered raspberries throughout
Chocolate Truffle (Gluten Free) - This cake has almond meal dacquoise base & chocolate mousse throughout. Chocolate macaron sticks encasing the cake.
Ferro Rocher - A tempting combination of Ferrero Rocher, a whole hazelnut with smooth chocolaty cream inside a wafer shell, covered in milk chocolate and hazelnut pieces.
Flourless Salted Caramel (Gluten Free) - A combination of soft flourless chocolate cake and velvety caramel mousse, glazed with a Looma's specialty salted caramel ganache.
Raffaello Cake - A velvety texture that will leave your taste buds dancing and craving more.
Loomas Individual Cakes
Carrot Cake - Looma's carrot cakes is a traditional old-fashioned favourite made with fresh carrots and toasted walnuts.
Flourless Chocolate Cake (Gluten Free) - Looma's Flourless Chocolate Cake is a Gluten free chocolate cake with rich chocolate ganache.
Flourless Salted Caramel Cake (Gluten Free) - Looma's Flourless Salted Caramel Cake is rich, moist chocolate cake with a hint of sea salt topped with silk smooth salted caramel ganache.
Café slices
Boston Bakehouse Slices
Utterly irresistible, Boston Bakehouse's slices allow you to present an ever-changing range of goodies in your cakes cabinet to tempt your return customers.
Almond Crunch; Butterscotch Burst; Caramel Coconut; Caramel Nougat; Caramel Peanut; Cherry; Cookies & Cream; Cranberry & Pistachio; Date &Walnut; Fruit, Nut & Sesame; Fudge Brownie; Hazelnut Crunch; Hazelnut Fudge Fingers; Lemon Slice; Macadamia Crunch; Peppermint Slice; Red Velvet; Rocky Road Slice; Salted Caramel Fudge Fingers.
Friands
Looma's Gluten Free Friands
A must-have in any café's cake cabinet because they appeal to everyone and cater for those who require gluten free foods, Looma's range offers outstanding quality, taste and eye appeal. Watch this space as new cakes will be coming out soon.
Orange Poppy Seed; Pistachio; Almond; Berry.
Brownies
Brownie Point Gluten Free Brownies
Gorgeous presentation, available in square or triangle.
Choc Fudge Walnut and Peppermint.
Macarons
Gluten Free De Toni Macarons
Dazzle your customers with an exciting assortment of colours and flavours. Choose from Pack A or Pack B.
PACK A INCLUDES: 5 of each of the following: Salted Caramel, Pistachio, Passionfruit, Chocolate, French Vanilla, Blueberry, Blood orange.
PACK B INCLUDES: 5 of each of the following: Custard Tart, Kaffir Lime, Brownie, Strawberry, Vanilla Cupcake, Salted Caramel, Raspberry Friand.
Tarts
Baker Street
As authentic as can be, these Portuguese custard tarts will win favour with your custard-loving customers.
Portuguese Custard Tarts and Mini Portuguese Custard Tarts.
Looma's Friands
Gorgeously presented and highly desirable tarts with flavours such as:
Apple Almond; Berry Almond, Lemon, Salted Caramel and Apple Crumble.
Individually Wrapped Retail Slices
Wallaby Superfoodie All Day Fruit & Nut Slices
Blueberry Lemon (Gluten Free); Cappuccino Cacao (GF); Coconut Lime (GF); Apple Raspberry (GF); Banana Coconut Walnut Chai (GF).
Dessert Logs
JK'Z Desserts
Add something a little different to your desserts menu. JK'Z Dessert Logs are 9cm in length and 2.5cm in width and can be garnished any way you like.
Choc Mud Logs; Tiramisu Logs and Lemon Sorbet Logs.
Vegan Cakes and Loaves
Choco Bean
When vegan customers drop by looking for something sweet and delicious, be ready with Choco Bean's utterly scrumptious cakes and loaves.
Vegan Chocolate Cake; Vegan Banana Loaf; Vegan Carrot Loaf; Vegan Chocolate Loaf; Vegan Carrot Cake; Vegan Banana Cake.
Muffins & Donuts
NOSHU Donuts & Muffins
NOSHU take all the bad stuff out and put the good stuff back in, making their range decadent, delicious and nutritious. We have an array of guilt free donut flavours like Banana Coconut, Strawberry, Choc Raspberry & Caramel Spice. You can also choose from muffins with flavours like Double Choc, Orange and Poppy seed & White Choc Raspberry.
Café slices
Pantry & Larder Slices
Get your sweet fix with these slices from Pantry & Larder, they have a variety of options like, Raw Snickers Slice, Vegan Cacao Coconut Fusion, Vegan Berry Coconut Fusion, Lemon Cashew and Chia, Raw Cranberry & Coconut Slice, Raw Brownie Slice, Paleo Hazelnut Ferrero Slice, Caramel Heaven Slice and Himalayan Salt & Butterscotch Slice....and many more.
Retailers
There is something for everyone on offer from Satisfine Foods. Their enormous range of wholesale cakes and slices includes gluten free products and items that will satisfy fruit and nut lovers, chocoholics and those seeking contemporary treats such as salted caramel and red velvet.
Foodservice
Why would you go to all the trouble of baking in-house when Satisfine Foods offers loads of choice in their pre-made, ready to serve inventory of delicious cakes and slices? You can get creative with garnishes and accompaniments and make them your very own.
To place your first order of wholesale cakes and slices, contact Satisfine Foods today.
---
More information about Satisfine Foods now incorporating Marlin Fine Foods
Satisfine Foods Christmas Catalogue 2019
Browse the Satisfine Foods Christmas Catalogue and order now! Click here
Interview - Mark Lenga - Satisfine Foods
Finger food is notoriously fiddly to make, and when you have large numbers to cater for, it can seem like a burden that's not worth the trouble. Mark Lenga, General Manager or Satisfine Foods has the answer, one which may show you that outsourcing can save you in myriad ways. Click here
New warehouse for Satisfine Foods
Mark Lenga, MD of Satisfine Foods takes us through their new, custom built warehouse.
---