The Scottish Baker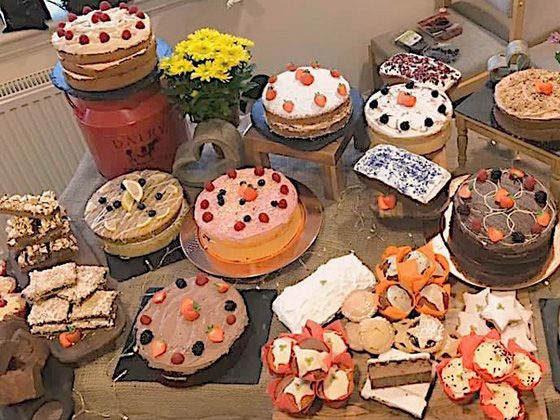 More Images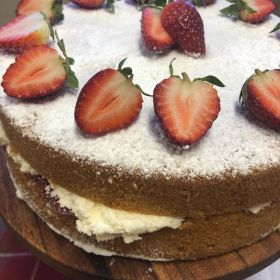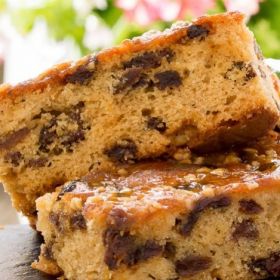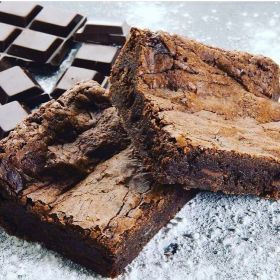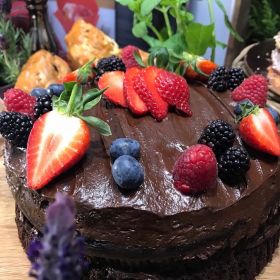 The Scottish Baker
Wholesale Cakes & Slices
Hailing from the Scottish Highlands, The Scottish Baker has 21 years of experience baking for delighted customers. Now based in Brisbane, the business is a wholesale bakery selling to Queensland's finest coffee shops, cafes and restaurants. They specialise in homemade products, "just like Nanna used to make".
Only the highest quality ingredients are used in The Scottish Baker's wholesale cakes and slices to produce the greatest results.
Australian family owned and made
All products are lovingly handmade
Supplied frozen for minimal waste and maximum convenience
Traditional recipes, "just like Nanna used to make"
The range
Handmade Cutting Cakes
Coffee & Walnut Cake – Coffee flavoured sponge with buttercream and decorated with walnuts.
Raspberry Cranachan Cake – A twist on a favourite Scottish dessert. Toasted oatmeal topping with raspberry butter icing.
Victoria Sponge – Classic sponge filled with jam and buttercream and dusted with icing sugar.
Chocolate Cake – Deliciously moist, light and lower in fat, make with yoghurt.
Lemon Drizzle Cake – Lemon zest and juice feature in the mixture for a zingy finish.
Wholesale Loaf Cakes
Iced Carrot Loaf – Fresh carrots, orange zest and chopped walnuts for a classic treat.
Iced Ginger Loaf – Traditional loaf with full ginger flavour.
Fruit Loaf – Packed with sultanas and raisins and flavoured with cinnamon and spice.
Iced Banana Loaf – Brown sugar blended with bananas for a lush, caramel taste.
Special Occasion Cakes
For a special occasion, it has to be The Scottish Baker's moist sponge cakes topped with vanilla buttercream and decorated with a range of themes.
Wholesale Sweet Slices
Cranberry & Pistachio Slice – High-energy bar with soft cranberries and crunchy green pistachios plus a white yoghurt topping.
Crumble Date Slice – Healthy dates and oats and lots of natural sweetness.
Mutiny Slice – Moist coconut and chopped cherries sandwiched between a biscuit base and chocolate top.
Hawaiian Slice – Succulent coconut topping and lemony base.
Double Chocolate Brownie – Made with gluten free ingredients and deep chocolate flavour.
Highland Fruity Flapjack – Oats, golden syrup, fruit and a touch of ginger.
Dundee Slice – A Scottish favourite, it's a moist sponge filled with fruit and all gluten free ingredients.
Snowy Crunch Slice – Flakes of corn wrapped in melted caramel and chocolate, topped with a white and milk chocolate lid.
Millionaire Slice – Shortcake base, toffee caramel middle and chocolate flavoured top.
Wholesale Cupcakes
Cranachan Cupcakes – A moist individual cupcake with raspberries through the sponge and honey through the buttercream.
Victoria Cupcakes – Topped with vanilla buttercream and finished with a glace cherry. Gluten free.
All Butter Shortbread – Made to a traditional Scottish recipe.
Empire Biscuits – Two crisp shortbread biscuits sandwiched with jam and topped with icing and a glace cherry.
Retailers
If you run a delicatessen, supermarket, bakery, kiosk or other retail outlet that sells delicious baked goods, be sure to take a look at The Scottish Baker's range. Count on consistency, quality and memorable flavours.
Foodservice
With The Scottish Baker's delectable cakes and slices on offer in your business, your customers are sure to keep coming back for more of those irresistible treats. Keep a good rotation of varieties so that there's always something new and fresh to tempt your sweet-toothed fans.
For more information or to place your first order, get in touch with The Scottish Baker today.