Justine's Cookies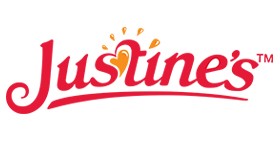 More Images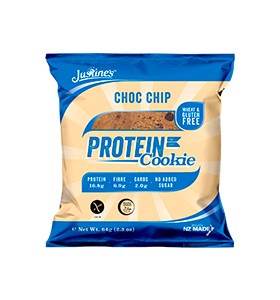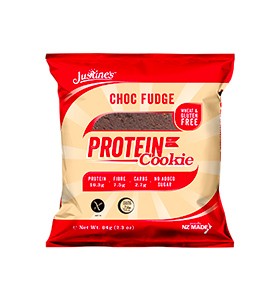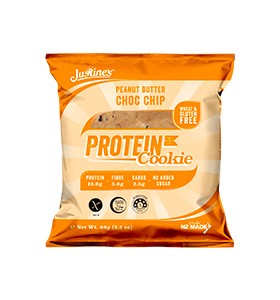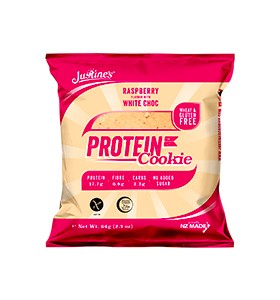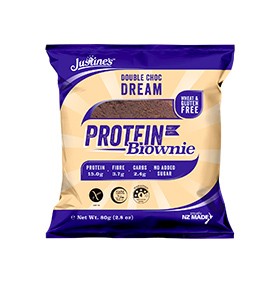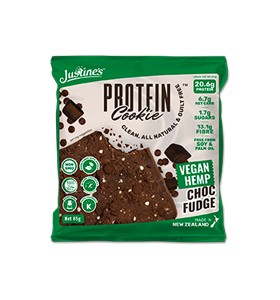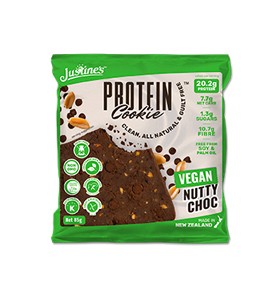 Service Area Australia Wide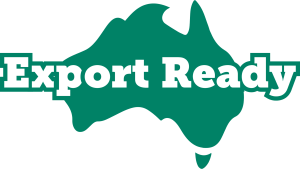 Visit Website
Service Area Australia Wide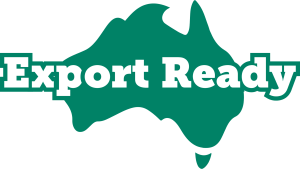 Justine's Cookies
Feel-good, high protein, ultra low carb cookies!
Justine's Cookies makes people feel good by offering them high quality, innovative, healthy baked products that satisfy their needs, guilt free. Supplying over 1500 stockists worldwide, their products are made with a focus on ethical and local ingredients. For instance, they use RPSO (sustainable palm oil) in their recipes. All products undergo rigorous testing to ensure the end result is healthy and safe for consumption. They are high in protein, delicious boast a 4-5 Star Health Rating and are Coeliac Australia and New Zealand trademarked. Everything is produced in a certified HAACP facility.
Justine's Cookies won't extend your waistline, rot your teeth or spike your blood sugar. And above all, they taste scrumptious!
No added sugar
High protein
Ultra low carb
Gluten and wheat free
High in fibre and calcium
18 months shelf life
The high protein content in Justine's Cookies comes from calcium caseinate, a protein produced from casein in skimmed milk and sometimes 1% milk. It is different from whey protein in that it breaks down at a slower rate than whey protein and supplies the body with sustained release amino acids over up to 10 hours.
The range
Choc Chip Protein Cookies
A soft baked cookie with sweet vanilla notes and dark chocolate pieces.
Choc Fudge Protein Cookie
A soft baked cookie with dark chocolate pieces and sweet fudgy flavour.
Peanut Butter Protein Cookie
A soft baked cookie with dark chocolate and peanut pieces.
Raspberry White Choc Protein Cookie
A soft baked cookie with white chocolate pieces and sweet raspberry flavour.
Double Chocolate Dream Protein Brownie
A soft baked chocolate brownie with double the chocolate for extra indulgence.
NEW!! Vegan Hemp Choc Fudge Protein Cookie
A soft baked chocolate cookie with protein-packed hemp seeds and lightly salted peanut butter. 100% vegan!
NEW!! Vegan Nutty Choc Protein Cookie
A soft baked chocolate protein cookie with the nutty flavour of peanuts. 100% vegan!
Retailers
Keep Justine's Cookies on hand in your gym, fitness centre or personal trainer studio. They're also ideal for health food stores, gluten free outlet, supermarkets, convenience stores, petrol stations, newsagents, chemists and kiosks.
Foodservice
Aside from cafes and juice bars, Justine's Cookies are perfect for hotel mini bars, wellness centres, sports clubs and aquatic centres. Be ready for those hungry customers who need a quick protein fix but want it full of flavour.
To discuss your needs further or to place an order, contact Justine's Cookies today.
---
More information about Justine's Cookies
Interview - Justine Muollo - Justine's Cookies
Some cookies are naughty, others are nice. When it comes to really virtuous cookies, there's a New Zealand brand that boasts high protein content, loads of flavour and they're gluten free too. We got the inside scoop on Justine's Cookies and learned they're even being exported around the world! Click here
Justine's Cookies - The story behind the brand
Find out more about Justine's Cookies and how fast this business is growing!!!
---