Kitchen Remedy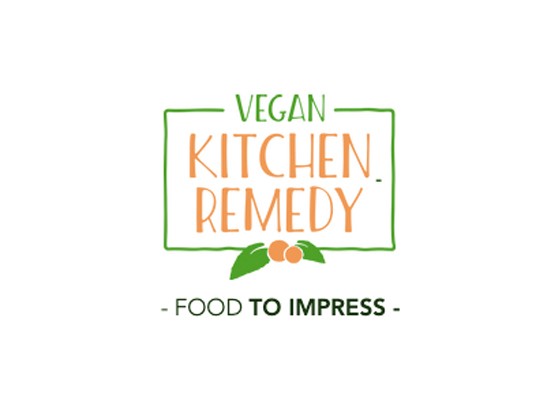 More Images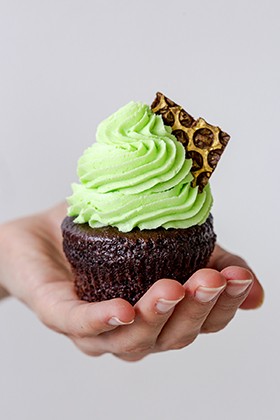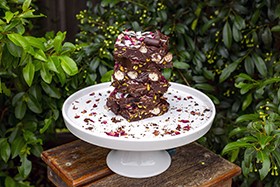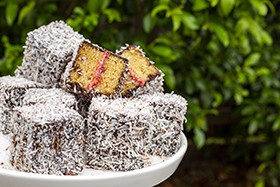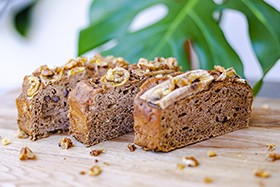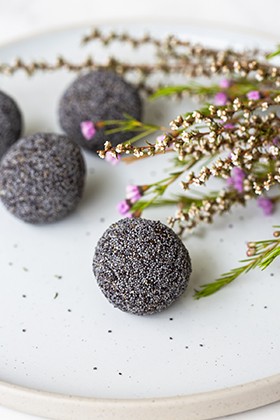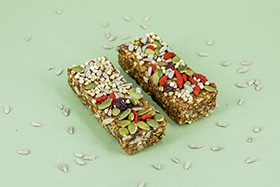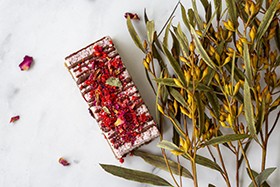 Kitchen Remedy
Wholesale Plant-Based Vegan Cakes, Slices, Muffins and Bars
For scrumptious wholesale vegan cakes and slices, look no further than Kitchen Remedy's Plant Based Dough Co and Charlie's Rawsome. The company was created to help consumers embrace delicious, nutritious plant-based foods for a healthier lifestyle, a healthier planet and a reduced carbon footprint.
Everything is hand-crafted to chef-created recipes, using high quality wholefood ingredients. When your customers come looking for something sweet to eat, be ready to introduce them to the colourful, irresistible range of goodies from Kitchen Remedy.
Plant Based Dough Co
Wholesale vegan cakes, cupcakes, rocky road, doughnuts
Kitchen Remedy's Plant Based Dough Co offers an outstanding array of delectable baked goods, all vegan. You can count on foods that appeal to the eye, the tastebuds and the plant-based preference, with every treat a gorgeous temptation.
Cookies & Cream Cupcake – A mouth-watering vanilla cupcake with fine-textured creamy icing, filled with crushed Oreos. It's decorated with crushed Oreos and a shard of vegan white chocolate.
Gluten Free Chocolate Cupcake – Rich strawberry buttercream icing over a chocolate cupcake. Drizzled with vegan milk chocolate and decorated with a chocolate medal and rose petals.
Chocolate Caramel Cupcake – Chocolate cupcake with chocolate icing and a caramel blob, decorated with chocolate shard and medal.
Vegan Rocky Road – Soft, chewy vegan jelly lollies, smooth vegan marshmallows, crunchy pistachios, pretty rose petals and shredded coconut, all enveloped in vegan dark chocolate.
Lamingtons with Raspberry Jam – Soft, raspberry jam-filled vanilla sponge coated in vegan chocolate sauce, rolled in desiccated coconut.
Chocolate Lamington with Salted Caramel – Chocolate sponge coated in vegan chocolate sauce, filled with salted caramel and rolled in desiccated coconut.
GF Peanut Doughnuts – An airy doughnut with rich peanut flavour, topped with peanut butter and decorated with crushed peanuts.
GF Chocolate Doughnuts – Chocolate doughnut coated with chocolate mirror glaze and decorated with white mirror glaze stripes.
Banana Bread Gluten Free – A soft-textured, moist banana bread made with locally sourced bananas.
Raspberry White Choc Cake Pop – Raspberry cake pop covered with vegan white chocolate and drizzled with vegan milk chocolate.
Berry Chocolate Cake Pop – Raspberry cake pop coated in vegan milk chocolate and decorated with mixed berries.
Raspberry White Choc Muffin – Loaded with raspberries and white chocolate chips and drizzled with vegan white chocolate.
Chocolate Chip Muffin – Intense chocolate chip muffin with a moist, dense texture, featuring Belgian dark chocolate and vegan white chocolate.
Apple Cinnamon Muffin – Classic apple cinnamon muffin topped with spiced crumble.
Monster Cookies with Cream – Two crunchy yet soft large chocolate biscuits sandwiched together with raspberry buttercream.
Vegan Pancakes – Light, fluffy vegan pancakes, ideal for a lazy weekend breakfast.
Pumpkin Bread – Wholesome homemade pumpkin bread crammed with crunchy pepitas and sunflower seeds, spiced with a little cinnamon.
Orange Poppy Seed Loaf – Made using local Queensland oranges, it's a lovely fruit loaf with a soft, moist texture.
Charlie's Rawsome
Wholesale vegan raw treats
Take your pick from a selection of premium quality wholesale vegan slices, protein balls and bars! Everything is packed with flavour and nutrition, hand-crafted using high quality natural products and whole foods. Ideal for grab-and-go or to serve as a dessert or with coffee or tea.
Snickers Protein Ball – Crunchy nut and chocolate indulgence.
Snickers Raw Slice – A biscuit-like base flooded with gooey caramel and topped with dark chocolate and peanuts.
Salted Nutella Raw Slice – The classic pairing of chocolate and hazelnut, with just a hint of sea salt.
Mint Chocolate Raw Slice – A rich, sweet peanut base layer topped with a refreshing minty layer and decorated with raw chocolate ganache.
Berry Ripe Raw Slice – Strawberries and organic coconut topped with vegan milk chocolate.
Pistachio Raw Slice – Pepitas and dates make a finely textured base, topped with a layer of pistachio and almond.
Granola Bar – Snack bar loaded with wholefoods, with a soft texture and slight crunchiness.
Bounty Protein Bar – Desiccated coconut with rich coconut cream and rice malt syrup, coated in hand-crafted vegan chocolate.
Salted Caramel Peanut Protein Bar – Crunchy peanuts and salted caramel.
Cookies & Cream Raw Slice – Creamy, tasty slice with cookie crunch, flaked almonds and cacao nibs.
Coco Rough Protein Ball – Airy and light with a mild nutty flavour.
Original Peanut Protein Bar – Dates and peanuts with vanilla and pink salt, coated in raw chocolate ganache.
Raw Chocolate Truffle – Cranberry-flecked truffle with a soft, fine texture, coated in vegan milk chocolate and decorated with dried strawberry dust.
Caramel Raw Slice – Nutty, coconutty base with a rich caramel top, finished with vegan chocolate and crushed walnuts.
Rawsome Granola – Made with nothing but wholefoods and natural ingredients. It's crunchy, sweet-scented and deliciously aromatic, the ideal blend of seeds, nuts and berries, lovingly hand-crafted and baked by Charlie's Rawsome chefs.
Retailers
Kitchen Remedy makes it easy for you to cater to consumers looking for plant-based cakes and slices. Be sure to create colourful, tempting displays in store and provide to customers in attractive boxes or bags. Perfect for delis, health food stores, vegan retailers, convenience stores, petrol stations, bakeries and marketplace stores.
Foodservice
Treat your vegan customers to a wonderful selection of plant-based cakes and slices they will return for, time and time again. Serve with tea or coffee, create wonderful desserts, offer as a hotel welcome treat or add to your dessert buffet options. Ideal for hotels, cafes, restaurants, pubs, university and hospital canteens and school tuckshops.
To find out more or to place an order, get in touch with Kitchen Remedy today.