Biscuits Online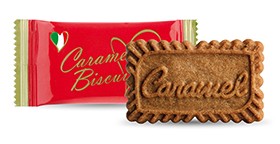 More Images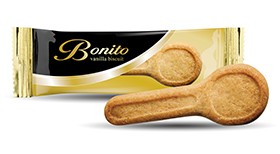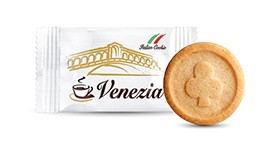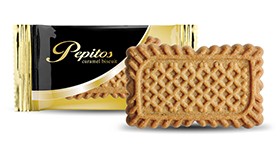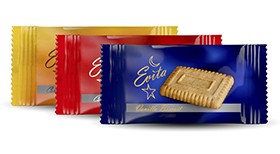 Biscuits Online
Wholesale individually wrapped biscuits and cookies
Not just a humble biscuit but a real treat for your customers, these individually packaged cookies from Biscuits Online are small temptations designed for pure enjoyment. From the deluxe packaging to the fine European flavours, they are the ultimate partner to enhance the flavour and aroma of espresso coffee.
The range
Caramel – A scrumptious, crispy caramel biscuit with strong cinnamon aroma.
Pepitos – A spicy, gourmet biscuit with attractive criss-cross design.
Venezia – Add a little prestige, class and personality to coffee time with this refined short-pastry biscuit.
Bonito – Shaped like a spoon, this crispy biscuit has an intense vanilla aroma.
Evita Mix – Choose from Cocoa, Vanilla and Caramel, or enjoy all three!
Being individually wrapped makes these biscuits ideal for a vast array of applications, from airline treats and mini bar offerings to catering, corporate events, office tea rooms and special occasions. Add them to goodie bags, gift hampers and school lunches. Serve with tea or coffee and create a more indulgent experience.
For more information or to place your first order, contact Biscuits Online today.
---
More information about Biscuits Online
Interview - Penny Nicolaou - My Cake Place
Are you looking for something a little more personal than factory-produced cakes and other sweet treats? You need to explore My Cake Place and their made-from-scratch products. They also offer high-quality, individually wrapped European biscuits. We spoke with Director Penny Nicolaou about what makes their offerings so tempting. Click here