Butterfingers Shortbread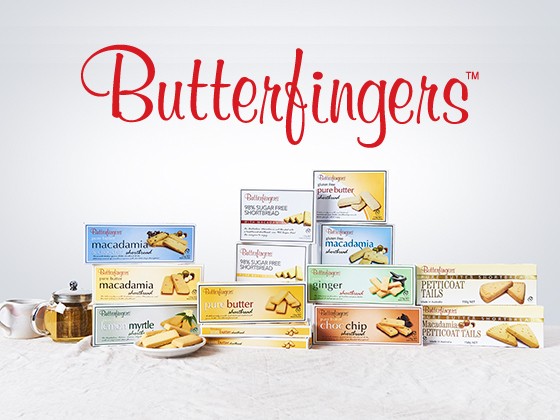 More Images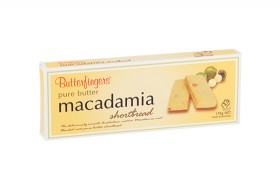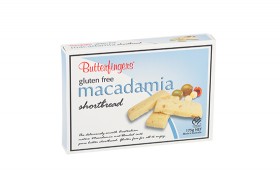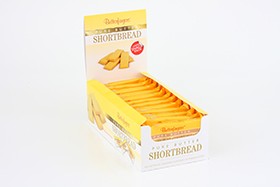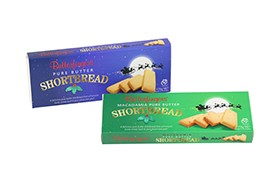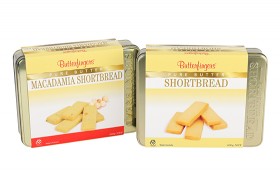 Butterfingers Shortbread
Known as Australia's finest shortbread, and crafted using traditional Scottish recipes, Butterfingers shortbreads came to life in 1981. Set in the picturesque Yarra Valley Ranges of Victoria, our Australian-owned and operated company creates a local shortbread that's popular all over the world. It's as pure as the place from which it comes.
Our quality shortbread products are made from natural ingredients sourced within Australia. There are no preservatives, artificial colourings or flavours used in our production processes and the products are GMO free. We simply use the finest flour, butter and sugar to make a natural indulgence we can all enjoy.
All our products are suitable for vegetarians.
Everyday Range
From pure butter to lemon myrtle, ginger, macadamia and choc chip, our Butterfingers Shortbread comes in all your favourite flavours so there's something delicious for everyone.
Foodservice Range
Perfect for hospitality, retail or convenience, our mini shortbread packs are available in portion control sizes.
Specialty Range
Butterfingers Shortbread are also available in gluten free and sugar free varieties.
Gluten Free
People seeking gluten-free products can rest assured that our Gluten Free Shortbread range is laboratory tested outside our premises before being released for sale to ensure a "none detected" result.
Sugar Free
Perfectly suited for shortbread lovers monitoring their sugar intake, Butterfingers Shortbreads are also available in 98% sugar-free varieties.
Gift Range
Catering for the festive season, our gift range is available in gift boxes and gift tins.
For more information please contact Butterfingers through the enquiry form above.