Delicious Low Carb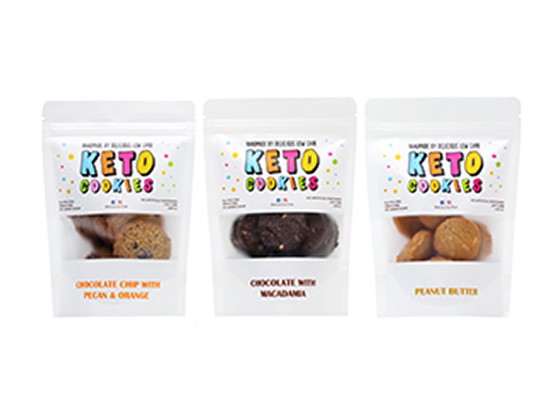 More Images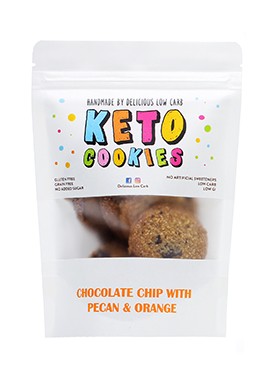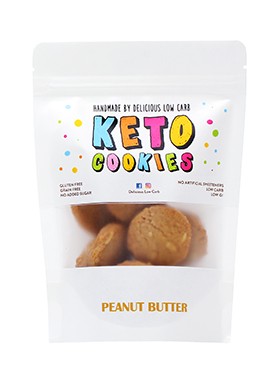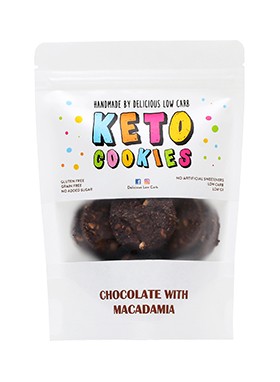 Delicious Low Carb
Wholesale Low Carb Keto Cookies
Delicious Low Carb by name and by nature! The brand is behind a range of utterly irresistible low carb keto cookies made with good, honest local ingredients. All the nuts are Australian and the cookies are made right here in Australia.
Each 100g resealable, stay-fresh pack contains a trove of scrumptious keto cookies, visible through the clever transparent window.
Low carb
No artificial sweeteners
Sweetened with erythritol
Low GI
Gluten free
Grain free
No added sugar
Low carb keto cookies
The whole family will enjoy these cookies for their texture and flavour! Add them to lunch boxes and work lunches, take on picnics, enjoy in front of your favourite TV shows or crumble through desserts.
Chocolate Chip with Pecan & Orange – A low carb twist on the traditional chocolate chip cookie, given extra personality with the addition of crunchy pecans and the zing of orange.
Peanut Butter – Moreish, peanutty cookies with loads of flavour and that satisfying flavour of peanut butter.
Chocolate with Macadamia – An intense chocolate cookie studded with generous chunks of macadamia nut.
Retailers
Delicious Low Carb's wholesale keto cookies are ideal for health food stores, low carb retail outlets, delicatessens, supermarkets, gluten free retailers and pharmacies. Offer taste tests so your customers can experience how yummy they are.
Foodservice
Keep Delicious Low Carb cookies on hand to serve with coffee and tea or as a grab and go snack along with lunch.
For more information or to place an order, contact Delicious Low Carb today.