Divine Foods Australia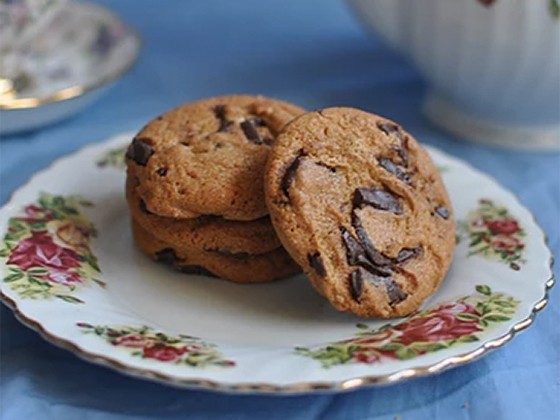 More Images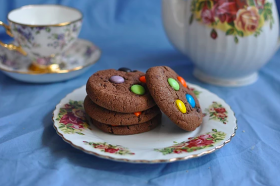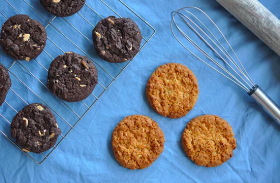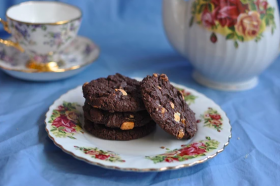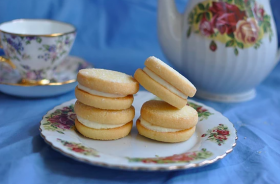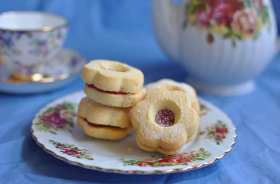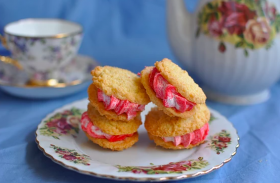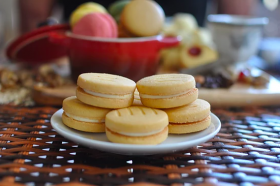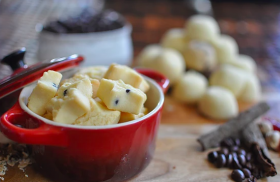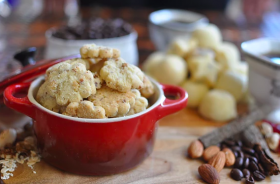 Divine Foods Australia
Wholesale Biscuits and Cookies for Retail and Foodservice
Divine Foods Australia produces a range of delicious biscuits and cookies that will tempt your customers into parting with their sweet-fix dollars. Using only the finest of ingredients and advanced baking processes, they take pride in every product they send out. Established in 1990 as a small owner-operated bakery, Divine Foods Australia now ships their scrumptious goodies right across the country, to cafes, grocery chains, local markets and confectionery suppliers.
Their production facility operates under the SQF8 program (encompassing the HACCP Food Safety program) and is RSPO accredited. All products are externally tested to ensure they are of the highest quality.
Choose from spectacular cookies, decadent cream-filled biscuits and gorgeous little mini bites, all designed to tempt the sweet tooth into surrendering to cravings.
Cookies
Chewy, crunchy or crumbly, cookies are loved by everyone! Each has its own personality, good looks and tempting flavour.
Chocolate Chip Cookie – Crisp around the edges and soft in the middle with lovely chocolate chips swirled through the batter.
Anzac Cookies – Made to a traditional recipe featuring oats and coconut, they're loaded with natural fibre and the flavour and golden colour make them utterly irresistible.
Double Chocolate Chip Cookie – Crisp at the edges and soft in the middle, these are a harmonious assembly of milk chocolate and dark chocolate.
Fun-Choc Cookies – Yummy chocolate cookies festooned with chocolate candies on top.
Raisin & Spice Cookie – Spiced with cinnamon and other spices and flecked with chewy fruits, this cookie is delicately sweetened.
Lemon Coconut Cookie – Light and lemony and bursting with coconut and zesty flavour.
Macadamia Nut Cookie – A savoury cookie dough featuring the nutty goodness of macadamias.
Dotted - Scrumptious cookie decorated with a colourful array of chocolate candies.
Sprinkles - A yummy cookie with a colourful smattering of 100s and 1000s.
Oats & Cranberry - Wholesome and more-ish, an oat cookie bursting with succulent cranberries.
Greek Almond Shortbread - Just like Yia-Yia makes, these cookies are made to a traditional Greek recipe.
Cream-Filled Biscuits
Divine Foods takes beautiful sweet biscuits up a notch with luscious creamy fillings. Lovely for morning or afternoon tea, high teas and school lunches.
Vanilla Melting Moments – The classic melting moment, sandwiched with a rich, creamy filling.
Daisy Jam Drops – Soft, fluffy, flower-shaped biscuits sandwiched with sweet, gooey jam.
Monte Carlo – Simply delicious cookies sandwiched with jam and buttercream.
Chocolate Melting Moments - A luscious biscuit filled with chocolate cream, perfect for the chocoholic.
Passionfruit Melting Moments - Scrumptious biscuit filled with tropical passionfruit cream.
Melting Moments Bites
The cutest little melting moments bites ever! Available in 4-packs, 6-packs and 9-packs.
Vanilla Melting Moments Bites - A classic melting moment filled with a rich, creamy filling.
Chocolate Melting Moments Bites - Rich chocolate flavoured biscuit with a divine, creamy filling.
Passionfruit Melting Moments Bites - Sublime, mouth-watering biscuit filled with tropical passionfruit cream filling.
Ask Divine Foods about individual packs of their regular-sized Melting Moments.
Mini Bites
Divine Foods' Mini Bites are a crunchy, tasty treat that's wonderful for any occasion. Serve on catering trays at events, offer as a value-add with coffee or tea, include with chocolate fountains or serve at corporate events. Melt-in-the-mouth texture with the perfect crumble. Available in 4, 6 and 9-packs.
Anzac Bites - Little golden bites with the unmistakable flavour of the traditional Anzac biscuit.
Tutti Fruity Bites - Golden bites flecked with delicious fruit pieces.
Vanilla Bites – Rich, vanilla and buttery notes in a blonde mini cookie.
Cardamom Bites – Cardamom adds a slight spicy sweetness to this cookie.
Butter Bites – A classic temptation made with real butter for a rich, creamy experience.
Choc-Chip Bites – Crisp around the edges, soft in the middle and studded with decadent chocolate chips.
Chocolate Bites – Deep chocolate flavoured cookies for the chocoholic in everyone.
Double-Choc Bites – A glorious chocolate cookie with scrumptious white chocolate chips.
Coconut Bites – Sugar-coated blonde cookie, crackly on the outside and soft and chewy on the inside.
Retailers
Purchase Divine Foods' wholesale cookies, cream-filled biscuits and mini bites for your supermarket, convenience store, kiosk, market stall or confectionery outlet. Keep a good range on rotation so customers find something new whenever they drop by.
Foodservice
Treat your customers and guests to scrumptious sweet treats in the form of Divine Foods' biscuits, cookies and mini bites. Create desserts, serve at catered events, offer as mini bar goodies or add to a dessert buffet or high tea offering.
For more information or to place an order, contact Divine Foods Australia today.