Falwasser Crispbread
More Images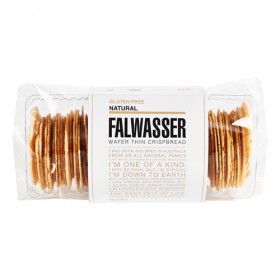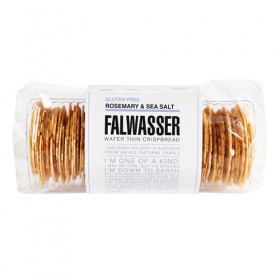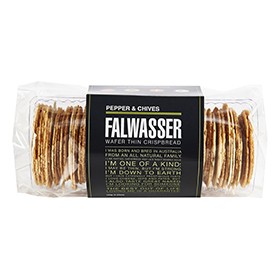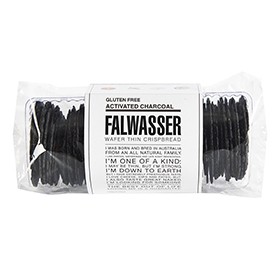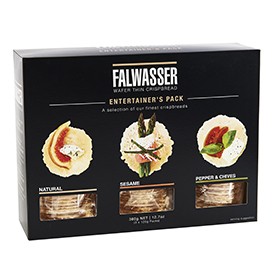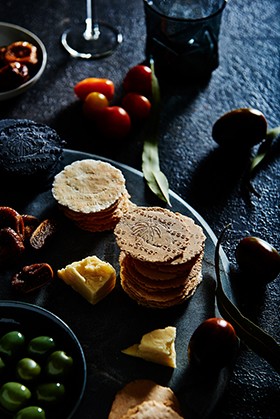 Falwasser Crispbread
I'm uniquely wafer-thin, with a crisp texture and my delicate flavours allow some of my favourite things to shine when combined together. I love cheese, pâtés and dips, however my palate is wide and varied, and I'm partial to a glass of wine (or two).
Perfect on my own as the ultimate gourmet snack, or as the highlight of your canapés, cheeseboards and charcuterie platters. I love to entertain.
PS. I also have a Gluten Free side.
Available as 120g packs or available in 10g Portion Control packs.
Standard Range:
Falwasser Natural Crispbread
All natural wafer thin crispbread.
Falwasser Pepper & Chives Crispbread
All natural wafer thin crispbread with pepper and chives.
Falwasser Sesame Crispbread
All natural wafer thin crispbread with sesame seeds.
Gluten Free Range:
Gluten Free Natural Crispbread
All natural gluten free wafer thin crispbread.
Gluten Free Rosemary & Sea Salt Crispbread
Gluten free all natural crispbread with a hint of rosemary and sea salt.
Gluten Free Activated Charcoal Crispbread
An all natural gluten free wafer thin crispbread, made with Activated Coconut Charcoal.
Falwasser Entertainer's Pack
Falwasser Entertainer's Pack
A selection of ourfinest crispbreads! 360g (3 x 120g packs) including Natural, Sesame and Pepper and Chives flavoured Crispbreads.
10g Portion Control For Foodservice Requirements
Gluten Free Natural
Gluten Free Activated Charcoal
Retailers
Many customers seek out the less mainstream brands to provide more polish to their entertaining. Falwasser Crispbread is a proud Australian brand, made to exacting standards using quality ingredients. The minimalist packaging permits visibility of the crispbread within and tempts the customer to purchase. Position near appropriate accompaniments such as cheeses, quince paste, nuts, charcuterie foods, dips and spreads for inspiration. Also, be sure to highlight the gluten free varieties for those looking to avoid gluten.
Foodservice
Not your ordinary, everyday crispbreads, Falwasser Crispbreads are wafer-thin yet robust enough to take on all your creative toppings. Ideal for canapes, cheeseboards, charcuterie platters, cheese tastings and buffet selections, and available in gluten free as well, they are the logical crispbread to serve in your business.
To discuss your requirements or to place an order, contact Falwasser today.