Madhouse Bakehouse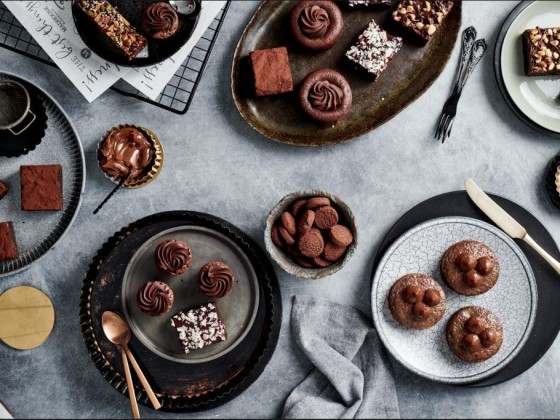 More Images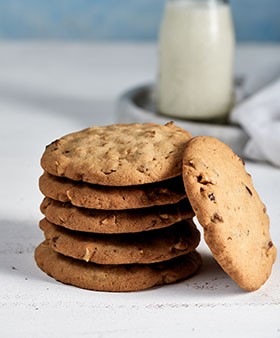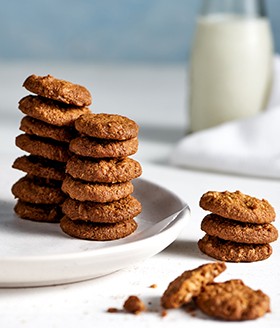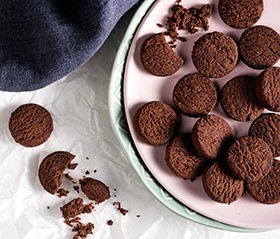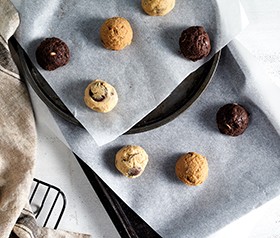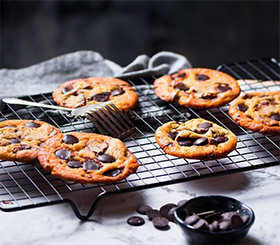 Madhouse Bakehouse
Wholesale Biscuits and Cookies Supplier
Biscuits and cookies from Madhouse Bakehouse will delight your customers, particularly those looking for something a little left of centre. With unusual flavours that will tempt and tantalise, you can be sure you are offering gourmet choices. Madhouse Bakehouse is HACCP accredited and has been supplying incredible wholesale biscuits and cookies to cafes, caterers, airlines and function centres since 1997.
All products are created from scratch using fresh butter and eggs and the finest Belgian couverture chocolate. Locally sourced ingredients are used wherever possible.
The range of Madhouse Bakehouse cookies
Classic favourites plus signature cookies.
Triple Chocolate
Three kinds of chocolate deliciousness in one cookie.
Fig, Hazelnut & Orange
Grown-up flavours that go perfectly with tea or coffee.
Smarty Pants
A kiddy favourite with plenty of colour.
Anzac
No cookie collection would be complete without the good old Anzac.
DIY - Raw Cookie Dough
Now you can bake your own Madhouse Bakehouse cookies whenever required so they're fresh out of the oven, aromas wafting from the kitchen! DIY Raw Cookie Dough is supplied in a convenient bulk pack; 1.5kg of individual dough ball portions ready for you to bake at will.
Retailers
Introduce your customers to the mad range of cookie flavours available from Madhouse Bakehouse. With something to suit every sweet tooth, you'll have no problem moving mountains of mad cookies.
Foodservice
Madhouse Bakehouse's range of unique cookies is ideal for airlines, café chains, independent cafes, caterers and restaurants.
Contact Madhouse Bakehouse today to discuss the wholesale cookies that would sell best in your business.
---
More information about Madhouse Bakehouse
Madhouse Bakehouse New Savoury Range
From individual size quiche in a variety of flavours and savoury rolls, the new range from Madhouse Bakehouse has your savoury takeaway needs sorted. Click here