Melinda's Gluten Free Goodies Crackers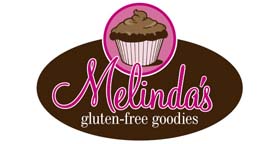 Melinda's Gluten Free Goodies Crackers
Thank goodness for Melinda! Or, thank Melinda for the goodness baked into her crackers. Offering a delicious range of gluten-free crackers, Melinda's Gluten-Free Goodies is all about providing great tasting products that everyone can enjoy.
The first gluten-free water cracker in Australia!
It's a claim to fame that is well deserved by the brand that delivers wholesale gluten-free goodies to fans across the country. No longer do coeliac's and those with gluten intolerance have to watch as their friends devour crackers along with their stunning cheese and antipasto platters. Finally, there is a gluten-free cracker that can be enjoyed by all.
Light and crisp, the crackers are a welcome allergy-free alternative and are perfect for catering and entertaining. They will add an air of sophistication whilst being safe as well.
Natural water cracker, with a hint of sesame
Served with dips, cheeses or as a base for magnificent canapés, Melinda's gluten-free crackers add an elegant crunch without impeding on the flavours of their accompaniments. They are the perfect pantry staple for snacking at any time or for entertaining spontaneously or for special occasions.
Perfect for caterers and the hospitality industry where food intolerances are becoming more and more prevalent and difficult to accommodate. Home entertainers will love the versatility, flavour and eye appeal.
Retailers and food service operators will enjoy the following benefits:
Buy from a trusted brand with longevity in the wholesale gluten-free foods market.
Attractive, durable packaging that keeps the product fresh.
Healthy margins for added profitability.
The expertise of an owner-operator who herself is a coeliac and qualified nutritionist for over 21 years.
Appealing point of sale materials with optimal design and tested performance.
Hassle-free ordering systems with reputable Australian distributors, so you can remain focused on your business.
Benefits to your customers
A food option that allows coeliac's and gluten intolerant consumers to enjoy similar foods to everyone else.
A traditional water cracker that all can enjoy.
An Australian owned and operated brand, part of only 3% still in Australian shopping trolleys.
Peace of mind in purchasing a product that has been created and produced by a fellow allergy sufferer.
A cost-effective way of meeting allergy needs.
Unique products that outperform any others currently on the market.
Eliminates the need to prepare separate platters; Melinda's Gluten-Free Water Crackers are for everyone to enjoy!
Purchasing wholesale gluten-free water crackers from Melinda's ensures you have an option available at all times for coeliac and gluten intolerant customers, making you the hero!