Oliver Lane Crispbreads
More Images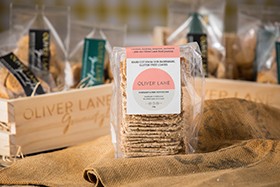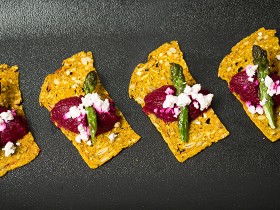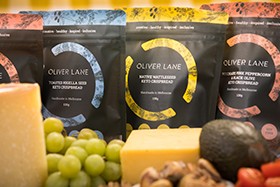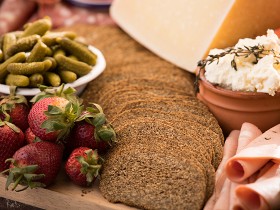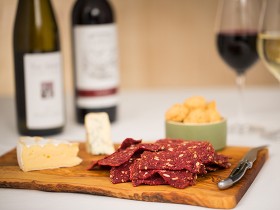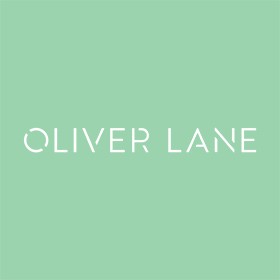 Service Area Australia Wide
Oliver Lane Crispbreads
Oliver Lane has established a reputation for creating interesting, healthy, delicious food that everyone can enjoy.
We believe that catering for dietary restrictions or food preferences shouldn't be a challenge and are proud that our handmade products are more than just a gluten-free option.
Our Classic crispbreads
Handcut from our handmade loaves, our range of classic crispbreads are rich with roasted vegetables, fragrant spices, fresh fruits, seeds and nuts - they taste as exciting as they look.
Baked to a delicate, satisfying crunch, our versatile range is:
Beetroot, Pomegranate & Fennel (GF, DF, Vegan)
Golden Turmeric & Cardamom (GF, DF, Vegan)
Buckwheat & Caraway (GF, DF, Vegan)
Rosemary & Pink Peppercorn (GF, DF, Vegan)
Retail packs approx. 30 pieces (125g)
Food service packs approx. 50 pieces (200g)
Our Keto range
The superhero in your pantry, our Keto crispbreads are nutty and sweet, low carb and wholesome, perfect to top for a snack on the run or the sandwich you can enjoy when you're not eating bread.
Strong and versatile, each piece can be topped creatively or enjoyed as simply as you like. Friends with benefits, our Keto crispbreads rich in fibre, anti-oxidants and Vitamin E.
Toasted Nigella Seed (GF, DF, Vegan)
Roasted Native Wattleseed (GF, DF, Vegan)
Rosemary, Pink Peppercorn & Black Olive (GF, DF, Vegan)
Retail
Our colourful branding stands out on the shelves of independent grocers, delis and health food stores
Food service
Our range is a creative addition for restaurants, wine bars and caterers to use on any platter, grazing table or as creative base for canapes your guests will love.
Join our Oliver Lane food journey
Handmade in Melbourne, Oliver Lane crispbreads offer a creative choice for food lovers across the country.
Keen foodies ourselves, we only want to make the kind of food that we can share with everyone. We're always experimenting with new ideas in our gluten-free kitchen to add seasonal specials and unique flavour combinations to our range.
Kevin and Jen