Redzed Gourmet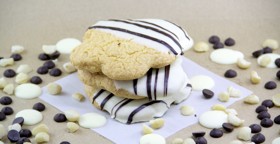 More Images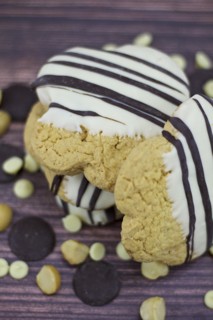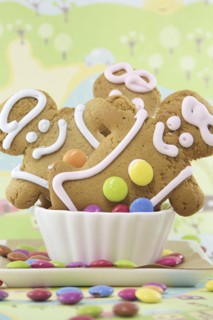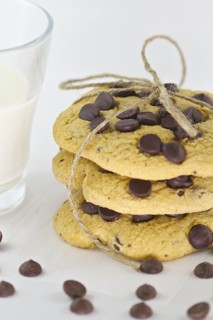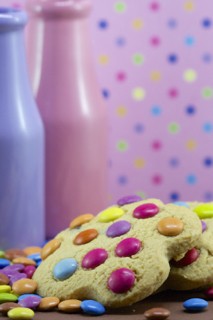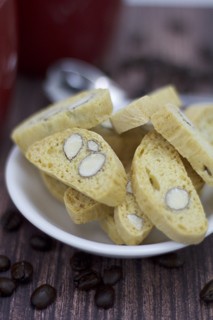 Redzed Gourmet
Handcrafted Gourmet Café Cookies
RedZed is a Gold Coast-based boutique manufacturer of handcrafted wholesale cookies that supplies several national companies as well as many standalone businesses. As a small business themselves, they understand the need to accommodate the requirements of small businesses who deserve looking after and encouragement to succeed. They offer a high standard of customer service, quick delivery and products that don't just sell well, but that stay whole in the jar without crumbling – like the proverbial cookie!
Made with great pride and premium ingredients, RedZed's range of café cookies are hand decorated and contain 100% pure unsalted butter and fresh eggs. They even dry roast their Australian nuts in-house for the ultimate in freshness and flavour. RedZed's wholesale cookie range is a top seller in cafes around the country, popular for their outstanding appearance and delicious flavour. Café owners love them because of their excellent shelf life and because the company provides complimentary Point of Sale merchandising swing tags and cookie deal signs.
Food Quality And Safety
Customers can count on food safety from RedZed as all products are manufactured in their HACCP-certified facility. The company is a member of ICIX, an international organisation that manages food standards for larger companies worldwide.
Why Choose Redzed Gourmet Cookies?
RedZed distributes their cookies Australia-wide.
Deal direct with the manufacturer.
Enjoy excellent profit margins and purchases from return customers who love the brand.
The range offers something for everyone including gluten free and health and fitness devotees.
'Cookie of the Month' makes it possible to keep your best sellers on the counter as well as introduce a new flavour each month for your regular customers.
A culture of high customer service ethics. RedZed will always work with customers to meet their needs.
A complete range of individually wrapped cookies is offered.
Choose from countertop jars or retail display boxes.
Gourmet Café Cookies
RedZed's large café size cookies are available in classic and contemporary flavours and styles.
White Chocolate & Macadamia Cookies
A blonde macadamia cookie half dipped in white chocolate and drizzled with milk chocolate.
Florentines
A honey toffee smothering almond, pecans and glace cherries.
Original Chocolate Chip Cookies
Just a traditional, all-time favourite chocolate chip cookie you can depend upon.
Choc-A-Bloc Cookies
A chocolate cookie filled with chocolate chips and drizzled with white chocolate.
Chocolate Mud & Hazelnut cookies
Flower-shaped chocolate cookies featuring hazelnuts and drizzled with milk chocolate.
Jam Drop Shortbreads
Cute little flower-shaped shortbread with a button of raspberry jam in the middle.
Melting Moments
Buttery shortbread biscuits sandwiched together with a white cream filling.
Chewy Caramel Cookies
Laden with white chocolate chips, this is a delightfully chewy cookie that's drizzled with caramelised Cadbury white chocolate.
Gingerbread Boys & Girls
A taste of childhood in the shape of children and decorated with sweet faces and costumes.
Smarty Party Cookies
An original Chocolate Chip Cookie topped with Smarties for extra crunch and heaps of fun.
Giant Freckles
A trip back in time to the old corner shop, these are made from delicious Cadbury milk chocolate and topped with hundreds and thousands.
Traditional Anzac Biscuits
Made using the traditional Anzac biscuit ingredients as set out by the Governor General; pure unsalted butter, rolled oats, golden syrup and coconut for starters.
RedZed Fresh Range
Serious Choc Velvet Brownie
Brownie heaven. A combination of milk, dark & white chocolate in a moist decadent indulgent brownie. Crunchy, moist and soft. Brownie perfection. Fresh baked can be frozen A blonde macadamia cookie half dipped in white chocolate and drizzled with milk chocolate.
Banana Bread
Rich, moist and packed full of bananas. Absolutely wholesome and everything you'd expect from a banana bread. Fresh baked can be frozen.
Gluten Free Cookies
The range includes gluten free cookies as well in the form of their Florentines and Gourmet Protein Bites.
Gourmet Protein Bites
Gluten free and loaded with nutritious ingredients, this brand new treat from RedZed will keep hunger at bay but not add the guilt complex.
Raspberry & Dark Chocolate
Pistachio & Cranberry
Apricot, Cashew & White Chocolate
Retailers
Enjoy working with a wholesale cookie supplier that has your interests at heart. RedZed will work with you to determine the best range for your business and the best way to display and promote them. Customers return time and again for quality cookies; give them what they want!
Foodservice
RedZed makes it easy for you to offer your customers high quality traditional and contemporary biscuits they will enjoy and remember.
---
More information about Redzed Gourmet
RedZed Cookies and Chocolates
Delivering delicious moments, Redzed Cookies and Chocolates are proud of their 'little treasures'. They believe that a Redzed cookie or chocolate provides a moment in time that can reward or thank, console or celebrate. Based on the sunny Gold Coast, you can bet they're adding rays of sunshine to every single recipe. Read on to find out more and you'll find a smile spreading across your face. Click here