The Bakery Lab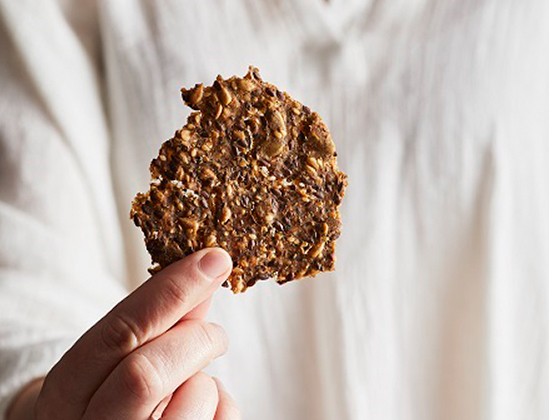 More Images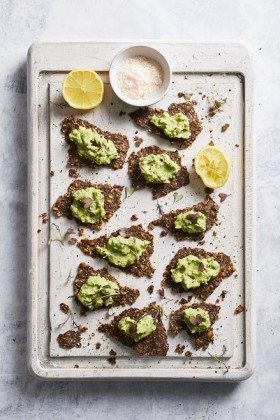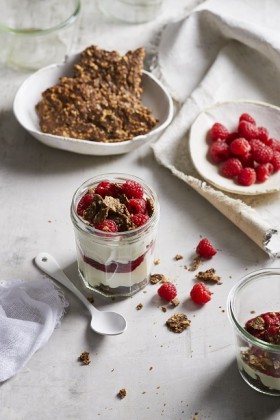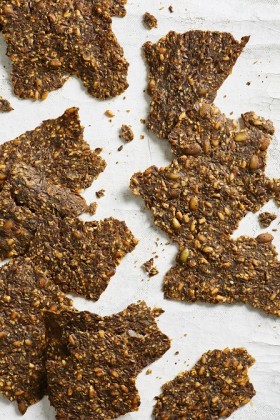 The Bakery Lab
Wholesale Savoury Crackers Handmade with Native Ingredients
Trained pastry chef Martine discovered the incredible flavours of Australian native ingredients when she moved to Australia in 2010. When entertaining at home, she was having difficulty finding quality, wholesome crackers that are nutritious and tasty so she created her own. The result is The Bakery Lab's premium savoury crackers, handmade with gluten free and dairy free ingredients and loaded with flavour and crunch.
Martine uses locally sourced ingredients such as teff and wattleseed, grown by Aussie farmers she knows and trusts.
Choose The Bakery Lab for an exciting point of difference on your menu.
Wholesale native ingredient crackers
Serve The Bakery Lab's wholesale crackers with cheeses, quince paste, dips and charcuterie. You can even snap them into smaller pieces to use as a salad topper for added crunch and flavour.
Native Basil & Multi Seed Crackers – Jam-packed with seeds and fragrant native basil – a tasty blend of basil, mint and sage flavours – this cracker will bring something new to your cheeseboards and dips. Ingredients: Teff flour, flaxseed, sesame seed, sunflower seeds, extra virgin olive oil, pumpkin seeds, chia seeds, hemp seed, pink lake salt, native basil.
Native Thyme & Sunflower Seed Crackers – Strongly aromatic native thyme infuses these sunflower seed crackers for a depth of flavour you may not expect. Crunchy and tasty, they're especially enjoyable with cheese and honey. Ingredients: Teff, sunflower seeds, flaxseeds, chia seeds, extra virgin olive oil, hemp seed, pink lake salt, native thyme, psyllium husk.
Saltbush & Pumpkin Seed Crackers – Entirely moreish for their savoury taste and inimitable crunch, these crackers are nourishing and packed with salty, herby flavour. Ingredients: Teff flour, pumpkin seeds, flaxseeds, chia seeds, extra virgin olive oil, hemp seed, saltbush, pink lake salt, psyllium husk.
Wattleseed and 6 Seed Crackers – It begins with the wattleseeds and continues with flaxseed, sunflower, sesame, pumpkin, chia and hemp seeds. Enjoy the crunch and deliciousness these crackers add to soups, cheeses and salads. They can also be served with sweet foods such as chia puddings, yoghurt and fruit. Ingredients: Teff flour, flaxseeds, sunflower seeds, sesame seed, extra virgin olive oil, pumpkin seeds, chia seeds, hemp seed, wattleseed, pink lake salt.
Retailers
Proudly stock your shelves with The Bakery Lab's wholesome, nutritious crackers. Treat customers to taste tests and the crackers will sell themselves. Position alongside companion products such as cheeses, dips, chutneys and fresh produce. They are ideal for health food stores, gluten free retailers, vegan retailers, independent supermarkets, food halls and delicatessens.
Foodservice
Elevate your cheeseboards and charcuterie platters to new heights with The Bakery Lab's authentic Australian crackers made with Indigenous ingredients. Get creative; use crushed crackers as crumb coatings and salad and soup toppers. Serve alongside steaming bowls of hearty soup.
For more information or to place an order, contact The Bakery Lab today.