8D House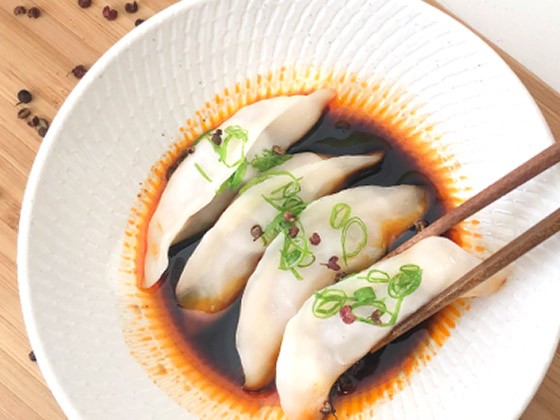 More Images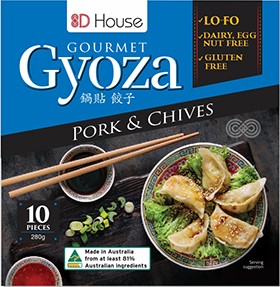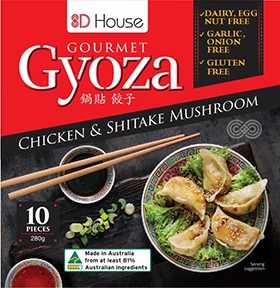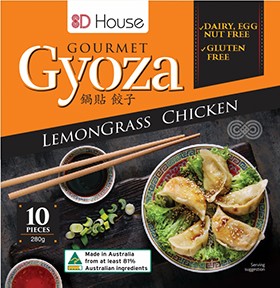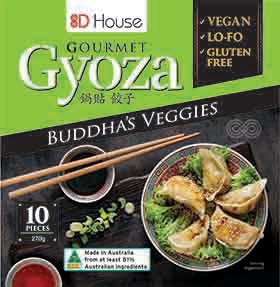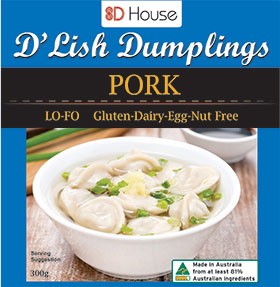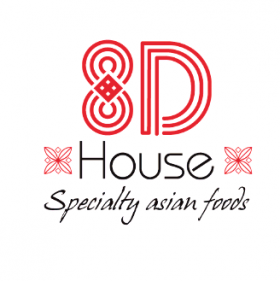 8D House
Popular, Wholesale Gluten Free Asian Gyoza/Dumplings
At 8D House, we believe everyone deserve to enjoy authentic, delicious handmade gyoza / dumplings. Especially people with food allergies. Having that in mind, 8D House focus on making gluten free, egg free, nut free, dairy free dumplings. We use top quality local ingredients so that our dumplings are delicious and are popular with adults and kids! They make a healthy, quick and satisfying meal or snack for any time of the day. Simply steam fry in a pan or add to tom yum soup.
Supplied frozen to retain freshness, lock in the flavour and arrive in perfect condition.
Generous amount of filings wrapped in paper thin wrappers
A range of tasty flavours to suit various preferences.
Available in attractive retail packaging or bulk quantities for foodservice.
Made with quality ingredients.
The gyoza flavours
Enjoy as a snack with a dipping sauce or add to a soup. Choose from these tantalising varieties:
Lemongrass Chicken – Filled with premium chicken mince and vegetables. A popular flavour for all ages. Free from gluten, nuts, dairy and egg.
Pork & Chives – Premium pork mince, wombok cabbage, chives and a hint of five spice go into these popular gyoza. Free from gluten, onion, garlic, nuts, dairy and egg.
Buddha's Veggies – A great vegetarian option, scrumptiously filled with fresh vegetables, tofu, a dash of miso and sesame oil. Free from gluten, onion, garlic, nuts, dairy and egg.
Chicken & Shiitake Mushroom – Loved by young and old, it's chicken and mushrooms in a gorgeous pastry parcel. Free from gluten, onion, garlic, nuts, dairy and egg.
Korean BBQ Beef – A taste sensation made for restaurants! Filled with quality beef mince and vegetables and seasoned with Korean Bulgogi sauce. Free from gluten, nuts, dairy and egg.
Other gluten free foods
Potato Cake – Thinly battered Potato Cake. Free from gluten, nuts, dairy, egg and soy. Taste even better than the wheat ones from local Fish & Chips store.
Fish Fillets – Thinly battered on thick fish fillets. Absolutely addictive. Already cooked, can be reheat using oven.
Mini Dim Sim – Beef / Chicken, cabbage. The perfect snack or finger food for everyone.
Udon Noodles – Thick and bouncy texture. Ideal for making udon soup or stir fry.
Gourmet gyozas for hospitality
Bulk pack available for all products.
Retailers
Keep your freezers loaded with 8D House's delicious gyoza. Made with love and quality ingredients and packed in colourful, eye-catching packs, they will quickly become your customers' new favourites. Easy to prepare and free of many common allergens, they have a whole lot going for them.
Foodservice
8D House makes it super easy for you to serve your customers gluten free Asian finger foods with confidence. All gluten free and also free from a number of other allergens, they are delicious, high quality and simple to prepare.
For more information or to place an order, contact 8D House today.