Clean As Crackers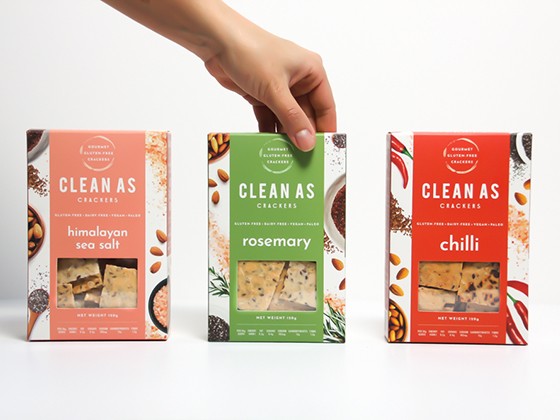 More Images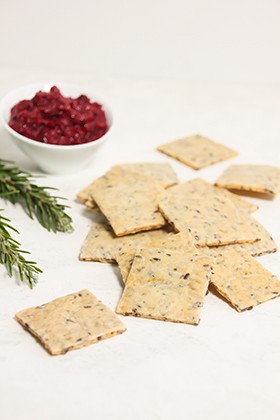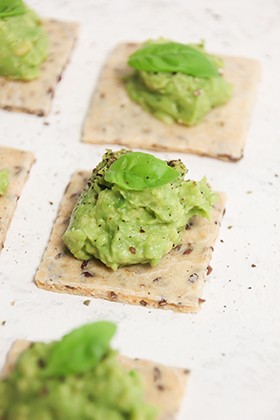 Clean As Crackers
Gourmet Gluten Free Crackers:
Gluten Free | Dairy Free | Soy Free | Paleo Friendly | Vegan
Like a good friend, our gourmet gluten free crackers are there for you for every occasion - celebrating with friends, entertaining guests, rushing out the door for work, a cosy night in… you get the gist. Lucky for you, we cater to all tastebuds. That's right, we have three delicious flavours; Himalayan Sea Salt for those who love the simple things, Rosemary for the herbaceous sort, and Chilli, for those who need to spice up their life.
We've got everything covered when it comes to crunch, flavour and wholesome ingredients. We're as passionate as Kanye is about Kanye when it comes to providing you with great tasting food. You see, we're not into nutritional labels that look like numerical alphabets, we're all about simple ingredients. In fact, our ingredients list is so simple you'll be wondering how so few ingredients can taste so damn good. Did we mention they're gluten free? That's right our gluten free friends, we've got you!
You'll be licking your lips and reaching for more once these land in your mouth. Now go on, give us a crack…because healthy AND delicious can be in the same sentence!
What's in them?
Himalayan Sea Salt:
Almonds, tapioca flour, flax seeds, chia seeds, himalayan salt
Rosemary:
Almonds, tapioca flour, flax seeds, chia seeds, himalayan salt, rosemary
Chilli:
Almonds, tapioca flour, flax seeds, chia seeds, himalayan salt, red chilli