Deeks Health Foods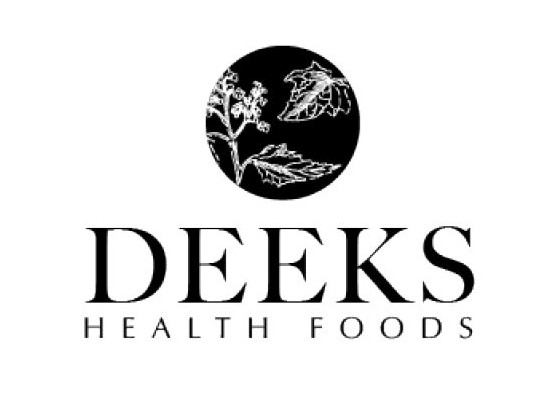 More Images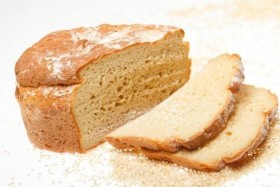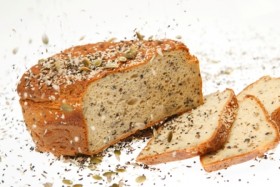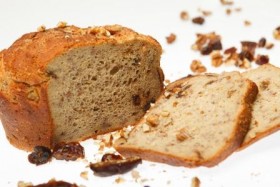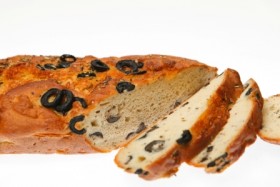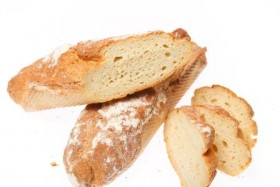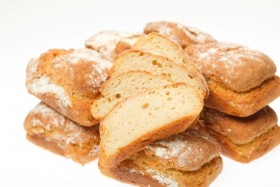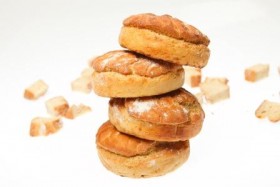 Deeks Health Foods
Gluten & Grain Free
Deeks Health Foods™ is an innovative company that produces an extensive and diverse range of delicious, highly nutritious, totally gluten and grain free bakery products. The idea originated from a need to produce quality and great tasting grain-free breads and products for people who are not able to eat gluten and grains. The result is a range of breads, cakes, biscuits and other baked delights that taste so good, they've become very popular with everyone!
Deeks has a "no-compromise" attitude to the integrity of its truly healthy products. Olympic marathon runner Robert de Castella (aka 'Deeks') has collaborated with Clinical Biologist Bill Giles to create wholesale gluten and grain free bakery foods that are harmless to consumers who have immune-related illnesses such as coeliac disease.
Perfect for cafes, restaurants, tea houses, pizza shops and even mainstream bakeries, the range provides peace of mind to foodservice operators and retailers wishing to offer safe, gluten and grain free products to their customers.
The Deeks range of wholesale gluten free, grain free bread and baked goods
All are gluten free and grain free. The following is just a sample of the products available. Contact Deeks about their full range.
Breads, Loaves and Rolls
Speciality loaves
Quinoa Loaf; Pumpkin & Pepita Seed Loaf; Multiseed Loaf; Sundried Tomato & Basil Loaf; Soy-Free Besan Loaf; Date & Walnut Loaf. Ideal for lunches, picnics, as accompaniments to soup, cheese boards and stews.
Baguette
High protein, low GI. Load with gourmet fillings for a healthy, satisfying meal.
Pizza Bases/Wraps
Lightly sprinkled with mixed herbs, these can be eaten soft or heated to make crispy. Load with your favourite toppings then bake, grill or roll into a delicious wrap.
Banana Bread
Hugely popular for morning or afternoon tea or for a wholesome brekky.
Foccacia
Olive & Herb; Onion & Parmesan Foccacia. Flavoursome and delicious, they can be sliced thinly and toasted, or baked to make the perfect partner for antipasto or cheese.
Rolls
Quinoa Rolls; Dinner Rolls; Yeast, Soy & Dairy Free Rolls. Ideal for small meals, snacks or to enjoy with main courses.
Choc Log
Sensual and moreish, this bread is made with chunks of the finest Belgian chocolate. Serve toasted when the chocolate starts to melt.
Cakes
Chocolate Fudge Cake; Chocolate Mud Cake. No one ever has to miss out on glamorous, indulgent cakes with these wholesale gluten and grain free cakes from Deeks on offer.
Biscuits
Enquire about the variety of wholesale gluten and grain free biscuits on offer, made with nut meals including almond, hazelnut and pistachio. Incredibly delicious and they involve no sacrifice at all!
HACCP
Kosher
Halal - TBA
AFA Awardee - Australian Food Award
Friands
Always popular amongst gluten free consumers, friands are definite crowd pleasers. Ask about the current flavours on offer.
Hazelnut Wafers
Pillows of delight with Belgian chocolate hidden between layers of crisp hazelnut meringue sponge.
Lamingtons
Delicious, light and moist sponge coated in dark chocolate desiccated coconut.
Chocolate Brownie
Divine chocolate and chunks of walnut go into every brownie, making it a very special treat.
Caramel Slice
Rich Belgian chocolate enshrouds smooth caramel fudge, complemented by crispy short crust.
Retailers
There is plenty to offer your customers with sweet and savoury, gluten and grain free baked goodies that they will return for time and time again. Enjoy peace of mind knowing that the products are all safe for coeliacs and those with gluten intolerance.
Deeks makes it possible to source all your wholesale gluten and grain free baked goods from the one supplier. Enjoy variety, quality and repeat business as your customers return for more.
Nutritional panels and ingredient lists are available on the Deeks Health Foods website and on the packaging (where applicable).
Contact Deeks today about placing your first order.
---
More information about Deeks Health Foods
Interview - Theresa de Castella - Deeks Health Foods
Deeks Health Foods produces an extensive range of wholesale gluten free and grain free baked goods, suitable for coeliacs and the gluten intolerant. Established in 2005 by Olympic marathon runner Robert de Castella (aka 'Deeks'), the company places huge importance on quality and flavour, with no compromise on either. We spoke with Managing Director Theresa de Castella and learned more about the products and the heart behind the brand. Click here