Delicious Foods Australia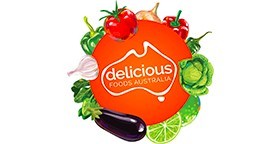 More Images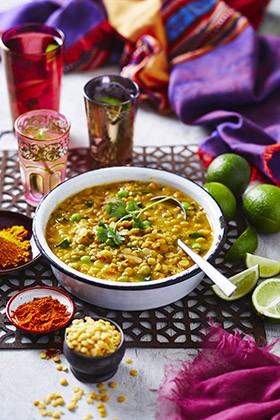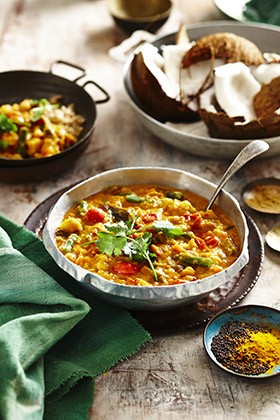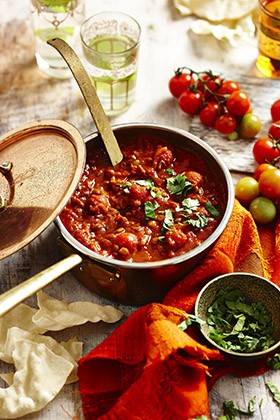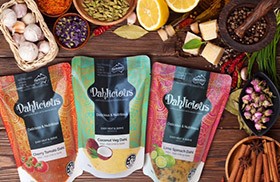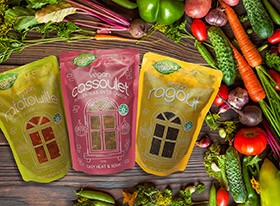 Delicious Foods Australia
Gluten free ready-to-eat meals
Delicious Foods Australia offers a line of wholesale gluten free heat-and-serve meals that are hugely popular with home cooks and hospitality businesses. The pouches provide a convenient option for a meal or side dish and, being made to traditional recipes with natural ingredients, are just like homemade. They can be enjoyed on their own or served with gluten free pasta, bread or rice or quinoa.
Super convenient for both home consumers and hospitality businesses needing to serve wholesome gluten free meals to customers, they are supplied frozen or chilled, as required. Simply heat in the microwave or in a pan and serve.
Available in 500g pouches for retail or 1kg and 3kg pouches for hospitality service.
Vegan/vegetarian
Gluten free
Low salt
Low sugar
Low GI
Can be delivered chilled or frozen
Chilled use by is 12 weeks, frozen use by is 12 months
Dahlicious
A scrumptious blend of lentils and mild Indian spices, Dahlicious packs a punch on nutrition, flavour and convenience. 100% gluten free, Dahlicious is also low GI. Each pouch offers a complete, tasty meal or side dish option and is mild enough even for kids to enjoy.
Cherry Tomato Dahl – Vine-ripened cherry tomatoes are flavoured with traditional Indian spices and combined with green lentils for protein and fibre. A very satisfying dahl to serve over rice or alongside your favourite meats. Ingredients: Cherry tomatoes, green lentils, onion, vegetable stock, tomato paste, water, ginger, garlic, sunflower oil, salt, sugar, curry leaves, dried spices.
Coconut Veg Dahl – This creamy textured dahl has a lovely creamy texture and wonderful coconut flavour. The recipe includes seven different fresh vegetables plus gentle Indian spices. Loved by children and adults alike, it's an easy gluten free meal or side that takes minimal effort to serve. Ingredients: Coconut milk, red lentils, chick peas, onions, green beans, pumpkin, carrot, green capsicum, cherry tomatoes, cauliflower, vegetable stock, water, garlic, ginger, sunflower oil, salt, sugar, curry leaves, dried spices.
Lime Spinach Dahl – Light and summery, this dahl features a citrusy zing thanks to the addition of fresh limes, and the goodness of fresh spinach make this super nutritious. Loaded with antioxidants, vitamins, protein, minerals and fibre, it's a beautifully balanced dish for all to enjoy. Ingredients: Lime juice, spinach, red lentils, split chick peas, green peas, onions, ginger, garlic, sunflower oil, salt, sugar, vegetable stock, dried spices, water.
Veglicious
The deep, comforting flavours of traditional French farmhouse dishes can be served up in minutes thanks to Veglicious. Made using only natural ingredients and time-honoured French recipes, they taste just like homemade. Just heat and serve for delicious, wholesome gluten free food ready in mere moments.
Ratatouille – A deep, tomato-based vegetable stew that can be enjoyed on its own with a slice of gluten free bread or served over steamed rice. Or, enjoy with quinoa or serve with grilled chicken breast. Ingredients: Cherry tomatoes, crushed tomatoes, eggplant, red capsicum, green capsicum, yellow capsicum, zucchini, onions, tomato paste, garlic, vegetable stock, thyme, olive oil, salt.
Puy Lentil & Spiced Carrot Cassoulet – Puy lentils are combined with sweet carrots roasted in honey and cumin seeds. Perfect for winter meal times, it's a favourite among gluten free consumers. Ingredients: Puy Lentils, carrots, red onions, celery, honey, cumin seeds, garlic, vegetable stock, spices, olive oil, lemon juice, black pepper, brandy.
Mushroom & Thyme Ragout – This rich ragout is made from fresh mushrooms and flavoured with aromatic thyme. Served atop gluten free pasta, on toasted gluten free bread or stir through a risotto. Mind you, it's perfectly good all on its own or with a couple of sausages. Ingredients: Mushrooms, onions, carrots, cherry tomatoes, garlic, vegetable stock, white wine, thyme, black pepper, olive oil, salt.
Retailers
Stock Veglicious and Dahlicious in the gluten free section of your supermarket, delicatessen or greengrocer business. Suitable also for speciality gluten free outlets. Offer taste tests to show your customers how much they taste like good, honest home cooking.
Foodservice
When you need to have gluten free dishes on hand but your kitchen is not a dedicated gluten free facility, turn to Delicious Foods Australia. With their simple heat-and-serve products, you can be ready for coeliac and gluten free customers at a moment's notice. As they are made with all-natural ingredients, you can easily pass them off as made from scratch on the premises. Serve as a meal or as a side dish to meat, chicken or fish.
For more information about this convenient gluten free meals option, or to place your first order, contact Delicious Foods Australia today.