LEDA Nutrition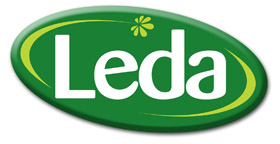 More Images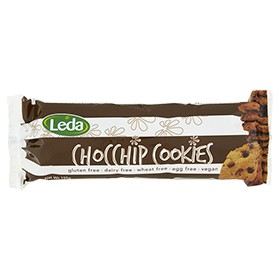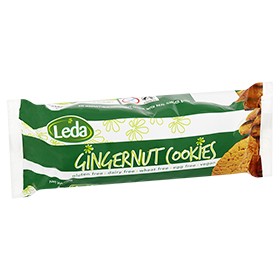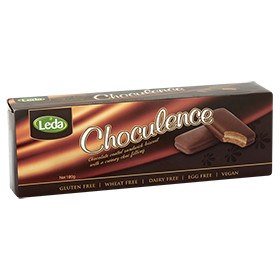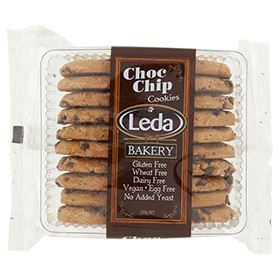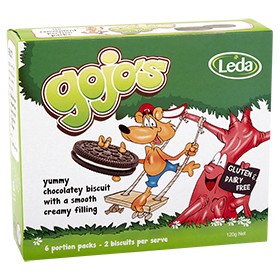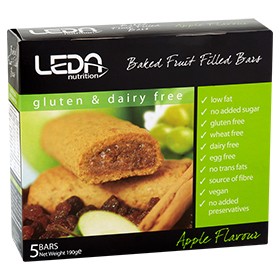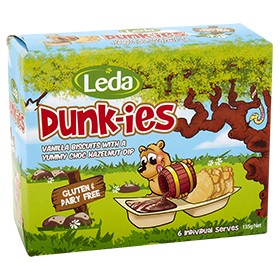 LEDA Nutrition
Gluten Free & Dairy Free Snack Foods, Breakfast Bars & Biscuits
Food allergy sufferers can turn to Leda Nutrition for their gluten and dairy free snack foods, breakfast bars and biscuits, reassured in the knowledge that the company is dedicated to producing foods that are safe to enjoy. Since launching their very first gluten and dairy free health food bars in 1996, Leda Nutrition have recognised the need to cater for the increasing number of health-conscious consumers seeking healthier snacking alternatives.
Having won numerous awards for their innovative and delicious products, Leda Nutrition have become known as a gluten and dairy free snack foods supplier that can be trusted by coeliacs and other sufferers. Their philosophy is to provide healthier, delicious, low allergy food choices and to that end, their factory is dedicated solely to the production of gluten free and dairy free foods. Their products are approved by the Australian Coeliac Society and since October 2009, they have also been certified with Kosher Australia for all their products.
LEDA Nutrition health virtues
By purchasing wholesale gluten and dairy free snack foods from Leda Nutrition, you can accommodate your customers who either require, or look for healthier alternatives.
Suitable for lactose and dairy intolerant, vegans and diabetics
Low fat
Gluten and wheat free
Egg free
Yeast free
No GMOs
No cholesterol or trans fats
The delicious range of LEDA Nutrition products
Entertaining or indulgence
Leda Minton Dark Chocolate Coated Biscuit 155g
Not just for after dinner; enjoy the fresh minty filling, crisp biscuit and smooth dark chocolate coating any time of day.
Leda Choculence Chocolate Coated Sandwich Biscuit 180g
A luxurious chocolate sandwich biscuit smothered in decadent real chocolate.
Leda Bakery Choc Chip Cookies 250g
Presented in transparent packaging, these cookies will be irresistible to your gluten free, cookie-loving customers.
Leda Rum Balls 160g
Wickedly tempting, made with real Jamaican rum, delicious chocolate and roasted macadamias. These are beautifully packaged for gifting and make excellent additions to gourmet gift hampers.
Sweet treats for all
Leda Gingernut Cookies 155g
An irresistible gluten and dairy free cookie that delivers a real ginger kick! Just like the ones you loved as a kid and made in the arrowroot-style, they are a scrumptious afternoon snack and perfect for dunking.
Leda Arrowroot Biscuits 205g
A yummy gluten free version of a childhood favourite, Leda Arrowroot Biscuits are perfect for dunking and can be crushed and used as a cheesecake or slice base.
Leda Choc Chip Cookies 155g
Gluten free, crunchy cookies with dairy free choc chips. Any kid will love a couple in their school lunch box.
Leda Bakery Golden Crunch Cookies 250g
Loaded with flavour and crunch, these home-style cookies are ideal for morning or afternoon tea or a quick snack on the go.
Bakery bars
A healthy snacking choice that features all natural ingredients and no added sugar, Leda's Baked Fruit bars are also sulphite free. Great to stash in the glovebox or desk drawer, gym bag or school lunch box.
LEDA Nutrition 5 Apple Flavour Baked Fruit Filled Bars 190g
LEDA Nutrition 5 Triple Berry Flavour Baked Fruit Filled Bars 190g
LEDA Nutrition 5 Strawberry Flavour Baked Fruit Filled Bars 190g
Leda Banana Flavour Baked Snack Bar 85g
Kids' range
Leda Dunk-ies Vanilla Biscuits with a Yummy Choc Hazelnut Dip 135g
Vanilla, bear-shaped dunking biscuits with chocolate hazelnut dip; ideal for lunch boxes and a definite favourite for kids.
Leda Gojo's Yummy Chocolatey Biscuit with a Smooth Creamy Filling 120g
A tasty chocolatey biscuit with a smooth and creamy filling. Add a couple to school lunch boxes or picnic baskets.
Retailers
When you stock Leda Nutrition's wholesale gluten and dairy free snack foods, you cater to a growing number of consumers who can only purchase alternative food products. Don't miss this opportunity to increase sales by ignoring this important sector. Stock up on delicious, irresistible cookies, biscuits, bars and rum balls from Leda Nutrition and make ALL your customers happy.
Foodservice
Leda comes to the rescue for caterers who need a quality allergen-free offering. Now you can present trays laden with gluten free, dairy free goodies and confidently advise guests that everything is safe to enjoy. Leda's products are also great to keep on hand at motels, gyms, backpacker hostels, cafes, juice bars and other foodservice outlets.
To place your first order or to enquire further, contact Leda Nutrition today.
---
More information about LEDA Nutrition
LEDA Nutrition Gluten Free
Offering healthier snacking alternatives to meet increasing consumer demand, Leda Nutrition has been a leader in gluten and dairy free health food bars since the company's establishment in 1996. Read more about the expanding range and Leda's focus on innovation and quality. Click here