Polen Food Oceania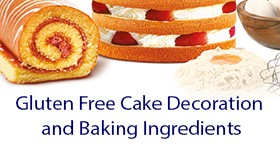 More Images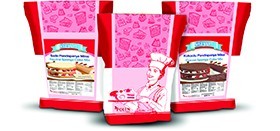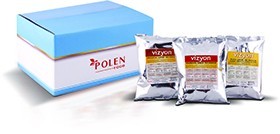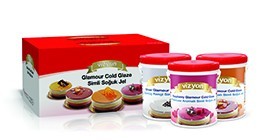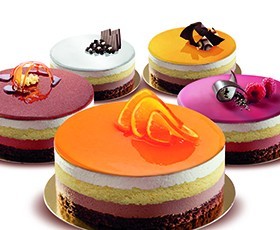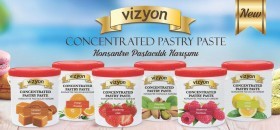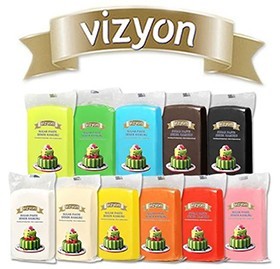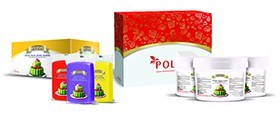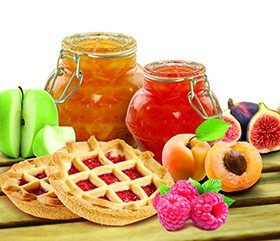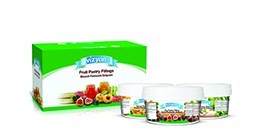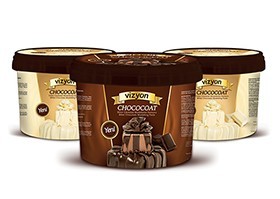 Polen Food Oceania
Wholesale Gluten Free Cake Decoration and Baking Ingredients
Polen Food Oceania is a wholesale distributor of cake and baking ingredients including gluten free mirror glazes, mousses, chocolate cake coatings, fruit pastry fillings, modelling pastes and more. Manufactured in the parent-company's factory in Istanbul, Turkey, every product is made to top quality European standards.
Create premium cakes, pastries, pies and other desserts with high end professional presentation to tempt your customers. The gluten free range of products helps you to cater to customers' dietary considerations with ease.
The range
Visit Polen Food Oceania's website for full details of product sizes and usage suggestions.
Charlotte Powder – Mousse
Vizyon Charlotte Mousse Powder can be served on its own as a delicious mousse or used as a filler in pies, cakes and pastries. Because it doesn't contain animal by-products like other gelatine-based mousse products, it has a silky texture, not rubbery. Adapt your recipes with various fillings, flavours and colours as desired.
Banana Charlotte Mousse Stabiliser
Chocolate Charlotte Mousse Stabiliser
Kiwi Charlotte Mousse Stabiliser
Lemon Charlotte Mousse Stabiliser
Neutral Charlotte Mousse Stabiliser
Orange Charlotte Mousse Stabiliser
Raspberry Charlotte Mousse Stabiliser
Strawberry Charlotte Mousse Stabiliser
Tiramisu Charlotte Mousse Stabiliser
Ganache Sauce
Vizyon Chococover Ganache Sauce makes it possible to create outstanding cakes and other desserts that will be irresistible to your customers. The high-gloss finish will add the perfect touch for glamorous results.
Caramel Ganache Sauce
Couverture Ivory White Chocolate Ganache Sauce
Couverture Chocolate Ganache Sauce
Decocover Chocolate Premium Glaze
Decocover White Chocolate Premium Glaze
Cold Glazes
Transform your cakes into Masterchef-worthy specialities. Vizyon Cold Glaze elevates the appearance of cakes and desserts to new heights. Not only that but, when coated, cakes stay fresher for longer because it locks the moisture in. The glazes are freeze-thaw stable and aside from being gluten free, they are also vegan-friendly. Use on cakes, donuts and other goodies.
Blueberry Cold Glaze
Caramel Cold Glaze
Chocolate Cold Glaze
Neutral Cold Glaze
Strawberry Cold Glaze
Vanilla Cold Glaze
Glamour Cold Glazes
A little bit of sparkle makes a huge impact. Vizyon Glamour Cold Glaze enables you to add effortless pizzazz to your desserts. You'll also find that the long-lasting shine helps to minimise moisture loss so your products will last longer and still taste fresh. Gluten free and vegan.
Blueberry Glamour Cold Glaze
Caramel Glamour Cold Glaze
Orange Glamour Cold Glaze
Raspberry Glamour Cold Glaze
Silver Glamour Cold Glaze
Gold Glamour Cold Glaze
Concentrated Pastry Paste
Use Vizyon Concentrated Pastry Paste to add colour and flavour. This concentrated sauce additive contains real fruit so the results taste fresh and lively.
Caramel Concentrated Pastry Paste
Lemon Concentrated Pastry Paste
Orange Concentrated Pastry Paste
Pistachio Concentrated Pastry Paste
Raspberry Concentrated Pastry Paste
Strawberry Concentrated Pastry Paste
Fondant (Sugar Paste)
Flexible and pliable, Vizyon Ready to Roll Fondant (or Sugar Paste) is easy to roll and work with. It can be used to coat cakes and create stable figures and is vegan-friendly as well as gluten free.
Choose from white, cream, red, light green, green, yellow, blue, light blue, light salmon, pink, light pink, orange, brown, black, fuchsia, purple and dark magenta sugar paste.
Fruit Pastry Fillings
Stuff your pies with succulent Vizyon Fruit Pastry Fillings which are made with real fruit pieces. You can also use them in pies, cakes, pastries and cookies.
Apple Fruit Pastry Filling & Jam
Apricot Fruit Pastry Filling & Jam
Fig Fruit Pastry Filling & Jam
Raspberry Fruit Pastry Filling & Jam
Modelling Paste
Play around with Vizyon Chococoat Modelling Chocolate and you'll soon discover how easy it is to work with and what beautiful results it delivers. Create elegant desserts and cakes with an endless array of creative possibilities. The modelling chocolate helps to retain moisture so your products will stay fresher for longer.
White Chocolate Modelling Paste
Dark Chocolate Modelling Paste
Foodservice and caterers
Polen Food Oceania's exceptional gluten free ingredients will transform your cakes, pastries and other desserts. Achieve superior results with ease and sell more product thanks to a higher level of presentation.
For more information or to place your initial order, contact Polen Food Oceania today.