Satisfine Foods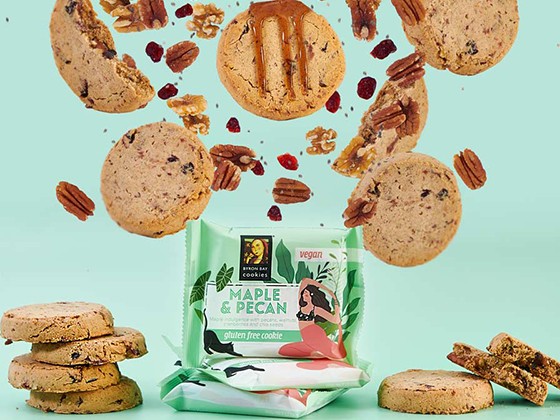 More Images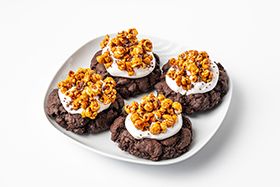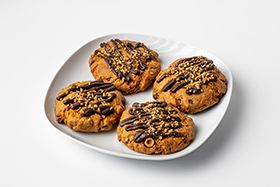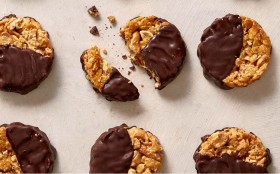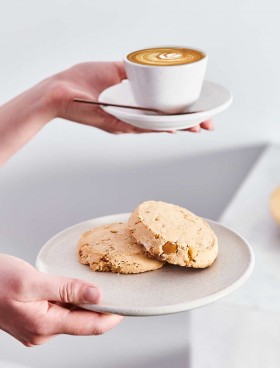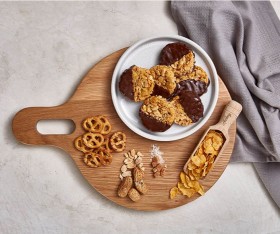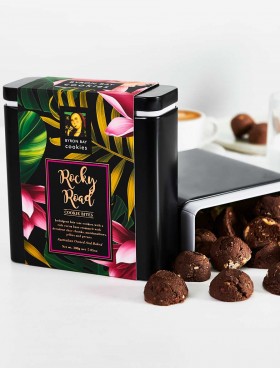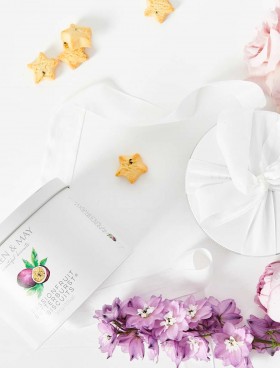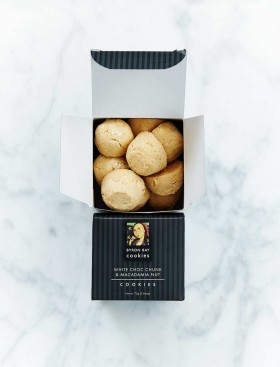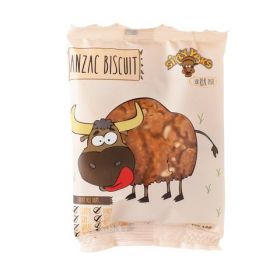 Satisfine Foods
When it comes to wholesale biscuits and cookies, you want to be able to keep the offerings changing to please your returning customers. Thankfully, Satisfine Foods offers an extensive range, including gluten free and also some dairy free biscuits and cookies that represent the best in quality baking.
Satisfine Foods has been delivering to cafes, restaurants, hotels, caterers, bakers, garden centres, universities, delicatessens, retailers and functions centres for 15 years, throughout Sydney and broader New South Wales. They deal only with quality, reputable manufacturers who take great pride in their products.
Choose from traditional or contemporary, healthy or indulgent, fruity or chocolate-y. Whatever your customers demand is sure to be available from Satisfine Foods.
Wholesale Biscuits & Cookies
Kez's Café Range
Fun, fabulous and a little fancy, Kez's offers includes crowd pleasers, from kids through to adults. There are gift products, individual cookies and packaged biscuits.
Chocolate Chip; Caramel Cups, Chocolate Chunk; Melting Moment; Large Melting Moment; Shortbread Man; Vienna Éclair; White Choc & Macadamia; Vienna Kiss; White Chocolate & Cranberry, Jumbo Florentine Individually Wrapped.
Kez's Conference Range
An assortment of popular biscuits and cookies designed for excellent eye appeal and with wonderful flavours.
Choose from: Conference Classics.
Luken & May
Beautiful melt-in-the-mouth biscuits that are baked in cute little shapes and flavours to make any occasion a special one. Luken & May's retail biscuits are ideal for entertaining or enjoying at home and they also have products that are suited to hospitality.
Packets Executive Selection; Lemon Portion Control Biscuits; Traditional Portion Control Biscuits.
Biscuit tins: Citrus Lemon; Vanilla Almond; Choc Hazelnut, Mango; Passionfruit.
Byron Bay Cookies
One of Australia' favourite cookie manufacturer, Byron Bay Cookies has fans all over the country. Choose from a range of packaging formats such as gift boxes, twin packs, gift tins, single wrap and more.
Choose from: White Choc Chunk & Macadamia Nut; Triple Choc Fudge; Dotty; Fig & Pecan; Fig & Pecan Reduced Fat; Lemon Macadamia Nut Shortbread; Rocky Road Cookies; Sticky Date & Ginger; Dotty Smartie Cookies, Traditional Shortbread, Milk Choc Chunk & many more.
Desserts Bay
Original Muesli Cookie, Muesli Cookie with Yoghurt, Muesli with Berry Yoghurt & Wagon Wheel Cookies
Gluten Free Biscuits & Cookies
Kez's Portion Control Range
GF & Dairy Free Melting Moment; GF Florentine; GF Chocolate Chip.
Kez's Café Range
GF & Dairy Free Melting Moment; GF Chocolate Chip; GF Chocolate Sparkle; GF Florentine; GF Jumbo Florentine; GF Vienna Éclair and GF White Chocolate & Cranberry.
Kez's Retail Packs
GF & Dairy Free Fruit Mince Pie; GF Florentines; GF & Dairy Free Melting Moments; GF Vienna Éclair.
Byron Bay Classic Bag Cookies
GF Sticky Date & Ginger; GF Triple Choc Fudge; GF White Choc Chunk & Macadamia Nut.
Byron Bay Single Wrap Café Cookies
GF Sticky Date & Ginger; GF Dotty Cookies; GF Triple Choc Fudge; GF White Choc Chunk & Macadamia Nut; GF Triple Choc Fudge Twin Pack, GF Vegan Maple Pecan
Little Secrets Bakehouse (All Gluten Free)
Banana Bread Dulce De Leche & Walnut, Chocolate Marshmallow & Caramel Popcorn, Nutella Choc Chip & Hazelnut, White Choc Macadamia & Caramel
Retailers
There is so much to choose from in Satisfine Foods' extensive range of wholesale cookies and biscuits! Keep stock on hand for children, gourmet lovers, gift purchasers, consumers with food allergies including gluten free and for anyone who just wants to grab a quick snack and go.
Foodservice
Satisfine Foods has biscuits and cookies for all occasions including conferences, catering, corporate, cafes, restaurants and hospitality businesses.
To discuss their range and to place your first order, contact Satisfine Foods today.
---
More information about Satisfine Foods
Satisfine Foods Christmas Catalogue 2021
NSW and ACT Foodservice and Food Retailers - Browse the Christmas catalogue and get your Xmas orders in early! Click here
Interview - Mark Lenga - Satisfine Foods
Finger food is notoriously fiddly to make, and when you have large numbers to cater for, it can seem like a burden that's not worth the trouble. Mark Lenga, General Manager or Satisfine Foods has the answer, one which may show you that outsourcing can save you in myriad ways. Click here
New warehouse for Satisfine Foods
Mark Lenga, MD of Satisfine Foods takes us through their new, custom built warehouse.
---