The Food Crafters Gluten Free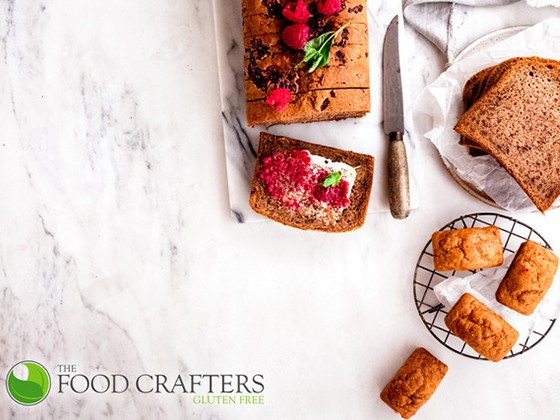 More Images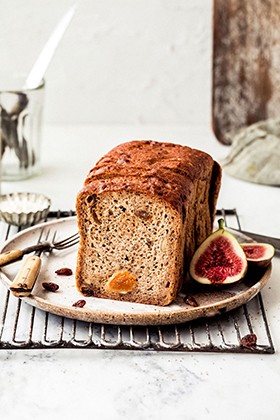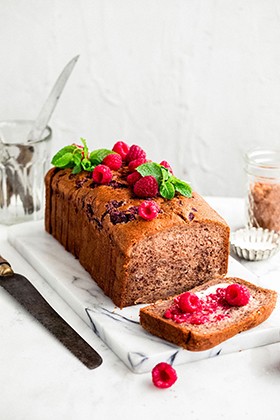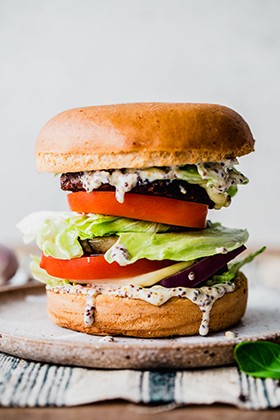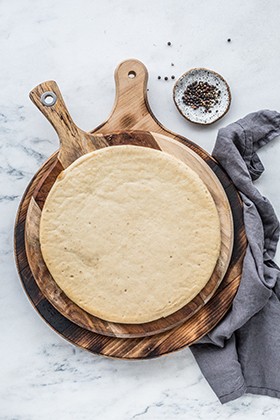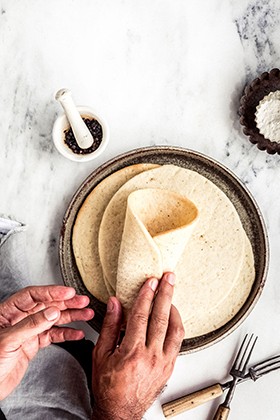 The Food Crafters Gluten Free
Wholesale Gluten Free Foods
The Food Crafters specialise in wholesale gluten free foods including pizza bases, breads, buns, pita breads, muffins, banana loaves and sweet bars and slices.
Beyond their food manufacturing, they offer gluten free solutions for chefs and restaurants who need to cater for Coeliacs and those avoiding gluten but don't necessarily have the space or the capacity to prepare gluten free foods.
The company has a 'restaurant-first' mindset, empowering chefs and restaurants with quality artisanal, allergy-sensitive products they can be proud to serve.
Gluten free
Healthy ingredients
Minimal processing
Consistent customer satisfaction
100% Australian owned and operated
The range
Gluten Free Pizza Bases
Made for pizza makers by pizza makers, Food Crafters' wholesale gluten free pizza bases are a healthy, low GI alternative with no compromise on taste or consistency.
10" pizza base
12" pizza base
Pizzettes (mini pizza bases)
Gluten Free Breads, Buns and Pita
Food Crafters have gluten free solutions that will perfectly assimilate with your foodservice operations. Their goal is to provide consistent products that deliver customer satisfaction every time, without disrupting your kitchen workflows.
Italian Loaf
Wholemeal Loaf
Wholegrain Pita
Vegan Burger Bun
Wholemeal Dinner Rolls
Gluten Free Gourmet Loaves
When the occasion or dish calls for something special, Food Crafters' wholesale gluten free gourmet loaves will tick the boxes for flavour, texture and good looks.
Loaded Fruit Loaf – A golden loaf filled with sultanas, dates, apricots, figs, pumpkin seeds and linseeds and flavoured with orange juice and cinnamon.
Charcoal Loaf – A dramatic black loaf coloured with activated charcoal and made extra tasty with quinoa seeds and linseeds.
Seeded Loaf – A hearty, rustic loaf studded with linseeds, pumpkin seeds, pumpkin seeds, sunflower seeds poppyseeds and flavoured with cacao powder.
Gluten Free Banana Loaves
Moist, light and loaded with succulent fresh fruit, each loaf is specially packaged to arrive in perfect condition, with its premium quality retained. All are dairy free, soy free and gluten free. Choose from:
Banana Loaf – Rich with banana flavour and a golden crust.
Raspberry Pear Loaf – A moist loaf studded with pear and raspberry pieces.
Mini Banana Loaf – The perfect, flavoursome morsel for catering trays.
Gluten Free Muffins
Food Crafters' wholesale muffins and friands are enticing to look at and indulgent to devour. All are gluten free, dairy free and soy free. Choose from:
Large Chocolate Muffin – Chocolate batter and chocolate chips.
Large Blueberry Muffin – Wholesome, golden muffin with juicy blueberries.
Mini Chocolate Muffin – Chocolate batter with lots of chocolate chips.
Coconut Berry Friand – Raspberry and blueberry friands in a golden, oval friand.
Gluten Free Sweet Bars
Beautiful, tempting bars and slices that are easy to display and serve. Your customers won't believe they're gluten free but once they taste them, they'll be sold on the flavour and texture. All are gluten free. Choose from:
Triple Chocolate Brownie – A deep, dark chocolate brownie flecked with white chocolate chunks.
Raspberry Chocolate Brownie – Fudgy dark chocolate brownie with luscious raspberry.
Caramel Slice – An all-time favourite, the caramel slice, rich, sweet and gooey.
Seeded Fruit Bar – Dates, dried apricots, shredded coconut, pumpkin seeds, sunflower seeds, chia seeds, sultanas and goji berries. Vegan-friendly.
Foodservice/caterers
Don't compromise on quality when sourcing quality gluten free foods for your commercial foodservice business. Food Crafters will help you fill your display counter with enticing gluten free products so you don't have to spend time endlessly searching for dietary options. Their pizza bases, breads, buns and pita are the perfect gluten free foods for your restaurant, sandwich shop, catering business, pub or pizzeria.
To find out more or to place an order, get in touch with The Food Crafters today.