Satisfine Foods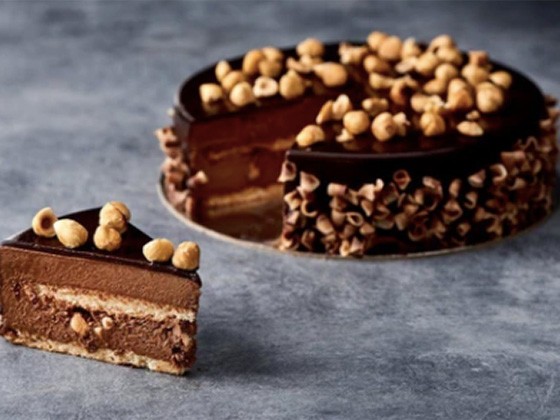 More Images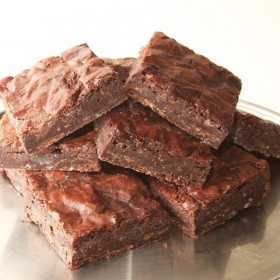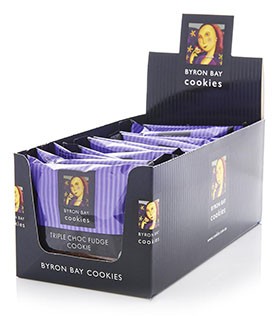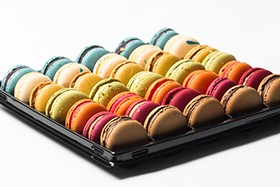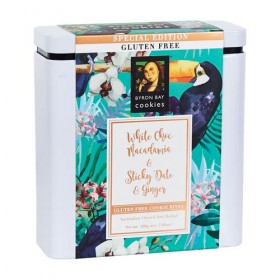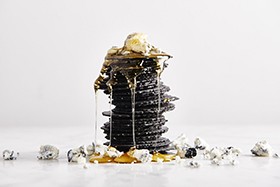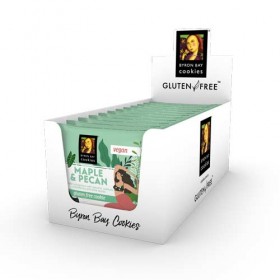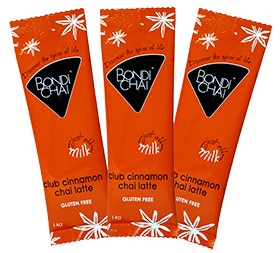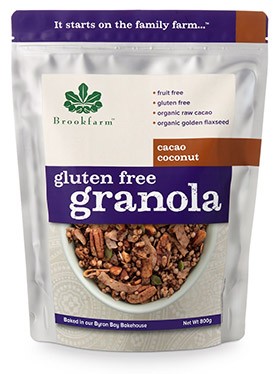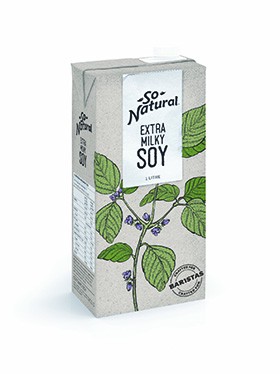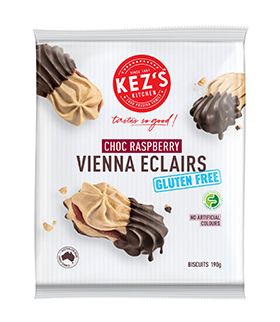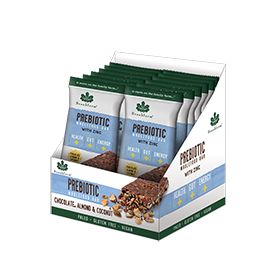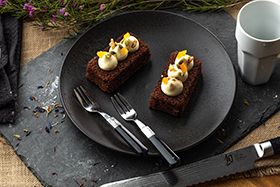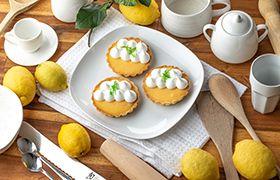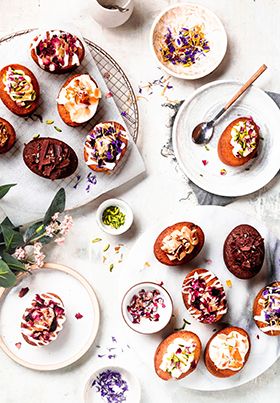 Satisfine Foods
Gluten Free Range
There's no need to sacrifice great taste when you can get your hands on Satisfine Foods' range of wholesale gluten free foods. Your customers can devour delicious and healthy products with complete peace of mind. The products are made in a gluten-safe environment and consists of a diverse array of flavours and styles.
Satisfine Foods has been supplying retailers and foodservice operators in and around Sydney and broader NSW for 15 years. They have forged enduring relationships with top quality gluten free brands to offer customers a selection of wonderful foods that you can serve knowing that they are safe for coeliacs, gluten intolerance or simply avoiding gluten as a matter of choice.
The company leads the way in the supply of quality gluten free foods to cafes, delicatessens, hotels, hospitals, universities, caterers, bakers, garden centres, function and conference centres and other retailers and foodservice outlets.
Gluten Free Biscuits & Cookies
Kez's Portion Control Range
GF & Dairy Free Melting Moment; GF Almond Florentine; GF Chocolate Chip.
Kez's Café Range
GF & Dairy Free Melting Moment; GF Chocolate Chip; GF Chocolate Sparkle; GF Florentine; GF Jumbo Florentine; GF Vienna Éclair and GF White Chocolate & Cranberry.
Kez's Retail Packs
GF Florentines; GF & Dairy Free Melting Moments; GF Vienna Éclair; Chewy Flourless Brownies, GF Choc Peanut Florentines, GF Choc Almond Florentines, GF Choc Raspberry Vienna Eclairs.
Kez's Portion Control Range
GF & Dairy Free Melting Moment; GF Florentine; GF Chocolate Chip.
Byron Bay Classic Bag Cookies
GF Sticky Date & Ginger; GF Triple Choc Fudge; GF White Choc Chunk & Macadamia Nut.
Byron Bay Single Wrap Café Cookies
GF Sticky Date & Ginger; GF Chai Latte; GF Dotty Cookies; GF Triple Choc Fudge; GF White Choc Chunk & Macadamia Nut; GF Triple Choc Fudge Twin Pack, GF Vegan Maple Pecan.
Byron Bay Gift Tins and Boxes
GF Luxe Cube White Choc Macadamia 150g & 75g, GF Luxe Tin 200g White Choc Macadamia, GF Vegan Maple Pecan 200g Tin, GF Luxe Assortment Box White Choc Macadamia and Triple Choc Fudge 300g and Special edition GF Toucan Tin with White Choc Macadamia and Sticky Date Ginger.
Brownie Point Gluten Free Brownie Squares and Triangles
Your customers will thank you for these decadent and tantalising gluten free brownies. Choose from flavours like Choc Fudge Walnut, & Peppermint.
Falwasser Wafer Thin Crispbread
Gluten free, crisp and perfect for any savoury toppings. Gluten Free Rosemary & Sea Salt Crispbread; Natural Crispbread and Gluten Free Activated Charcoal Crispbread.
Gluten Free De Toni Macarons
PACK A INCLUDES: 5 of each of the following: Salted Caramel, Pistachio, Passionfruit, Chocolate, French Vanilla, Blueberry, Blood orange.
PACK B INCLUDES: 5 of each of the following: Custard Tart, Kaffir Lime, Brownie, Strawberry, Vanilla Cupcake, Salted Caramel, Raspberry Friand.
Gluten Free Beverages
Bondi Chai
An all-Australian, top quality chai product that's gluten free and exported even to India! Available in Club Cinnamon and Vanilla Honey flavours.
Gluten Free Breakfast Foods
Brookfarm Muesli
Available in a range of styles and flavours to suit all your gluten free customers' preferences. Macadamia Muesli with Apricot; Macadamia Muesli with Cranberry; Muesli Tub with Apricots; Brookfarm Porrij, Gluten Free Coconut Cacao Granola, Gluten Free Coconut & Spiced Fig Granola and Paleo GF Crunchy Coconut Granola, (ADD) GF Paleo Keto Granola, GF Prebiotic Granola, GF Paleo Espresso Choc Granola.
Brookfarm Muesli Bars
Prebiotic Almond & Cinnamon Bars, Prebiotic Salted Caramel & Almond Bars & Prebiotic Chocolate, Almond & Coconut Bars.
Cakes, Pies & Slices
Looma's Gluten Free Friands
Choose from Orange Poppy Seed; Almond; Berry; Pistachio.
Wallaby Superfoodie All Day Fruit & Nut Slices
Blueberry Lemon; Cappuccino Cacao; Coconut Lime; Apple Raspberry; Banana Coconut Walnut.
Pantry & Larder Slices
Get your sweet fix with these slices from Pantry & Larder, with a variety of options like, Raw Snickers Slice, Vegan Cacao Coconut Fusion, Vegan Berry Coconut Fusion, Lemon Cashew and Chia, Raw Cranberry & Coconut Slice, Raw Brownie Slice and Paleo Hazelnut Ferrero Slice.
Noshu
NOSHU take all the bad stuff out and put the good stuff back in, making their range decadent, delicious and nutritious. We have an array of guilt free donut flavours like Strawberry, Birthday Cake, Choc Raspberry & Caramel Spice.
Looma's Cakes
Looma's has a range of large gluten free cakes for all occasions, with flavours like Chocolate Mud Cake, Chocolate Raspberry, Chocolate Truffle and Flourless Salted Caramel.
Googy's Natural Protein Bars
Googys are Egg White specialists working with a philosophy of bringing convenient wholefood products to the world. They have created amazing protein bars with flavours like Chocolate Sea Salt, Coffee Cocoa, Apple Cinnamon and Blueberry
Silly Yaks Sweet Range
Silly Yaks also a great range of sweet options like gluten free Apple & Cinnamon Mini Pies, Apple & Rhubarb Mini Pies, Gluten Free Lamingtons, Gluten Free Choc Mud Muffins, Gluten Free Orange & Poppyseed Muffins and individually wrapped biscuits like Anzac, Choc Chip and Date & Ginger.
Addiction Foods
They source the best ingredients from local suppliers to provide you with sustainable, organic, fair trade and ethical plant-based treats. They have delicious gluten free products such as: Funky Fudge Brownie, Funky Macadamia Brownie, Mint & Coconut Truffles, Bliss Balls and Funky Walnut Brownies.
Loomas Macarons
Loomas has an assortment of macaron flavours perfect for your next high tea or afternoon coffee. Flavours include: Strawberry, Salted Caramel, Chocolate, Pistachio, Red Skin and Vanilla
Madhouse Bakehouse
Gluten Free Banana Bread, GF Banana Choc Coconut Bread, GF Fruit and Nut Bread & GF Pear & Raspberry Bread, Mini GF Friands, Passionfruit Baby cakes, Lime and Coconut Baby Cakes and Chocolate Souffles
Roberto's
GF & DF Apricot & Date Cupcakes, GF & DF Coconut & Raspberry Cupcakes, GF & DF Lemon Cupcakes, GF Mud Cupcakes, GF & DF Orange Cupcakes and GF Sticky Date Cupcakes.
Desserts Bay
Pistachio Rose Slice, Paleo Blueberry Slice, Fig Nut Grain Bar, Passionfruit Slice, Cranberry Coconut Slice, Paleo Bounty Slice and Paleo Hazelnut Ferrero Slice
Evans Street Bakery
Large and Mini Cupcakes, Berry & Coconut Cupcakes, Lemon and Raspberry Cupcakes, Red Velvet Cupcakes and Orange & Poppyseed Cupcakes
Little Secrets Bakehouse

Little Secrets Bakehouse quickly became Sydney's first choice for quality gluten free wholesale desserts and are now loved and trusted by hundreds of cafés, clubs, restaurants, functions centres and their customers alike. Their range includes decadent items like Citrus Meringue Tarts, Pear & Hazelnut Tarts, Fig & Apple Cakes, Spice Carrot & Walnut Cakes and Loaded Cookies like White Choc Macadamia & Caramel and Banana Bread Dulce De Leche & Walnut.
Confectionery
Springhill Farm
Addictive gluten free individually wrapped Rocky Road.
Gran's Fudge
Amazing Gluten Free Fudge, with a range of flavours like Salted Caramel Bites, Peanut Brittle, English Toffee Bites and Chocolate.
Dry Ingredients
Freedom Foods
Healthy additions to any gluten free consumer's pantry. Almond Milk (GF and lactose free); Ancient Grain Flakes (GF, wheat and nut free); Cornflakes; Extra Milky Soy (GF, nut and lactose free); Muesli; Rice Flakes (GF, wheat and nut free).
Savoury
Silly Yaks
GF Meat Party Pies, GF Party & Dinner Sausage Rolls, GF Dinner rolls, GF Chicken Party Pies, GF Party & Dinner Veggie Rolls, GF Party Pumpkin Pies, GF Party Quiche Lorraine and GF Party Spinach Quiches. GF Lunch size meals including Steak & Mushroom Pies, Shepherd's Pie and Plain Meat Pies.
Retailers
Choose from an enormous selection of quality wholesale gluten free foods and beverages that will please all tastes. With so much to choose from, how will you ever decide?!
Foodservice
Ready to go, delicious and made with quality ingredients, the wholesale gluten free products available from Satisfine Foods will keep even your fussiest customers happy.
To place your first order, contact Satisfine Foods today.
---
More information about Satisfine Foods
Satisfine Foods Christmas Catalogue 2021
NSW and ACT Foodservice and Food Retailers - Browse the Christmas catalogue and get your Xmas orders in early! Click here
Interview - Mark Lenga - Satisfine Foods
Finger food is notoriously fiddly to make, and when you have large numbers to cater for, it can seem like a burden that's not worth the trouble. Mark Lenga, General Manager or Satisfine Foods has the answer, one which may show you that outsourcing can save you in myriad ways. Click here
New warehouse for Satisfine Foods
Mark Lenga, MD of Satisfine Foods takes us through their new, custom built warehouse.
---
Gluten free range from Satisfine Foods
Video on the Gluten Free Range of foods available from Satisfine Foods. Servicing Sydney area.
---