Yumi's Quality Foods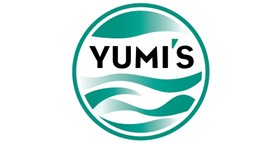 More Images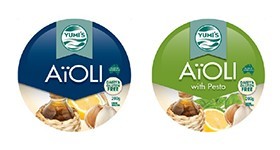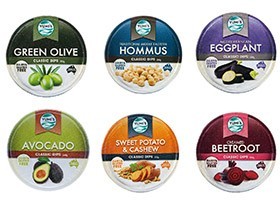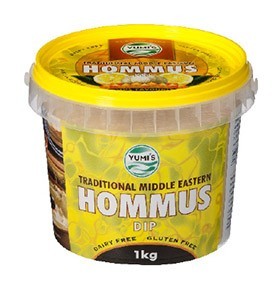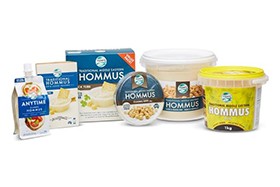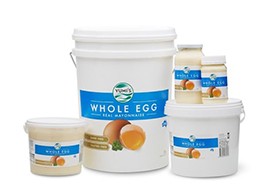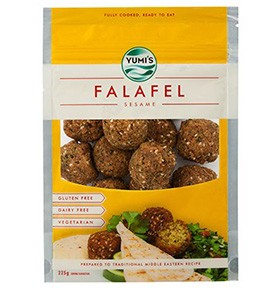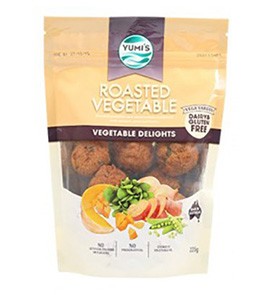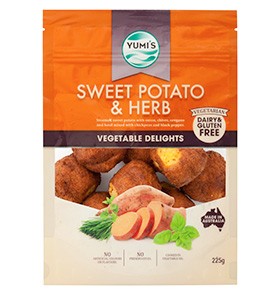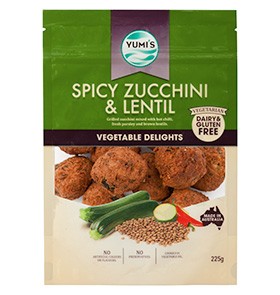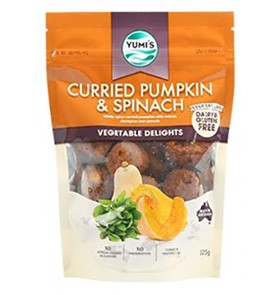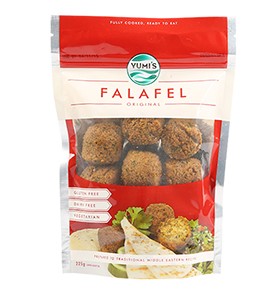 Yumi's Quality Foods
Gluten free and dairy free foods
Yumi's Quality Foods is a name known right across Australia for its top quality ranges of dips, aiolis, falafels, whole egg mayonnaise and smoked fish products, all of which are gluten free. Yumi's is actually positioned in the top three dip producers of Victoria which is testament to the high standards the company is committed to maintaining.
All Yumi's lines are certified Kosher and only the freshest and best ingredients are used at all times.
Thanks to Yumi's, you can serve delicious foods when entertaining, snacking, catering or feeding the family or guests. Also ideal for corporate catering, Yumi's makes it easy to accommodate those who require gluten free and dairy free foods.
100% gluten free
Dairy free
Vegetarian (aside from seafood products)
High nutritional value
Quality ingredients
Retail
Classic Dips 200g
Green Olive
Kalamata Olive
Sweet Potato & Cashew
Sweet Potato & Fresh Ginger
Roasted Capsicum & Cashew
Roasted Eggplant Baba Ganoosh
Eggplant & Garlic
Eggplant & Shallot
Chunky Tomato Salsa
Chipotle Hommus
Roasted Corn
Medium Heat Matbuka Tomato Salsa
Moroccan Pumpkin
Creamed Beetroot
Egg Salad
Mediterranean Eggplant
Traditional Middle Eastern Hommus 200gm & 1kg
Creamed Spinach
Traditional Middle Eastern Tahini
Beetroot & Hommus
Avocado
Anytime Dip Range 200g
Seeded Mustard & Honey Aioli
Roasted Garlic Aioli
Curried Egg
Classic Hommus
Creamy Tuna Mousse
Spicy Tomato Salsa
Dip & Lavosh Snack Packs 80g
Traditional Hommus & Lavosh
Sweet Potato & Cashew & Lavosh
Gourmet Tuna Mousse & Lavosh
Green Olive & Lavosh
Fish Dips 200g
Smoked Trout Premium Mousse
Gourmet Tuna Premium Mousse
Aioli 200g
Aioli
Aioli with Dill
Aioli with Chilli
Aioli with Chilli & Lime
Aioli with Pesto
Tartare Sauce
Blue Range Dips 150g
Tuna with Caramelised Onion & Capsicum
Tuna with Tomato & Basil
Tuna with Cracked Black Pepper & Lemon
Yumi's Falafels & Vegetable Delights 225g
Yumi's Falafels are delicious bites of vegetarian goodness. A healthy alternative to meatballs, they are made of chickpeas with added flavour from onions, parsley, garlic and spices. Add them to sandwiches, salads or a vegetarian antipasto platter. Or make your own wraps with falafels, salad vegies and Yumi's Traditional Home Style Mayonnaise.
Original Falafel Balls
Sesame Falafel Balls
Curried Pumpkin & Spinach Vegetable Delight
Curried Pumpkin & Corn Vegetable Delight
Roasted Vegetable Delight
Spicy Zucchini & Lentil Vegetable Delight
Sweet Potato & Herb Vegetable Delight
Foodservice Dips 2kg
Smoked Trout Mousse
Gourmet Tuna Mousse
Tuna & Caramelised Onion
Green Olive
Kalamata Olive
Sweet Potato & Cashew
Roasted Capsicum with Cashew
Moroccan Pumpkin
Creamed Beetroot
Mediterranean Eggplant
Baba Ganoosh
Traditional Middle Eastern Hommus 1kg & 2kg
Creamed Spinach
Whole Egg Mayonnaise & Aiolis
Whole Egg Real Mayonnaise 5kg & 20kg
Whole Egg Real Coleslaw Mayonnaise 20kg
Aioli Mayonnaise 5kg
Aioli with Chilli & Lime 2kg
Aioli Smokey Chipotle 2kg
Smoked Salmon & Trout
Smoked Salmon 10g, 200g, 500g & 1kg
Vic Whole Smoked trout
Vic Smoked Trout Fillets 150g
Vic Smoked Trout Fillets Horseradish & Dill 100g
Vic Smoked Trout Fillets Pepper & Lemon 100g
Vic Smoked Trout Fillets Dijon & Chives 100g
Retailers
Choose a brand you can truly count on. Yumi's outstanding reputation for quality, innovation and continually evolving is what makes it popular with customers and retailers alike. Suitable for supermarkets, convenience stores, delicatessens, greengrocers and vegetarian/gluten free/dairy free/Kosher specialist retailers.
Foodservice
Serve Yumi's Quality Foods and you will always know you are providing quality. Yumi's extensive range is suitable for cafes, restaurants and takeaway outlets and fits in seamlessly with the cuisines of many cultures.
To enquire further about the gluten free foods offered by Yumi's, or to place your first order, contact the company by completing the form.