Artisa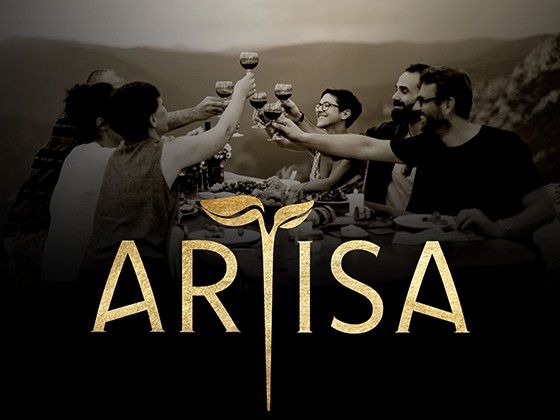 More Images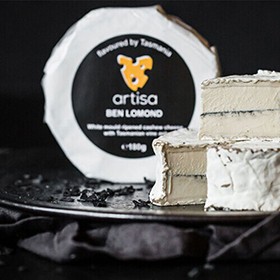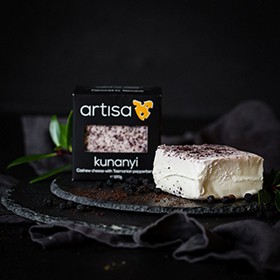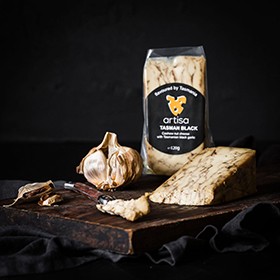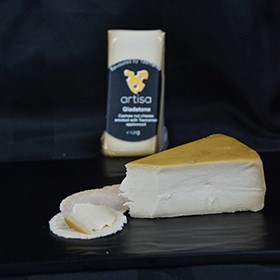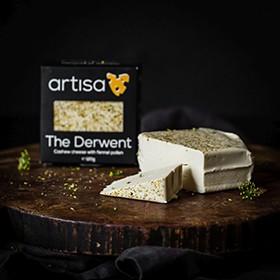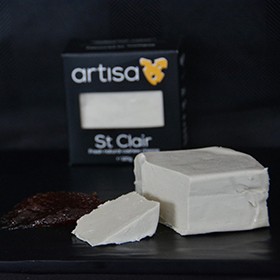 Artisa
Distributors Sought for NSW, Victoria and Qld
Multi-award-winning plant-based cheese producers Artisa are seeking distributors in Victoria, NSW and Queensland to expand the volume and reach of their range of premium vegan cheeses. All products are made using 100% natural ingredients including cashews, water, refined coconut oil, Tasmanian sea salt and culture, to using traditional cheese-making methods.
Artisa would like to work with distributors who are already active in distributing premium plant-based food products. Their dairy-free cheeses will complement and help grow your plant-based product sales overall. Each variant is the result of the scientific rigour and expertise gained by the company's founder in her prior career in scientific research, together with her flair and passion as a culinary creative and foodie.
Artisa cheeses have been awarded medals at the Royal Hobart Fine Food Awards in 2017, 2018 and 2019 and the company was nominated for Best Vegan Cheese Award in Nourish Magazine Vegan Awards 2020.
Exquisitely vegan
Discover a range of wholesale plant-based cheeses that provide a unique, premium, cruelty-free alternative to dairy-based cheeses. Unlike some other vegan cheese brands, Artisa focuses on taste, texture and appearance and uses no food additives at all.
Made purely from clean, wholesome, plant-based ingredients, with a focus on flavours sourced within Tasmania.
No additives.
Free from dairy, soy, gluten and cholesterol.
Real cheeses, made using traditional cheese making methods.
Authentic in cheese taste and texture.
Artisa cares about community and provenance and is committed to doing the right thing for animals and the environment.
Premium wholesale plant-based cheeses
Select from seven artisanal vegan cheeses, each with its own personality, appearance and flavour profile. For full tasting descriptions, ingredients list and pack sizes, click through to the Artisa website.
Ben Lomond – Camembert-style, layered with Tasmanian vine ash.
Kunanyi – Fresh cashew-based cheese with a dusting of native Tasmanian pepperberry.
Tasman Black – Cashew-based cheese aged for about two months, marbled with Tasmanian black garlic.
Freycinet – An aged cashew cheese that is rolled in a seasonal blend of native Tasmanian botanicals such as kunzea, pepperberry leaf and saltbush.
Gladstone – Cashew-based, cold-smoked cheese with a golden natural rind and aged for two months.
The Derwent – Fresh, chevre-style cashew cheese coated in dusted with foraged fennel pollen.
St Clair – Fresh, natural, chevre-style cashew cheese with a smooth and creamy texture and a pleasant lactic tang.
Retailers
Artisa believes their cheeses are suited to speciality food stores or specialist sections of stores, especially where the focus is on good health and quality food.
Foodservice
Opportunities are expanding for foodservice sales to restaurants, cafes and bars. Artisa cheeses are already being served in a number of prestige venues and particularly welcomed by foodservice operators who cater to vegetarians and vegans.
The plant-based cheese market is a high-growth sector with a bright, long-term future. The Artisa brand is already quite well-known within Australian plant-based cheese circles and enjoys consistently positive feedback from end consumers, retailers and foodservice clients. Its strong branding across attractive packaging, refreshed website and active social media will prove beneficial in promoting the products to your clients.
Artisa will supply product training and support to distributors upon request. To express your interest in becoming a distributor for this fine brand, contact Artisa today.
---
More information about Artisa
Interview - Julie Martyn - Artisa
The words 'vegan' and 'cheese' seem incongruous, unless you've experienced the flavours and textures of those produced by Tasmanian company, Artisa. Founder Julie Martyn introduced us to why the cheeses are so popular. Click here