Cool Kidz' Mealz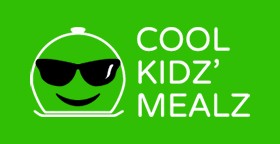 Cool Kidz' Mealz
Seeking Distributors for Wholesale Children's Convenience Meals Range
Australian family owned and run Cool Kidz' Mealz supplies all-natural children's convenience meals stuffed with nutrition, flavour and personality! Supplied frozen for freshness, simply heat and serve and everybody's happy. Choose from 5 varieties including Beef Ragu, Fish Pie, Chicken Risotto, Meatloaf Muffins and Mac 'n' Cheese. No artificial flavours or colours, low in sugar, generous helpings at 350g each serve. Perfect for time poor parents of time poor children.
The company is seeking Distributors to introduce this exciting range of convenience meals into retail outlets and foodservice businesses.
Retailers: Ideal for independent grocers, health food stores, convenience stores, greengrocers and pharmacies that stock food items.
Foodservice: Suitable for motels, children's activity centres, sports clubs and tourism outlets.
All meals:
weigh 350g
contain only natural ingredients
contain no artificial colours or flavours
are low in sugar
To serve, simply heat in the microwave.
The range
The meals cater to fussy eaters and those with a more advanced palate. They are loaded with vegetables, legumes, protein and carbohydrates to be perfectly balanced. They're low in fat, sodium and sugar and contain nothing artificial.
Cool Kidz' Beef Ragu – Slow cooked beef ragu with herbs and spices for extra flavour and served with a healthy mash.
Cool Kidz' Fish Pie – Succulent poached sustainable hoki pieces drenched in a beautiful sauce loaded with camouflaged veggies and topped with creamy potato, cauliflower and butter bean mash with cheese.
Cool Kidz' Chicken Risotto – Free range chicken, arborio rice, cauliflower, broccoli and peas and 4 different cheeses.
Cool Kidz' Meatloaf Muffins – Veggies, red kidney beans, oats and herbs, served with a sweet and creamy vegetable and cannellini bean mash with mint glaze and gravy.
Cool Kidz' Mac 'n' Cheese – 4 different veggies in a creamy pasta sauce containing 4 different cheeses.
Highest standards of food safety
Cool Kidz' Mealz are made in a HACCP certified commercial kitchen, to the highest possible standard of food preparation and packaging. They are flash frozen to lock in the freshness and packaged in 100% recyclable material.
To express interest in becoming a Distributor for this quality children's food brand, contact Cool Kidz' Mealz today.
---
More information about Cool Kidz' Mealz
Interview - Lisa Norgate - Cool Kidz' Mealz
Whilst convenience meals for babies and toddlers are gaining momentum, Lisa Norgate, Founder of Cool Kidz' Mealz decided it was time to cater for older kids. Her range of nutritionally balanced meals that camouflage the vegies is the perfect solution for time poor families wanting to ensure kids eat well and enjoy their food. Click here