Flavours of the World by The Spice People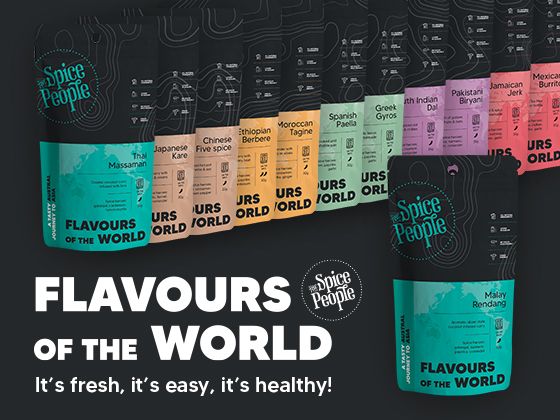 More Images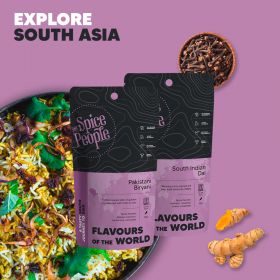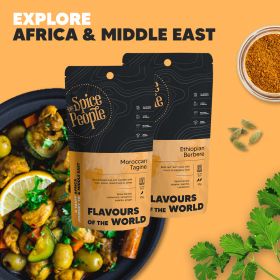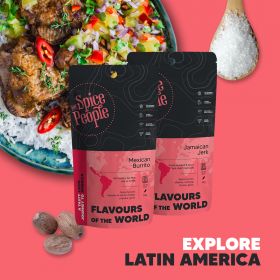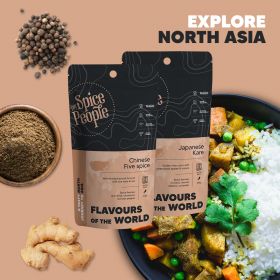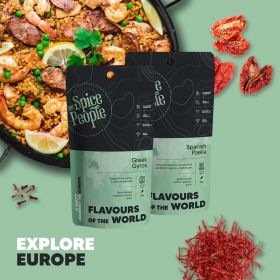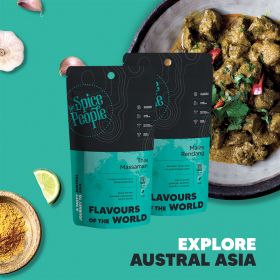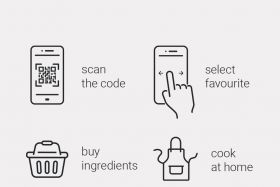 Flavours of the World by The Spice People
Distributors Wanted for Global Spice Flavour Foundations
Flavours of the World by The Spice People are seeking Distributors for their brand of international meal bases. The products offer consumers the opportunity to explore delicious aromatic foundations and flavours of some of the world's most loved cuisines.
Simply choose the destination, grab a Flavours of the World (FOTW) flavour base and get cooking!
FOTW, brings the taste, aroma and magic of food from some of the most exotic locations in the world, presenting six regions and twelve countries to discover and 36 recipes to try. These meal bases bring the taste, aroma and magic of food from some of the most exotic locations in the world.
100% natural ingredients
Vegan friendly
No preservatives or fillers
Zero nasties
Sugar-free
Locally made in Melbourne, HACCP certified
Packaging is suitable for Red Cycle recycling program
Committed to the 2025 Sustainable Packaging Target
Aromatic Spice foundations
A world of flavour awaits the home cook! Each meal base is an original blend of herbs and spices from the cuisine it represents.
Malay Rendang
Thai Massaman
Moroccan Tagine
Ethiopian Berbere
Pakistani Biryani
South Indian Dal
Jamaican Jerk
Mexican Burrito
Greek Gyros
Spanish Paella
Chinese Five Spice
Japanese Kare
Retailers
Introduce Flavours of the World to your retail clients.
Extensive range latitude.
Stand-out packaging.
Colourful, shelf-ready cartons.
Category amplifier.
Game changing user experience with choices and recipe portal at the touch of a button.
Australian Made and manufactured.
HACCP certified.
Health appeal.
The range is perfectly suited to supermarkets, convenience stores, delis, greengrocers, butcher shops and providores.
To express your interest in becoming a Distributor for this proud Australian brand, get in touch with The Spice People today.
---
More information about Flavours of the World by The Spice People
Flavours of the World Catalogue
6 regions to explore, 12 countries to travel through, 36+ exciting and tasty recipes to cook! Click here
Interview - Liz Edgecombe - Flavours of the World
Flavours of the World brings wonderful spice and versatility to home cooks. We spoke with Liz Edgecombe about the principles behind the brand and how it's encouraging even inexperienced cooks to try exciting new flavours at home. Click here