Mondo Nougat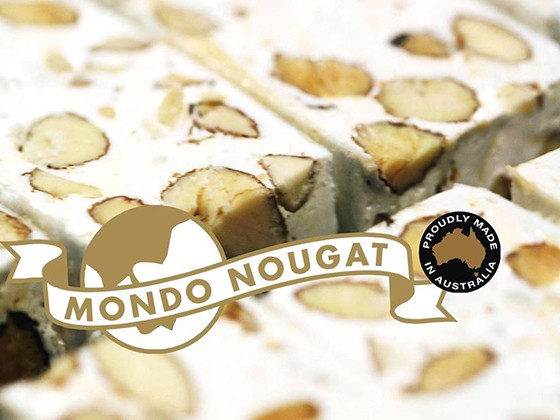 More Images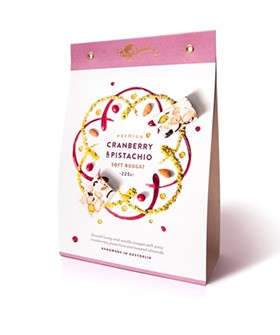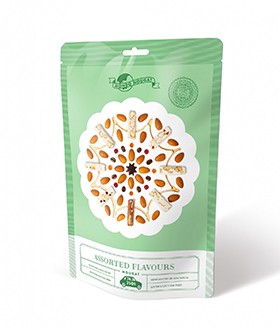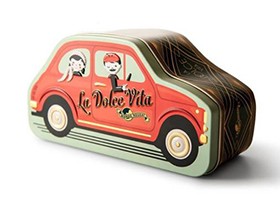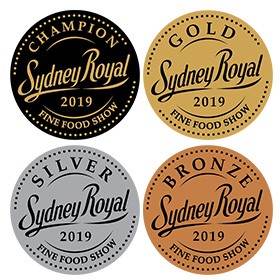 Mondo Nougat
Distributors wanted for traditional Italian nougat
Award-winning Mondo Nougat are seeking Distributors for their brand of handcrafted, gluten free nougat made to traditional Italian recipes.
Everything handcrafted in Australia
Coeliac-friendly/gluten free and wheat free
Cholesterol free
Lactose free
Award-winning nougat
Mondo Nougat are proud to announce that they are the 2019 Sydney Royal Fine Food Champion Confectioners! Their new 45g Nougat Bars were multi-award winners at the same show.
The company produces both Soft and Crunchy styles of nougat, each with its very own texture and personality. The Crunchy variety is slow cooked for up to seven hours, during which the honey crystallises to create the distinct crunch that is so favoured by traditional nougat lovers. Their Soft nougat is cooked using traditional methods and highlights the unique flavours of the nuts and the natural honey.
Ideal for gifting, Mondo Nougat is beautifully packaged and travels well. It is available in attractive retail packaging or in bulk quantities for foodservice businesses.
Mondo Nougat Original Range
Vanilla Crunchy Bag
Vanilla Soft Nougat Bag
Lemon Soft Nougat Bag
Mondo Nougat Lovers Special
Assorted Bag 500g
Mondo Nougat Premium Selection
See the website for the full range of formats including Café Bites, Bars and bulk packs.
Macadamia & Honey Soft Nougat
Cranberry & Pistachio Soft Nougat
Pistachio & Almond Soft Nougat
Macadamia & Cherry Soft Nougat
Cranberry & Almond Bar
Mondo Nougat Gift Range
A special treat for nougat lovers, Mondo's gifting range is professionally presented in attractive formats. Choose from: Macadamia & Honey Soft Nougat, Cranberry & Pistachio Soft Nougat, Pistachio & Almond Soft Nougat, Macadamia & Cherry Soft Nougat, Salted Caramel Soft Nougat, Coffee Soft Nougat and Almond & Honey Soft Nougat. You'll also find a lovely Sampler Bag, a Mondo Nougat Cooler Bag and a delightful car-shaped Bambino Gift Tin containing eight flavours of assorted nougat.
Mondo Nougat Bars
Nougat Bars are available in 60g and 165g. Choose from: Vanilla Soft, Vanilla Crunchy, Pistachio & Almond Soft, Cranberry & Almond, Macadamia & Honey Soft and Cherry Soft. Retail packs containing 24 bars are available to promote point of sale purchases.
Mondo Nougat Bulk Packs
1kg bulk packs of various flavours are available for large groups, catering, gift hamper inclusions, pick-n-mix and retail point of sale.
Retailers and gift businesses
Introduce Mondo Nougat into supermarkets, fine food purveyors, delicatessens, confectionery retailers, pharmacies, gift stores and gift hamper businesses.
Foodservice
Your foodservice clients will appreciate Mondo Nougat's quality, flavour and texture. It can be served alongside tea or coffee, incorporated into desserts, added to buffets, offered in mini bars and included in sweets served at catered events.
To express your interested in becoming a Distributor for this wholesale nougat brand, get in touch with Mondo Nougat today.