Tavalon Tea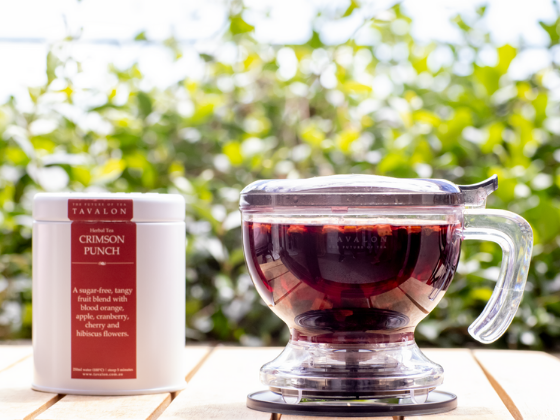 More Images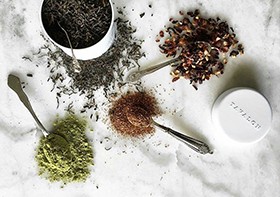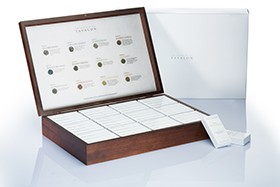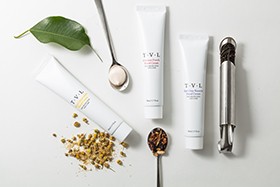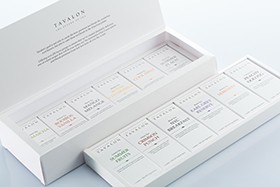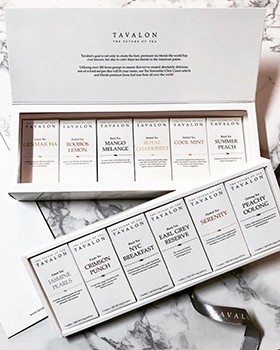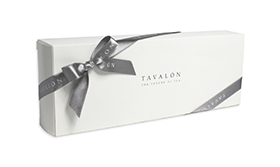 Tavalon Tea
Tavalon Tea
Tavalon Tea is an international premium lifestyle tea company based in New York City. Established in 2005, today it operates offices around the world in Tokyo, Hong Kong, Seoul, Shanghai, Dubai and Phnom Pehn. The company is seeking distributors to introduce its high-end tea and tea-related products to retailers and foodservice businesses across Australia, New Zealand and the Pacific Islands.
More than 8,000 partners worldwide
As an exclusive brand, Tavalon Tea is served in some of the world's most luxurious hotels such as The Plaza, Park Hyatt and Langham Place. It is also on the menu at Michelin-starred restaurants and upmarket cafes and eateries. Organisations such as Google, JP Morgan, MTV Awards, International Emmy Awards, Formula 1, Goldman Sachs and Tiffany & Co also serve Tavalon Tea as their preferred brand.
The tea
The various tea blends have been crafted to fit beautifully with lifestyle pursuits. Tavalon's categories include Anti-Ageing, Balancing, Calming, Energising, Enlightening and Slimming. The website features Tea Sommelier's Steeping Suggestions and lists the ingredients of each blend.
The blends include:
After Dark
Serenity
Genmai Cha
Aussie Breakfast
Kama Chai Sutra
Crimson Punch
Summer Fruits
Earl Grey Reserve
Sweet Lemongrass
Royal Chamomile
Pure Green
Peachy Oolong
Cool Mint
Indian Mint
Lemon Green
Tropical Peony
Rooibos Vanilla
NYC Breakfast
Mango Melange
The range is currently being expanded to include tea-infused honey, vinegar, extracts, face masks and hand lotions, just to name a few exciting products.
Tea Gift Sets
Tavalon Tea's gift sets are elegantly packaged in white. The range features a Tea Sampler Set, a Wooden Tea Display Box, a Tea Master Set, Tea Taster Set, tea tins and other beautiful giftware.
Retailers
Your retail clients will love Tavalon Tea's premium positioning and gorgeous packaging. A Tavalon display will lend a definite element of glamour to the in-store experience. Ideal for: tea specialty stores, delicatessens, premium marketplaces and food halls.
Gift businesses and corporate gifting
Suggest Tavalon Tea to your gift business clients for its high end feel and appearance. Hampers can be themed around the lifestyle benefits and even individual tins will delight recipients. Tavalon Tea is a superb brand for corporate gifting thanks to its high end products and visual appeal. Make your corporate clients feel ultra-special with a thoughtful, stylish gift renowned around the world for its quality.
Foodservice and hospitality
Talk to your cafes, restaurants and tea houses about elevating their tea menu to new heights. Be sure to touch on the Tea Sommelier's expertise and the fact that Tavalon Tea is served in some of the finest establishments across the globe. If your client roll includes foodservice and hospitality businesses such as cafes, day spas, wellness clinics, retreats, hotels, large corporations (for in-house staff amenities), airlines, cruise lines, super yachts, golf clubs, restaurants, car dealerships and caterers, Tavalon Tea is the brand that will hit the mark.
To express your interest in becoming a distributor for this fine brand, contact Tavalon Tea today.