YOMO Gluten Free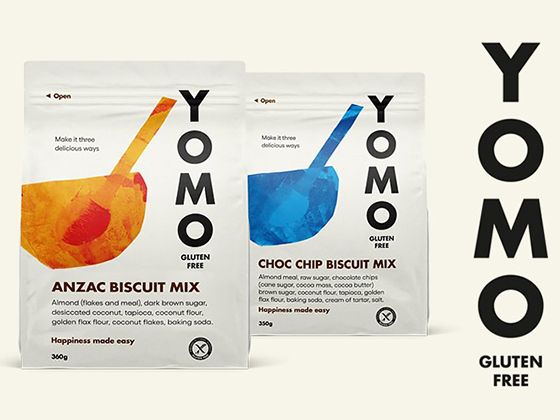 More Images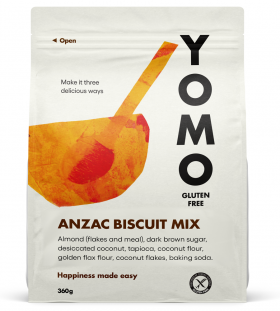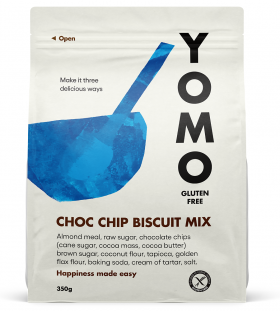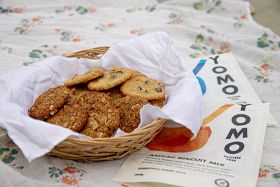 YOMO Gluten Free
Seeking Distributors for Gluten Free Baking Mixes
YOMO Gluten Free are seeking Distributors to introduce their range of wholesale biscuit baking mixes to businesses across Australia. The mixes contain only pure, plant-based ingredients and zero gluten. In fact, the mixes contain nothing that couldn't be found in a home pantry.
Gluten free
Vegan
Made in Australia with pride
Made with all natural ingredients
Easy-to-make baking mixes
Consistent results every time
Wholesale Biscuit Mixes
YOMO's wholesale biscuit mixes have been created to be reminiscent of childhood nostalgia tastes but gluten free and vegan-friendly.
ANZAC Biscuit Mix
YOMO's gluten free ANZAC biscuit mix is loaded with nutritious almond flakes and other pure and natural ingredients.
Choc Chip Biscuit Mix
YOMO's Choc Chip biscuit mix has lots of nutritious almond meal and is generous with the chocolate.
Retailers
YOMO Gluten Free's wholesale biscuit mixes are ideal for supermarkets, health food stores, delicatessens, pharmacies and greengrocers.
To express your interest in becoming a Distributor for this proud Aussie brand, get in touch with YOMO Gluten Free today.
---
More information about YOMO Gluten Free
Interview - Sophie Killmier - YOMO Gluten Free
Never one to let a barrier get in her way, Sophie Killmier, Founder of YOMO Gluten Free decided to create her own range of delicious foods that cater to difficult dietary requirements. We chatted with Sophie and discovered what makes the brand so popular, even with those who can eat whatever they like! Click here