I Don't Give A Jam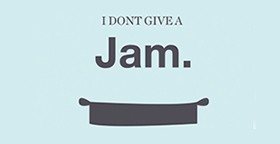 More Images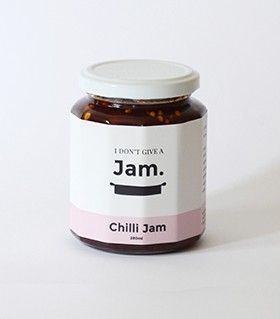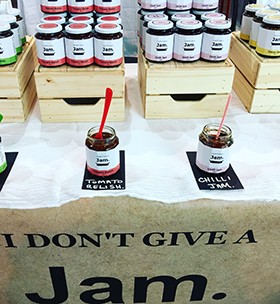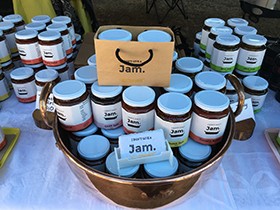 Service Area Australia Wide
Service Area Australia Wide
I Don't Give A Jam
Wholesale Small-Batch Condiments
I Don't Give A Jam have been specialising in homemade, craft condiments using fresh ingredients since 2016. Gluten free, vegan and a bit left of centre, their jams are ones you won't find in supermarkets. Natural ingredients are the focus and the minimalist packaging is also a nod to keeping things simple. That's why you can count on I Don't Give A Jam's jams to have no unnecessary additives or nasties.
Wholesale homemade natural jams
Each jam is made using a loved, tried-and-true recipe. Each one is uniquely different and well thought out and tested, with the range growing in 2019.
Onion Jam – Sharp, sweet and a little tart, it's perfect with any and all cheese, but especially a strong blue. It's also wonderful with hot and cold meats, spread on sandwiches or as the base for a gourmet onion and goat's cheese tart. Glaze roast meats or paint over roast eggplant or pumpkin. Try it as a coating on the bottom layer of a quiche. 280ml jar.
Chilli Jam – Sweet, spicy and wonderfully versatile, it's delicious with absolutely everything and continues to be the favourite. It's delicious in a toasted sandwich, on a cheese platter, with your roast, and especially with avocado on toast. Spoon over cream cheese for a quick dip or use as a marinade along with good olive oil. 280ml jar.
Tomato Relish – Every pantry or fridge needs to have a tomato relish on its shelves. This one is spiked with a bit of paprika and cardamom seed for added personality. It's delicious with anything you might otherwise put tomato sauce on. 280ml jar.
Retailers
I Don't Give A Jam jams are ideal for supermarkets, delicatessens, health food stores, gluten free outlets, vegan outlets and market stalls. Invite customers to have a taste and they'll quickly realise these are no average jams.
Foodservice
I Don't Give A Jam's jams will lift your dishes effortlessly. Once customers buy them, they always come back as the jams are become indispensable. Ideal for cafes, restaurants, pubs, steakhouses, sausage sizzles, sandwich shops and food trucks
To find out more or to place an order, contact I Don't Give A Jam today.