Latasha's Kitchen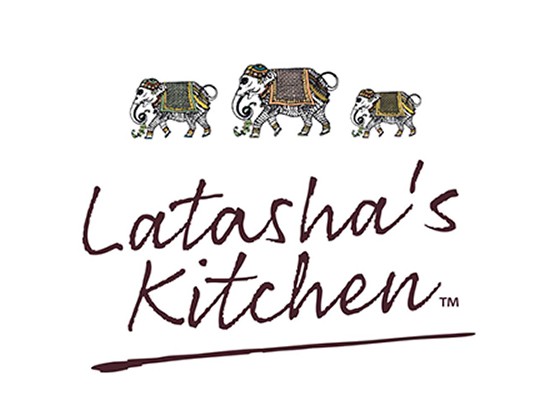 More Images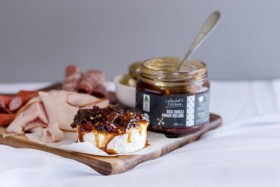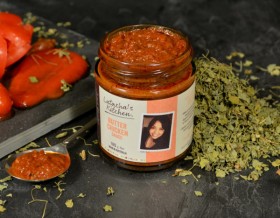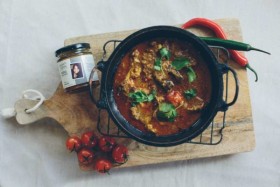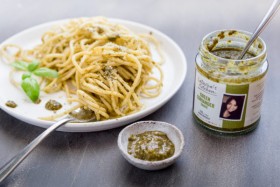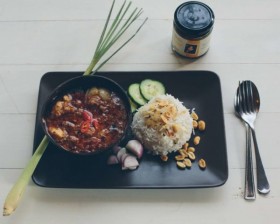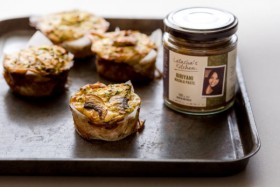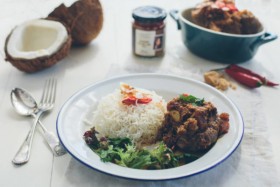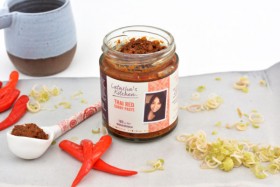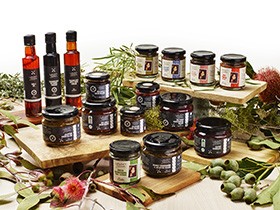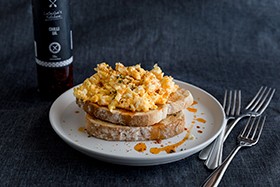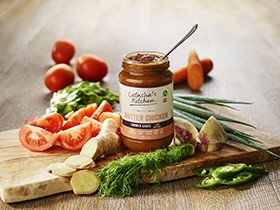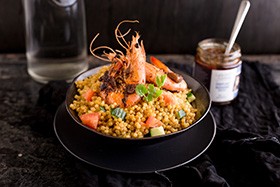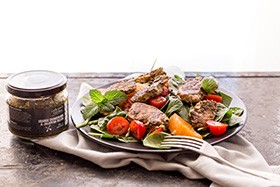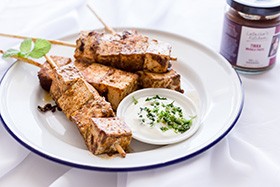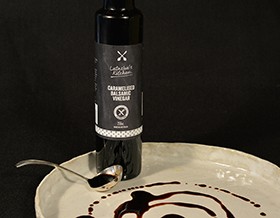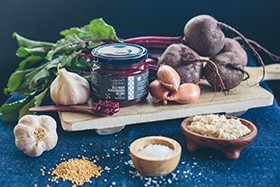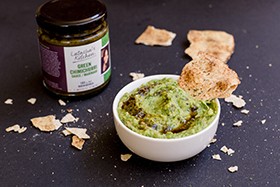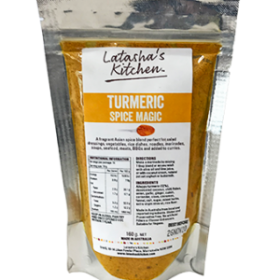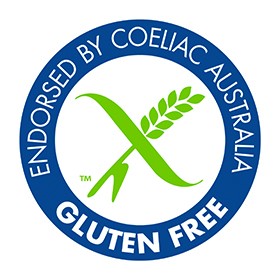 Latasha's Kitchen
Authentic Indian, Southeast Asian and Australasian Curry Pastes, Condiments and Sauces
Latasha's Kitchen is the home of honest-to-goodness condiments and sauces that help novices and experienced cooks alike to create sumptuous meals at home, with ease. Every jar is filled with a bounty of clean, whole ingredients that could be found in any home kitchen, but thanks to Latasha's authentic recipes, there's no need to keep such a comprehensive pantry at home. With just a few fresh ingredients, you can whip up spectacular-tasting meals and snacks that your family or dinner guests will love.
Owner, Founder and Creative Director, Latasha Menon – has spent years feeding delighted customers through restaurants and other foodservice roles. Ultimately, she answered the call of so many who said: "If only we could create these meals at home!" Latasha's insistence on quality and authenticity is the reason why every condiment or jar of sauce is packed with incredible flavour, and NOTHING artificial.
No fillers or bulking agents
No artificial colours, flavours or other additives
No preservatives
No MSG
Low in sodium
Gluten free and wheat-free (endorsed by Coeliac Australia)
Multi award-winning
100% Australian-made and owned
Australian-made
In addition, all of Latasha's condiments and sauces are produced right here in Australia using the best local and fresh ingredients as well as premium quality imported dried herbs and spices where necessary. Most Latasha's Kitchen products are naturally suitable for vegetarians, pescatarians, vegans and coeliacs.
Now you can prepare exquisite meals at home with full peace of mind that you are receiving value for money (no fillers or bulking agents) and peace of mind that you're serving quality, all-natural foods. Because the flavours are so intense, a little bit goes a long way and it's practically effortless to build a new dimension of flavour into even your most tried-and-true dishes.
All the information you need
The Latasha's Kitchen website is a comprehensive resource where you can find all the information you need to purchase according to your preferences and dietary requirements. Every product description is accompanied by details such as dietary considerations, ingredients lists, allergy notes, serving suggestions, nutrition panels and links to recipe ideas.
The range
Indian Concentrated Curry Pastes & Sauces
Forget the local takeaway, you can create authentic Indian curries at home! With Latasha's concentrated Indian curry pastes and sauces, you've got everything you need to build fabulous flavour into your meats, vegies and rice dishes.
Madras Curry Paste – South Indian paste to use with a wide range of curries. A touch of yoghurt or coconut milk will add creaminess.
Vindaloo Masala Paste – Use this one to whip up an amazing red pork fry or beef vindaloo and you'll find everyone asks for more.
Kuruma Masala Paste – Take any protein you like and transform it into a mind-blowing curry, roast or slow cook. Spicy, nutty and creamy.
Homestyle Curry Paste – Highly versatile and quite hot and spicy, Homestyle Curry Paste can be used with beef, pork, chicken, goat or lamb. It's also excellent for vegetarian dishes including omelettes or tempeh or tofu curries.
Homestyle Seafood Curry Paste – Spicy and tangy thanks to the deep tamarind flavour, this orange-coloured paste is suitable for Fijian, Mauritian, South Indian, Singaporean and Malaysian seafood curries. Try it with lentil-based curries too!
Rogan Josh Paste – A classic North Indian paste with deep red colour. It's perfect for lamb, beef and chicken but have a go with kangaroo and other game meats too. Awesome for baked root vegetable dishes such as carrot, parsnips, turnips and pumpkin.
Coriander Curry Paste – Fresh, whole, roasted ground coriander bursts with flavour in this paste which is ideal for paneer or meat curries and for making a classic dahl tarka. Mild and satisfying, you can add as much heat as you like and it will hold up beautifully.
Biriyani Masala Paste – Zesty spices in a paste to make your biriyani easy. Try it with roasts, curries, slow cooked meats and tagines.
Tandoori Sauce/Marinade – Marinate a butterflied whole chicken or meats on the bone or slather it over a whole lamb shoulder before baking. It also works wonderfully on whole fish or when barbecuing king prawns.
Tikka Masala Paste – Feast on this all-time favourite curry at home and have it the way you want it. It's a mix of ripe tomatoes, juicy lemons and fragrant coriander, rounded out with a supreme blend of herbs and spices. Perfect with chicken, prawns, lamb, fish, turkey and paneer.
Butter Chicken Concentrated Sauce – Tangy, spicy and a little sweet, this sauce is one of Latasha's most popular. It's ideal for those who don't like heat and can be used in many different ways.
Southeast Asian Concentrated Curry Pastes
For the authentic taste of Southeast Asia at home, all you need is a jar of Latasha's concentrated curry pastes and a few fresh ingredients of your choice. Just a quarter of a jar is sufficient to turn humble proteins and vegetables into rock-star meals.
Malaysian Satay Paste – Nutty and spicy, this lovely thick paste is loaded with roasted peanuts and hand-blended spices plus lemongrass, ginger, garlic and chilli.
Indonesian Turmeric Kari Paste – Creamy and nutty and with a vivid yellow colour, this delicious paste can be used in countless different ways.
Singapore Curry Laksa Paste – Create the perfect laksa at home with whichever protein you prefer – fish, prawns, tofu or chicken – and add water, coconut cream and your favourite vegies.
Rendang Terlagi Lagi Paste – Keep this one on hand for anyone who craves a hearty, spicy bowl of flavour. It's a little bit addictive!
Thai Massaman Curry Paste – Nutty and slightly sweet, this paste is dense and hearty and contains whole spices including cinnamon, nutmeg and cardamom. Ideal for beef or lamb.
Thai Red Curry Paste – Made from dried red chillies, shrimp paste, coriander roots, cumin, garlic and other herbs and spices, it's rich, pungent and will be a star performer in your meals. Marinate seafood, meats or vegetables before barbecuing, roasting or slow cooking.
Thai Green Curry Paste – Fresh green chillies, coriander, basil, white pepper, wild ginger and lemongrass make this a super-fragrant paste to use with any protein you choose.
Concentrated Chutneys
Chutneys are a very versatile way of boosting the flavour and enjoyment of a vast array of dishes. One spoonful is all it takes to bring out the best in your home cooking.
Date & Tamarind Chutney – Beautifully balanced in sweetness, tanginess and spiciness, it's lovely with pakoras, samosas, curry puffs and cheeses. Serve alongside a steak or brush over roasted meats or vegetables.
Green Coriander Sauce – Revel in the fresh, zesty flavour of coriander. Add to a salad dressing, dip or marinade to provide a herbaceous zing. Lovely with grilled meats and chicken skewers.
Eggplant Kasaundi Chutney – Sweet, aromatic spices pair beautifully with the deep flavour of eggplant for a chutney you'll want to add to everything.
Green Chimichurri Sauce/Marinade – Spicy, garlicky and herby, this one hails from South America. You can spoon it straight from the jar onto hot meats, seafood or vegetables or use it as a sauce or dressing for salads and burgers. It's also wonderful to stir through soups right before serving.
Zingy Tomato Chutney – Chilli, tomatoes and tamarind go together to create a slightly sweet, rather spicy and very tangy condiment that you'll want to add to steak burgers, grilled fish and roast meats.
Spice Mixes
Latasha has created these dry spice mixes for additional versatility. Add a spoonful to marinades, sauces, curries, rice dishes, noodle dishes and slow cooking recipes.
Turmeric Spice Magic – Its vivid yellow colour and warm, aromatic blend of spices will be your favourite go-to ingredient once you try it. Rub over raw meats before cooking, blend with olive oil or yoghurt to make a marinade or stir through the slow cooker.
Garam Masala – The classic spice blend for all manner of Indian dishes, garam masala is a very hot, spicy mix that contains 20 top quality herbs and spices.
Oil & Vinegar Dressings
Don't settle for humdrum salads when you can liven them up with a splash of Latasha's infused oils and vinegars.
Glazed Balsamic & Beetroot Reduction – A luxurious, deeply flavoured vinegar that you can drizzle over hot meats, baked salmon or roasted vegetables. Dress goats' cheese or use as a glaze for a baked ham.
Caramelised Apple Cider Vinegar – A lush, sweet, caramelised vinegar that will add brilliant depth to your marinades and dressings. Mix with extra virgin olive oil for a beautiful vinaigrette.
Caramelised Balsamic Vinegar – A sweet and tart finishing sauce for your roast chicken, beef or pork. Boost your gravy or other sauces with a drizzle. It's even delightful over fruit salads.
Chilli Oil – Infused with chilli flakes to deliver medium heat, it's an aromatic blend of sunflower and sesame oils, infused with garlic and pepper.
Relishes
If only it were always this easy to transform ordinary meals into extraordinary meals! Naturally gluten free and loaded with flavour, every jar is an opportunity! Spoon a little Latasha's onto your favourite dishes and discover new ways to enjoy classic ingredients.
Orange Chimichurri & Jalapeno Relish – Latasha has taken the classic Argentinean herb sauce and given it a new, citrusy personality. Its bold citrus flavours pair perfectly with the jalapenos, onions and spices.
Jalapeno Onion Relish – Bring sandwiches, burgers and wraps to life with this sweet and refreshing relish.
Beetroot & Horseradish Relish – Ruby red and loaded with mouth-watering flavours, this relish is excellent with seafood, meats and vegetables and can be blended with cream cheese or yoghurt to create a savoury dip.
Red Chilli Onion Relish – It's sticky, it's sweet and it's spicy and it goes with anything you love. Work it through a meatball mixture, add it to a stir fry or spoon it over hot roast beef or duck.
Simmer Sauces
Create simple yet super-tasty meals in minutes with Latasha's Kitchen Simmer Sauces. Highly versatile and loaded with authentic flavours, they are a must-have in any home pantry and it takes just 20 minutes to get a meal on the table.
Tikka Masala Simmer Sauce – A rich curry sauce of tomato, yoghurt, mint, coriander, onion and lemon juice, warmed with fragrant spices.
Indonesian Turmeric Simmer Sauce – The flavours of the exotic Far East in an aromatic, golden curry sauce.
Malaysian Satay Simmer Sauce – Peanuts are the star of the show in this mouth-watering sauce.
Thai Green Simmer Sauce – Indulge in the characteristic Thai flavours of green curry; lemongrass, chilli and creamy coconut.
Thai Massaman Simmer Sauce – A classic recipe that has a spicy, tangy body with underlying sweetness.
Buttery Spicy Satay Simmer Sauce – Originating from Penang in Malaysia, this one is silky, nutty and buttery and boasts the perfect blend of spices.
Curried Greens Simmer Sauce - With a selection of fresh herbs, leafy greens, and root vegetables masterfully combined with fragrant spices and crushed tomatoes.
Vindaloo Masala Simmer Sauce - Caramelised onions, paprika and tomatoes combined with our bestselling vindaloo paste, this sauce is guaranteed to liven up both your kitchen and taste buds.
FODMAP-friendly Simmer Sauces
Now you can feed those who require low FODMAP meals with meals that burst with flavour.
Low FODMAP Rogan Josh Simmer Sauce – A hot and spicy curry sauce that starts with fresh tomatoes and includes mixed vegetables, chillies, ginger and spices.
Low FODMAP Butter Chicken Simmer Sauce – For those who prefer a gentler spice, this rich and fragrant curry sauce is made with fresh Roma tomatoes, mixed vegetables, ginger, coconut cream and delectable spices.
Dessert Sauce
When it's time for dessert and you want something indulgent and intriguing but gluten free and nut free, break out Latasha's Cherry Chocolate Dessert Sauce.
Cherry Chocolate Dessert Sauce – A decadent concoction of tart cherries and dark cocoa that you can spoon over pavlova, pancakes, cheesecake or cupcakes. Enjoy with cream or ice cream or top an old-fashioned trifle.
Retailers
The Latasha's Kitchen range is ever-expanding and offers something for all tastes. Keep a good selection of products on your shelves for your customers looking to liven up their cooking repertoire. Position with complementary products like meats, cheeses, breads and cookware. Because the range is so accommodating of dietary considerations, it is ideal for health food stores as well as delicatessens, supermarkets, convenience stores and food halls.
Foodservice
Instead of investing in a huge catalogue of fresh ingredients, turn to Latasha's Kitchen for authentic, whole-food condiments and sauces that will enhance your dishes with ease. Because they contain no fillers or bulking agents, you know exactly what you're getting and can count on true, consistent flavour every time. Ideal for cafes, restaurants, pizzerias, food trucks, B&Bs, pubs and clubs.
To find out more or to place an order, contact Latasha's Kitchen today.
Video - Latasha's Kitchen
Latasha's Kitchen on SBS Small Business Secrets
---
Hommus Platter with Red Chilli Onion Relish
Video recipe using Latasha's Kitchen Red Chilli Onion Relish and Latasha's Kitchen Chilli Oil.
---
Coconut Turmeric Mushroom Stir Fry
Video recipe Coconut Turmeric Mushroom Stir Fry using Latasha's Kitchen Indonesian Turmeric Kari Paste.
---
Chicken Vindaloo in Yoghurt Sauce
Video - Chicken Vindaloo in Yoghurt Sauce using Latasha's Kitchen Vindaloo Paste.
---
Leg of Lamb with Orange Chimichurri & Jalapeno Relish
Video recipe - Leg of Lamb with Orange Chimichurri & Jalapeno Relish using Latasha's Kitchen Orange Chimichurri & Jalapeño Relish.
---
ButTan Chicken
Video Recipe ButTan Chicken using Latasha's Kitchen Tandoori Paste and Latasha's Kitchen Butter Chicken Sauce with Latasha's Kitchen Garam Masala to garnish!
---