Madhouse Bakehouse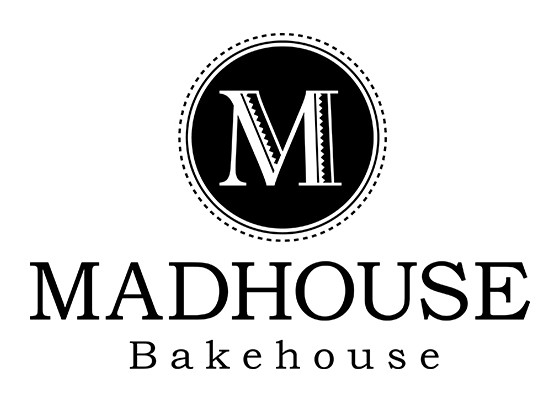 More Images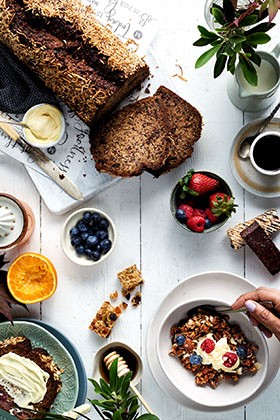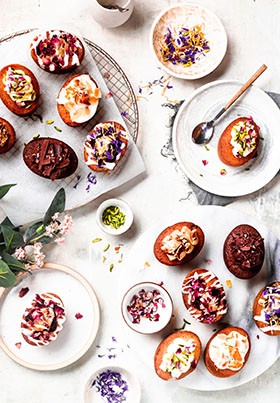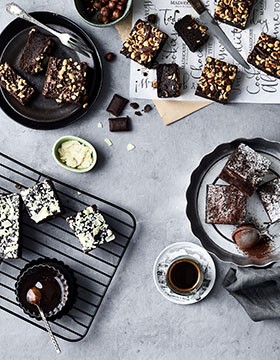 Madhouse Bakehouse
Distributors Wanted for Cakes, Slices, Cookies and Brownies
Madhouse Bakehouse start with premium ingredients including fresh butter, eggs and fine Belgian couverture chocolate to create their range of irresistible baked sweets. HACCP and Halal accredited, they have been operating at the highest level of food safety standards for decades, having been established in 1997. Today, Madhouse Bakehouse supplies cafes and caterers, function centres, airlines and other foodservice businesses across Australia.
All products are made with all-natural ingredients, with no preservatives and nothing artificial ever added. Consumers are easily tempted by the beautifully presented cakes, slices, brownies and cookies, and the range includes a selection of gluten free and seasonal products too. The Madhouse Bakehouse Breakfast range is popular for its mouth-watering array of banana breads, granolas and muesli.
Distributors are sought to introduce the Madhouse Bakehouse range into retail and foodservice outlets in Perth, South Australia, Victoria and the NT. The company's commitment to food safety, presentation, consistency and professionalism is valued by clients wherever the products are offered.
The range
COOKIES
Triple Chocolate; Fig, Hazelnut & Orange; Smarty Pants; Anzac Biscuits; Vanilla Shortbread; Chocolate Chip Cookie Dough.
BROWNIES
Triple Chocolate; White Chocolate & Macadamia Blondie; Salty Malty Caramel Blondie; Espresso & Hazelnut (GF); Raspberry (GF); Nutella.
SLICES
Raspberry & Sour Cherry Bar; Caramel & Macadamia Nut Crumble, Mad Muesli Slice; Florentine Slice; Fig Nut Seed Slice; Raw Cacao Bar; Raw Breakfast Bar.
CAKES
Chocolate Truffle Babycakes with Coloured Sprinkles; Hot Chocolate Souffle; Lime & Coconut Polenta Babycakes (GF); Madhouse Mixed Babycakes; Fancy Little Friands; Almond Coconut Teacakes; Lemon & Poppy Seed Polenta Babycakes; Passionfruit Polenta Babycakes.
BREAKFAST RANGE
Banana Bread (GF); Banana Bread Various Flavours; Toasted Granola; Deluxe Bircher Muesli; Pear Raspberry Banana Bread (GF); Chocolate Coconut Banana Bread; Coco Nutty Granola (GF/DF/Vegan).
GLUTEN FREE RANGE
Brownies: Triple Chocolate; Espresso & Hazelnut; Nutella; Raspberry
Slices: Chocolate Fig Nut and Seed Slice; Candied Raw Breakfast Bar, Raw Cacao Bar; Fig, Nut, Seed Slice.
Cakes: Orange & Poppy Seed Babycakes; Passionfruit Polenta Babycakes; Lime & Coconut Polenta Babycakes; Lemon & Poppyseed Polenta Babycakes; Persian Orange Cakes; Chocolate Souffle. Fancy Little Friands (large & mini); High Tea Cakes.
Breakfast: Banana Breads various flavours.
Retailers
The Madhouse Bakehouse range is perfectly suited to convenience stores, delicatessens, petrol stations, kiosks and other retail outlets that stock quality sweet treats.
Foodservice
Your foodservice clients will appreciate the Madhouse Bakehouse range for its quality, consistency and variety. Introduce it to cafes, restaurants, hotels, airlines, pubs, caterers and other operators who need premium baked goods that customers return for again and again.
To express your interest in becoming a Distributor, contact Madhouse Bakehouse today.
---
More information about Madhouse Bakehouse
Madhouse Bakehouse New Savoury Range
From individual size quiche in a variety of flavours and savoury rolls, the new range from Madhouse Bakehouse has your savoury takeaway needs sorted. Click here